Judges on information panel: Will they kill the RTI Act?
The Supreme Court (SC) judgment mandating serving or retired judges of SC and High Courts to be appointed as information commissioners, has met with a mixed response from RTI activists.
New Delhi: The Supreme Court (SC) judgment mandating serving or retired judges of SC and High Courts to be appointed as information commissioners, has met with a mixed response from RTI activists. On Thursday, SC ruled that information commissions at the Centre and states will comprise two members, one of whom will be a 'judicial member', the other an 'expert'.
Once implemented, the SC order will put an end to the current selection regime of information commissioners, which, according to many activists, is opaque and arbitrary. "The order will bring transparency and discipline in the appointment of commissioners at Centre and states. Now the selections will not be hijacked by politicians who wanted their loyalists serving as information commissioners," said C J Karira, RTI activist based in Andhra Pradesh.
A study done by Commonwealth Human Rights Initiative (CHRI) shows that less than 10 percent of information commissioners have non-civil services background.
Advocates of transparency in the system have been complaining that having retired bureaucrats working as information watchdogs defeats the purpose of the RTI act. It is seen as a conflict of interest because the person who has served the government for decades is expected to be biased towards it and self-regulate the amount and nature of government-related information that should be revealed.
"This order has removed the biggest hurdle in our path. It has become the tendency of the Centre and state governments to appoint retired bureaucrats as information commissioners. That way the people overseeing the process of making information available remain partial to the state and can lead to inadequate disclosure of information," said Krishnaraj Rao, Mumbai based RTI activist.
"Such commissioners are law unto themselves, delivering orders that have weak legal reasoning or no reasoning at all. They tend to go easy on public information officers who persistently deny information. Thus, the intent of the RTI Act, which is to guarantee timely and accurate information to the citizen, is defeated," he added.
According to the order, the chief information commissioner at the Centre or state level shall only be a person who is or has been a chief justice of the High Court or a judge of the Supreme Court.
The information commissioner, ruled the SC, shall be a person who is or has been a Judge of the High Court.
Chief information commissioners at the Centre and states will be appointed in consultation with the chief justice of the Supreme Court of India and chief justices of High Courts respectively.
Information commissioners at both levels will have to be recruited from the people empanelled by the department of personnel and training (for Centre) and the concerned Ministry (for states).
Those not happy with the SC order include former central information commissioner Shailesh Gandhi who told Moneylife that citizens should ask for a review of the SC judgment if they want RTI to remain relevant.
"Effectively the disposal of pending cases will drop to about 50% of the current disposals. This will lead to Commissions deciding cases after five years or more in the next few years," said Gandhi.
Delhi-based RTI activist Subhash Chandra Agrawal has been working for transparency in judiciary, among other departments. Agrawal believes that the SC decision is a classis example of judicial overreach and was uncalled for.
"The central information commission had already taken steps to prevent stray incidents of overreach by initiating a practice of hearing petitions on important issues by a three-member bench assisted by its highly qualified judicial officers. There was a need was to appoint such law-officers in  each information commission rather than necessitating a division bench which has to have a member of the judiciary," said he.
Venkatesh Nayak of CHRI said that the SC order has, in effect, amended the RTI Act when it should have just interpreted the Act. "If one goes by the latest SC judgment, effectively, all posts of chairpersons of information commissions will be reserved for serving or retired judges of the Supreme Court or chief justices of High Courts. Under the RTI Act, candidates from all fields of specialisation mentioned in the Act have an equal claim to this post provided they meet the criteria. The SC recommendation amounts to amending the RTI Act through the judicial route instead of merely interpreting its provisions," said Nayak.
Find latest and upcoming tech gadgets online on Tech2 Gadgets. Get technology news, gadgets reviews & ratings. Popular gadgets including laptop, tablet and mobile specifications, features, prices, comparison.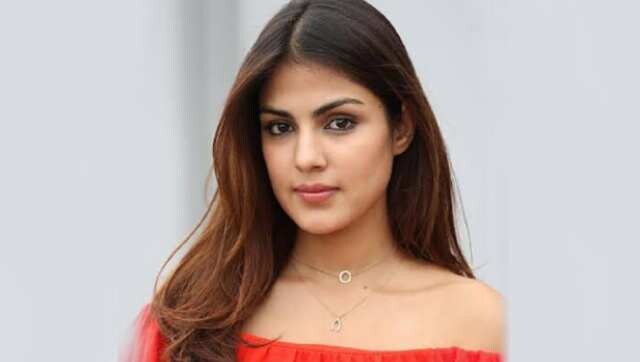 India
Rhea Chakraborty on Monday told the Supreme Court the Sushant Singh Rajput death case has been blown out of proportion as elections are due in Bihar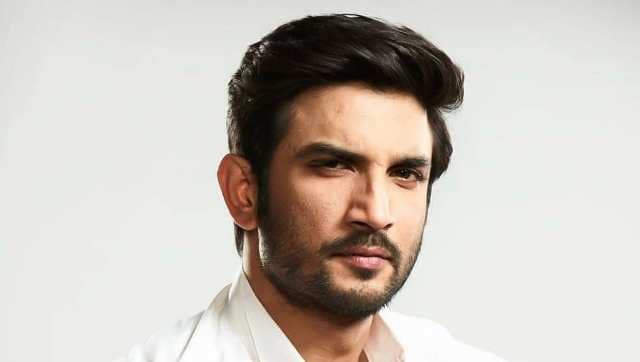 India
A bench comprising Chief Justice S A Bobde, A S Bopanna and V Ramasubramanian would hear on Thursday the PIL filed by BJP leader and lawyer Ajay Agrawal regarding Sushant Singh Rajput's death.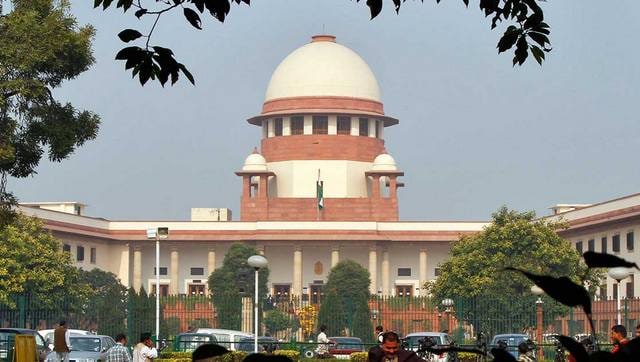 India
SG Tushar Mehta, appearing for Centre, said court must consider 'whether there were any policemen involved in the offence or if there was any dereliction of duty'