JP Nadda advocates for regulatory authorities for hospitals, urges state govts to adopt Clinical Establishment Act
With the Delhi government cancelling the licence of a Max Hospital branch for alleged medical negligence, Union health minister JP Nadda on Friday advocated setting up of regulatory authorities to check such incidents and asked states to ensure these don't recur
New Delhi: With the Delhi government cancelling the licence of a Max Hospital branch for alleged medical negligence, Union health minister JP Nadda on Friday advocated setting up of regulatory authorities to check such incidents and asked states to ensure these don't recur.
He also said his ministry has written to all chief ministers asking them to adopt central government's Clinical Establishment Act which has a provision for establishing regulatory authorities both at the state and district levels.
"We are aware of action taken by Haryana and Delhi governments against the private institutions. I have written to all chief ministers that we should adopt the Clinical Establishment Act which says that there should be regulatory authority both at the state and district levels," Nadda told reporters.
He added that the states have been further told that every health institution should display the facilities provided along with the rates which should be clearly visible in different languages, especially in English and Hindi.
Nadda comments came in the wake of the Delhi government cancelling the licence of Max Hospital, Shalimar Bagh, for alleged medical negligence including the twins case in which one of the babies was found alive after being declared dead by the doctors.
The move came after a three-member inquiry panel of the government submitted its final report to Health Minister Satyendar Jain.
The Max Hospital case pertains to one of the premature twins, wrongly declared dead last week at the hospital where he was born, and who died during treatment at a nursing home in Pitampura a week later.
Both the babies were declared stillborn by the hospital and handed over to the family allegedly in a polythene bag. But to their utter horror, the family found that the boy was still alive, while they were on way to do their final rites.
"It is a model code of clinical establishment which has been passed by the government. We can adopt that act or state government can make their own act underlining their own requirements," Nadda said.
"But we should have a regulatory authority and regulation system which takes care of all cases related to health being provided by private facilities. Chief ministers should ensure that such cases are not repeated in future," Nadda said.
He had earlier asked chief ministers of all states to adopt and implement the Clinical Establishment (Registration and Regulation) Act, 2010 to curb malpractices in private health sector.
Effective implementation of the Act, enacted with a view to prescribing the minimum standards of facilities and services provided by clinical establishments, would deter them from indulging in unethical practices and ensure that they discharge their duties responsibly towards the patients, he had said.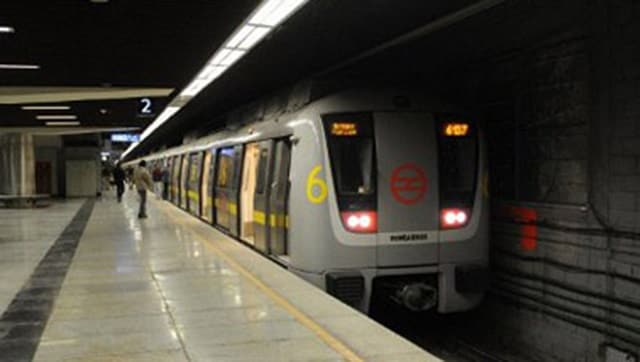 India
With improvement in COVID-19 situation, the Delhi government has allowed multiplexes, restaurants and bars to function with 50% capacity. Weddings can be attended by a maximum of 100 people
India
Locals had blocked a stretch of the road in southwest Delhi to demand justice for the minor, prompting the army to raise security concerns in view of Independence Day
India
The Delhi Police has booked four people, including a priest, on charges of murder and rape