JNU VC demands tank on campus: Imbibing patriotism through tokenism is absurd, at best a sign of paranoia
If a tank inside JNU campus can really make students more patriotic, why stop just at that? Why not use a Bofors gun, a Mirage jet fighter or a tactical nuclear weapon, if possible, mounted on a ballistic missile?
Kabir once wrote: if worshipping a stone helps meet Hari (God), he would happily worship a mountain. For the Vice-Chancellor of Jawaharlal Nehru University (JNU) this advice could be really helpful in his bid to bring about an epidemic of nationalism on the university campus.
In his own version of meeting God via a stone, Vice-Chancellor Mamidala Jagadesh Kumar wants a tank on the campus to instil deshbhakti and love for the Indian Army among students. Kumar suggested the nostrum during a celebration — the first-ever on the campus — of Kargil Vijay Diwas at JNU.
The vice chancellor's idea could have been dismissed as a momentary fancy inspired by the spirit of the moment, especially by the sight of the tricolour and sound of slogans during the celebration on the campus. But, this wasn't the first time Kumar talked about war toys as inspiration. Soon after the February 2016 incident, when some students were arrested over allegations of sedition, the JNU administration had argued that students be injected with a dose of deshbhakti through tanks and by flying the tricolour.
The idea that valour, patriotism and nationalism could be inspired by the mere presence of an army tank is as fantastic as arguing that the presence of Major General (Retd) GD Bakshi, who, incidentally, also participated in the celebrations, can bring about a handlebar moustache revolution among the youth.
And, as Kabir would have argued, if a tank can do it, why not station an entire squadron of war planes in the middle of every Indian city?
To argue that citizens, in this case students, can be made to appreciate the sacrifices of the army or imbibe patriotism through tokenism is absurd. Love for the country and respect for its armed forces are private emotions, which depend on the mental and emotional experiences of an individual. They are not mechanical responses that can be triggered by the display of military equipment or state-sponsored lessons.
If citizens find their country worthy of their love and respect, they will automatically have these feelings for it. If a country's army is a paragon of virtue, bravery and sacrifices, its citizens are likely to respect it, hold it in high esteem. The onus, in many ways, is on the institutions to become worthy of love, respect and admiration. They can't demand it as a right from individuals. For, there is nothing as perilous and counterproductive as demanding (as against deserving) love, respect and admiration. Love and respect as entitlements thrive only in the fantasy of despots and paranoids.
People love their country not because its leadership demands it. This is underlined nowhere better than in the history of World War II, when in spite of state-sponsored projects for inspiring nationalism and purges aimed at wiping out 'dissenters', the people of Russia actually welcomed the Nazi forces as liberators from Stalin's regime. None of the Communist propaganda aimed at making the citizens more nationalist worked because many Russians just didn't want to live under Stalin's iron fist.
Also, it is silly to argue that love for the country can be manifest only through sloganeering, flag-waving and public display of awe and admiration for the army. These are just the favourite rituals of faux-nationalism. Citizens have their own way of displaying patriotism and most of it is through actions aimed at serving the country and its people through honesty, integrity and adhering to the virtues of love and kindness. In the end, a citizen who pays his taxes is much more patriotic than a tax evader who starts screaming slogans at the sight of a tank or the tricolour.
Though reasons could vary because of individual preferences, any country that allows its people, as Franklin Roosevelt argued in his famous speech, freedom of speech and expression, freedom to worship God in their own way, freedom from want and freedom from fear, is likely to be loved, admired and idolised. In the absence of any of these freedoms, even a Panzer division is unlikely to inspire patriotism.
A tank on a campus — a symbol of militarism, fear and oppression — is the very anti-thesis of the idea that liberal education, critical thinking, freedom of expression and speech are the building blocks of an intelligent society. To love a country and respect an institution, people need to have the ability to question, analyse, debate and understand. Anything else is either a blind and irrational feeling or a performative gesture necessitated by a paranoid and insecure state.
Instead of putting a tank on the campus, Kumar would be better off turning JNU into a bastion of critical thinking, liberal ethos and competing intellectualism. More patriots are likely to come out of such an institute than a campus that is home to toys of war and destruction.
Or, as Kabir argued, why just stop at a tank? Why not a Bofors gun, a Mirage jet fighter or a tactical nuclear weapon, if possible, mounted on a ballistic missile?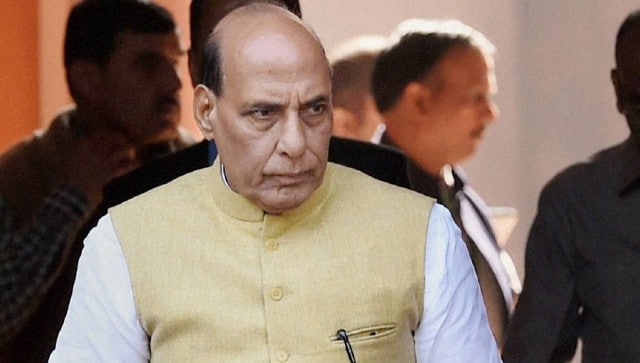 India
Speaking on the occasion of Army Day, the minister noted that the Indian Army inspires confidence among the citizenry as it resolutely maintains an unflinching vigil across the frontiers of the nation.
India
Developed by the Defence Research and Development Organisation, it is a low weight, 'fire and forget' missile with a maximum range of 4,000 metres
India
Vedic literature consists of three successive classes of literary creations. Some of these still exist, while a large number have been completely lost forever