JNU student's death: What J Muthukrishnan's last words tell us about the state of the nation
Behind the Jhelum lawns, in room No. 5 of Jhelum Hostel, was Muthukrishnan Jeevanantham getting choked, perhaps, by the suffocating censorship of alternate, subaltern discourses, by the denial of the right to protest, by the denial of space to students protesting at JNU's administration block.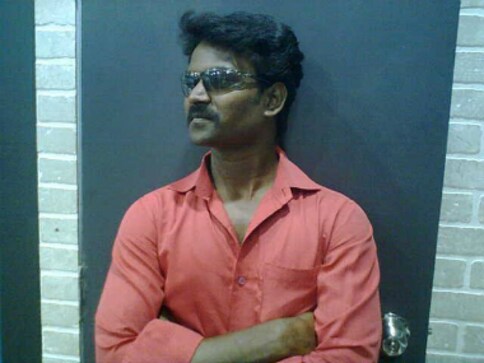 Jawaharlal Nehru University's (JNU) Holi celebration is known for more than one reason. The famed Jhelum lawns where the annual presidential debate takes place take the colours of a rainbow as soon as the clock strikes nine. Everyone irrespective of colour, caste, religion and nationality joins to become indistinguishable from everyone else. Women can be at their joyous best, not having to fear anything untoward — molestation or harassment. For people hailing from regions where Holi is not traditionally celebrated, it is a sight to fall in love with. JNU's Holi celebration is also known for the famed 'chaat sammelan' — a rustic form of serial stand up gigs performed a night before the Holi celebration, at the Jhelum lawns. Tapti and Jhelum hostels are traditionally responsible for organising the chaat sammelan. Bhang is prepared in hostels, with the (unverified) claim that the bhang prepared in Jhelum hostel is the best. JNU's Holi is also known for co-existing side by side with an alternate, subaltern discourse that is generally unheard of: Several people taking exception to the celebration of Holika Dahan — essentially, the death of a woman.
Behind the Jhelum lawns, in room No. 5 of Jhelum Hostel, was Muthukrishnan Jeevanantham getting choked, perhaps, by the suffocating censorship of alternate, subaltern discourses, by the denial of the right to protest, by the denial of space to students protesting at JNU's administration block. He left his hostel room to be at his friend's place in Munirka where he breathed his last. The exact conditions that led to his death must be investigated, but prima facie, it appears to be a case of death by hanging — 'suicide' or 'institutional murder', depending on who you ask. Room no. 5 in Jhelum hostel has now been sealed by the police (something that was never done by the police in the case of Najeeb Ahmed's disappearance), and Muthu's roommate has been allotted a different room.
Muthukrishnan left no suicide note, but here are his very last words, expressed at the end of a long Facebook post, written two days before he met his end: "When equality is denied everything is denied. There is no Equality in M.phil/phd Admission, there is no equality in Viva – voce, there is only denial of equality, denying prof. Sukhadeo Thorat recommendation, denying Students protest places in Ad – block, denying the education of the Marginals."
In this post, Muthu was referring to a set of recommendations to ensure non-discriminatory treatment of Dalit students on campuses that were tabled by a committee headed by Professor Sukhadeo Thorat in 2011. The recommendations had duly recognised, among other things, the need for enabling provisions for SC/ST students, including the need for bridge courses, development of English and communication skills, personality development, capacity building and social development of students belonging to marginalised sections. It also stressed the need for having an equal opportunity cell and the need for NET coaching classes for SC and ST students. Needless to say, no government has acted on these recommendations.
Although JNU does have a linguistic empowerment cell (for development of English skills) and an equal opportunity cell, both are marred by administrative ignorance and the associated stigma in approaching these. Also, the equal opportunity cell in JNU does not have punitive powers to deal with cases of caste-based harassment. However, when the vice-vhancellor's high office itself discriminates against students from certain backgrounds, the discrimination becomes institutionalised and requires more than just an equal opportunity cell.
For the past several years, JNU students have been involved in a relentless struggle, away from media gaze, to seek lowering of viva-voce marks in M.Phil/PhD entrance examination. Over the past few months, the movement has acquired an additional dimension: The demand to scrap the undemocratic and forced imposition of the 5 May, 2016 UGC notification (un-popularly known as UGC gazette notification) which will result in massive seat cut and an effectively 100 percent weightage to the viva component in entrance examination. Such measures will destroy the hopes of millions of students who dream of a university education from an affordable, inclusive institution like JNU. The viva component has been shown to be discriminatory through data collected over several years by the JNU students' union, and hence the demand to lower its weightage. Now, instead of lowering it, the JNU administration seeks to clandestinely implement the UGC gazette notification, without discussion in the academic council. This will result, as said before, in massive seat cut and 100 percent viva weightage.
Not only will it crush dreams, the UGC gazette notification also violates the constitutionally mandated norms of reservation, as the tremendous seat cut will invariably lead to a situation where the intake will be so less (for many centres, a negative number) that the Reserved Category seats (which are calculated as percentages of overall intake) will effectively be zero or less. The scariest part about the whole affair is that negative vacancies would mean shunting of even enrolled students.
Even though the JNU V-C, in typical politician style, has announced that this won't happen, he has totally failed to show us any concrete mathematical reasoning for his arguments. This could very well mean that students enrolled in M.Phil first year (like our friend Muthukrishnan) will fail to find a supervisor as they move to the second year of M.Phil, and will, therefore, not be allowed to submit their dissertation and earn an M.Phil. This has sparked unspeakable anxiety among students, and a real fear that their academic time may amount to nothing if they don't find a guide.
The UGC gazette notification restricts intake by placing an unreasonable cap on the number of students that a faculty member can supervise. The JNU Teachers' Association has vehemently rejected this blanket imposition of magic numbers on a complicated matter which varies from university to university, department to department. We know how aspiring researchers do not get admission into PhD for several years because they cannot find a guide, if their area of research is too niche. In any case, it is not as if the guide/supervisor has to write the thesis himself/herself. A supervisor helps by asking the right questions and pointing out fatal errors. Muthukrishnan had cleared the JNU entrance examination after several years of hard work. If a student like him finds his dream of studying at JNU's prestigious Modern Indian History Centre threatened by a stupid, illogical gazette notification, forget research, it is difficult to even think right, or to breathe free.
The UGC notification has been challenged in court by five students — Ankit Singh, Subhanshu Singh, Akshat Seth, Aswathi Asok and Sarika Chaudhry — all of them M.Phil. Scholars who find their careers and their dreams threatened by the very real prospect of seat cut and negative intake. It is because the JNU administration has been unable to convince the court that no seat cut will take place, that the issue of entrance examination forms and JNU prospectus 2017-18 has been put on hold by the judiciary.
In December 2016, a group of students belonging to various Ambedkarite organisations had tried to present a memorandum of demands related to viva-voce to the JNU vice-chancellor (also the acting chairperson of UGC at that time), an act for which they were suspended. The suspension was finally not effected, but the students continued their struggle under the banner of 'Committee of Suspended Students'. Muthukrishnan supported this struggle, as can be clearly seen from his Facebook profile. However, recently, the JNU vice-chancellor moved high court against the protesting students and the JNU students' union office-bearers, for "disrupting the normal functioning of the administration block". The high court responded by placing curbs on protests at the administration block (also known as Freedom Square or Azadi Chowk) and ordered that no protests should take place within 100 metres of the block. Earlier, the JNU V-C, in an extreme show of pettiness, had installed iron bars and flower pots at the administration block — apparently to discourage protests and sit-ins. The move was disturbingly similar to the installation of giant boulders beneath the flyovers in Paris, so that homeless people may not seek shelter beneath them. It is to these curbs on protest spaces placed by our year-old vice-chancellor, that Muthukrishnan referred in his last Facebook post as "denying students protest places in Ad – block, denying the education of the Marginals".
On 22 February, 2017, he edited the caption of his profile picture to include the text: "Dear UGC acting chairman please give chance to the first generation Marginal's, otherwise, he/she will misunderstand Maths means enemy! Education means depression! He/she will misunderstand university means discrimination! Please change, please give a chance! Then all calculation of the life will be all right, and the totalities of all the calculation is our history, please calculate the future of the intellectual's in this country, now you understand..."
Muthukrishnan was asking the acting chairperson of UGC, the JNU V-C, Professor Mamidala Jagadeesh Kumar, to "change" and give a chance to first generation learners to experience the joys of education, to experience the joy of studying higher mathematics. It is evident that Muthukrishnan was fascinated by history and mathematics. It is also clear that he was fascinated by Rohith Vemula and his struggle against caste injustice.
Earlier a student at Hyderabad Central University, Muthukrishnan had documented his encounters with caste based discrimination in a blog titled Daliterature, where he chronicles the movement seeking justice for Rohith Vemula. In one of his blog posts dedicated to Radhika Vemula titled, 'A UNIVERSAL MOTHER WITHOUT A NATION', Muthukrishnan alluded to Narendra Modi's token response to Vemula's institutional murder, which he was forced to utter at the BBAU, Lucknow Convocation where he was shown black flags by Dalit students: "They said "Bharat Mata has lost her son". But they hurt the mother by questioning her caste and identity. Can she really support their nationalism after this injustice?"
Referring to the current situation where campus after campus is being branded "anti-national", and alluding to Modi's selfies, Muthukrishnan wrote, in the same post, "Dear anti-nationals, let me tell you, one day this nation's leader is going to sell all. Just for a selfie and for a standing ovation from the outsiders. Hundreds and hundreds of Dappa Rao's are going to kill thousands of Rohiths and they are going to say, "He/She was a gifted student". All the intellectuals from the marginalised communities will get arrested just for mocking fictional characters. At the same time, all the leading national institutes will be headed by people who cannot even clear the 10th standard exam. These people claim dissenters as anti-nationals and seditious. They are going to kill many Rohiths, like us, just for eating beef, for being rational, for being intellectually productive for the country. But we are the real sons of this land and after we are all killed, there will be no nation."
On the header image of his blog is a thumbnail of a picture of Irom Sharmila, the Iron Lady of Manipur, who secured 90 votes in the Manipur Assembly Election from the Thoubal constituency, losing badly to the sitting chief minister of the State, two days before Muthukrishnan's tragic death.
Muthukrishnan was not suffering from "depression", as the police would have us believe. People who met him recently testify that he was cheerful. The only thing that was obviously killing him inside is the reality of caste injustice, the suppression of dissent in campus after campus under the Modi government's rule, the disappearance of Najeeb to which he dedicated so many posts, and the suppression of alternate narratives and alternate ideologies in JNU by the present vice-chancellor, and the overall political situation in the country.
The instituionalised casteism to which Muthukrishnan refers was put on blatant display after his death. Neither the JNU V-C, nor any of the JNU rectors or the registrar, went to the Aiims mortuary where Muthukrishnan's body has been lying since Monday. In fact, the JNU administration did not even send security personnel along with the body. It was only on the insistence of the JNU student union that security personnel accompanied the body. The JNU administration's high offices did not think that it was their duty to inform the parents of the students (just as the JNU V-C did not file a complaint of group assault on Najeeb), nor has the vice-chancellor met the family members to express as much as a word of kindness (exactly the way he ignored Najeeb's wailing mother). The V-C finally tweeted condolences to Muthu's parents, twenty hours after his death, but Muthu's classmate, Geeta, replied to his tweet saying that Muthu's "parents do not have twitter accounts"!
JNU community is grief stricken at untimely & sad demise of Shri Muthukrishnan J. We pray that God be with his family at this critical time.

— M. Jagadesh Kumar (@mamidala90) March 14, 2017
Just as the nation has never treated Dalits, Adivasis or Muslims as equal partners in what it calls 'development', the V-C did not feel obliged to step out of his comfortable mansion, to meet the parents of a Dalit, to ensure proper treatment to his body, or to seek a proper investigation. This is the same V-C who, two days earlier, had been tweeting away happily at the formation of BJP government in Uttar Pradesh.
People of India have once again demonstrated overwhelmingly that we stand for development and inclusivity.

— M. Jagadesh Kumar (@mamidala90) March 11, 2017
He did not dedicate a single tweet to Muthukrishnan for a full 20 hours after his death. This is institutionalised bias. Just as Muthukrishnan had predicted in his blog that the institutional murders of Rohiths will be followed by token expressions of grief by Appa Raos, the JNU V-C dedicated exactly 140 characters of his mental space to Muthukrishnan. Nothing more.
Unless and until the university pays attention to the sensitivities and the sensibilities of the marginals, our universities will continue to be shamshaans for our dreams, and qabristaans for the downtrodden. Unless institutionalised discrimination comes to an end, Rohiths and Muthukrishnans will continue to die, Najeebs will continue to disappear, Dikas will continue to be raped and killed. Before the Modi government came to power, and its minions getting installed as vice-chancellors and directors in key institutions, one could protest and raise awareness about issues. However, under the present regime, we are on reverse gear where even the right to protest is denied.
We need to fight, but we need to be alive. Our death, our disappearance gives them pleasure. Let's not give them that. Let's give them what hurts them the most: Our cheerful faces, our azaadi slogans, our colorful placards and, most of all, our unity.
Rest in power, Muthukrishnan Jeevanantham.
Opinion
In many ways, Chandrasekhar Azad has the onerous task of reinventing the Dalit political wheel in Uttar Pradesh that Kanshi Ram had undertaken more than a decade to build with Mayawati as the pivot
India
They informed that while the cops are still recording statements, all the cheques given to them as support have bounced, including the UP Congress Committee's two cheques for Rs 2 lakh each and Congress MLA's cheque for Rs 1 lakh
India
Several buildings on Jawaharlal Nehru University (JNU) campus were defaced on Thursday with anti-Brahmin slogans, photos of which were shared on social media