JNU hunger strike: Kanhaiya's condition better, says students' union
The indefinite hunger strike by JNU students entered ninth day on Friday.
New Delhi: The indefinite hunger strike by JNU students entered ninth day on Friday, even as the health condition of the student's union president Kanhaiya Kumar, who was admitted to AIIMS, has improved.
While five students yesterday withdrew from the hunger strike against the punishment by the university in connection with the 9 February event during which anti-national slogans were allegedly raised, 15 others continued with their fast.
Kanhaiya, who is out on bail after his arrest in a sedition case, was yesterday admitted to AIIMS in a semi-conscious state. He was treated for mild dehydration and ketosis.
"Doctors have advised that Kanhaiya be kept under observation. His health is better," a statement from the JNU Students Union said.
"Kanhaiya has appealed to the students to continue with the agitation in his absence from the campus," it said.
On day nine of the hunger strike, the students called for a protest against the JNU administration which has termed the fast as "unlawful" activity.
The keytone level of the fasting students is high and the BP is low, according to the test reports from the health centre.
25 students had gone on hunger strike last week. While five members of ABVP called off their fast on Wednesday claiming they have an assurance from the JNU administration that their demands will be considered, five members of the Left-affiliated groups withdrew from the stir yesterday citing deteriorating health.
JNU VC Jagadesh Kumar had appealed to students to put forward their demands using "constitutional" means and asked them to come for a "dialogue" to resolve the matter.
Two other students — Umar Khalid and Anirban Bhattacharya — were arrested along with Kanhaiya in the sedition case.
While Kanhaiya has been slapped with a penalty of Rs 10,000 on grounds of "indiscipline and misconduct", Umar, Anirban and a Kashmiri student, Mujeeb Gatoo have been rusticated for varying durations.
Financial penalty has been imposed on 14 students. Hostel facilities of two students have been withdrawn and the
university has declared the campus out of bounds for two former students.
Saurabh, who is the lone ABVP member in JNU Students Union, has also been slapped with a fine of Rs 10,000 for blocking traffic.
India
Imam's lawyer said that he has been in custody since January 2020 and the Allahabad High Court granted bail to him in Aligarh speech FIR while opining that there was no call for violence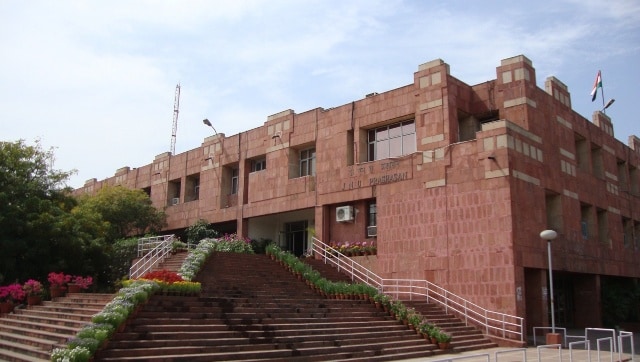 India
JNUSU has dismissed ABVP claims, saying the sanitisation and mess workers have been observing a strike against the administration and the student union has not prevented anyone from entering the mess area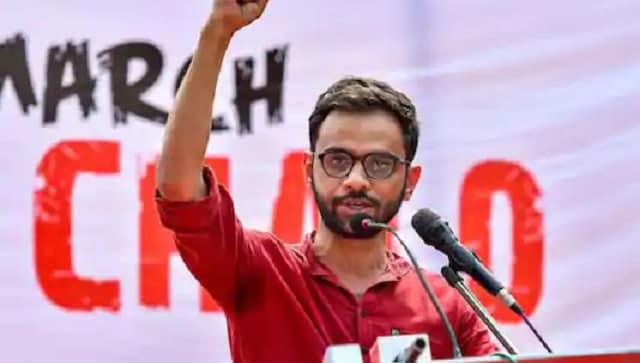 India
Umar Khalid, Sharjeel Imam and several others have been booked under the anti-terror law in the UAPA case for being the "masterminds" of the February 2020 riots