JNU and the state of strife: Mindless protests against the admin won't bring Najeeb Ahmed back
What is the truth behind the Najeeb incident in JNU? From eyewitness reports, it is learned that he slapped an ABVP student who had come to his door.
Imagine my surprise on Thursday morning when I found my Vice-Chancellor, Professor M Jagadesh Kumar on national TV. He was speaking of the harrowing night that he and the top JNU administrators spent confined inside the administration building, surrounded by a mob of slogan-shouting students. Just a few days back, on 15 October 2016, Najeeb Ahmed, a 27-year-old MSc Biotechnology student, had gone missing after an altercation in the Mahi-Mandavi Hostel. The students blamed the administration for not doing enough to bring him back to JNU. Therefore the gherao.
The actions of the students defy both common sense and logic. It is true that Najeeb was missing, but how can the university administration be held responsible? Moreover, how could illegally imprisoning the Vice-Chancellor and top officials of the university help restore Najeeb? In fact, a case of kidnapping has already been filed in the Vasant Kunj police station at the student's mother's behest; moreover, the University authorities had issued directives to the security, the wardens, and all concerned staff to try to find Najeeb. According to this directive, the JNU security were seen stopping incoming and outgoing auto-rickshaws, showing them a picture of Najeeb to ask if they had seen him. On Thursday evening, the Delhi Police also posted a reward of Rs 50,000 for information leading to his recovery, in addition to the SIT formed to look for him.
Events in JNU can better be understood in the light of victory of Left wing SFI-AISA combine, which won all four seats of the JNU Students Union elections held on 10 September 2016. Observers expected a continuous clash with the administration. The first flash point was the sleep-in organised in front of the administration building demanding immediate hostel accommodation for all students. Few universities anywhere in the world promise hostel accommodation along with admission; in Delhi University, Jamia Millia or Ambedkar University, for example, a vast number of the students, both undergraduate and graduate, must make their own arrangements. But in JNU hostel, accommodation is demanded as a right. It is alleged that the administration diverted money allocated to build hostels: anything to make students out to be victims of a callous and villainous administration.
It is hardly surprising, therefore, that the Students Union, affiliated to the Communist Party of India (Marxist) and the Communist Party of India (Marxist-Leninist), will use every opportunity to keep the pot boiling in JNU. Targeting the administration, and whenever possible, the Modi sarkar, is to be expected. JNU is being used as a political platform. Najeeb, we must not forget, has been identified as an AISA activist. What is nefarious is how Dalit and Muslim students have been used by the Left and ultra-Left to try to present the present government as anti-Dalit and anti-minority. Najeeb is from Badaun in UP, clearly something that might be used against the BJP in the forthcoming state elections.
But what is the truth behind the Najeeb incident? From eyewitness reports, it is learned that he slapped an ABVP student who had come to his door to campaign for a post on the hostel's mess committee. After this, an altercation followed, and an on-the-spot inquiry held in which Najeeb was found guilty of misdemeanour. Even his roommate, also a Muslim, reportedly testified against him. During these proceedings, the warden and the JNUSU President, Mohit Pandey, were present.
Was he brutally assaulted afterwards as alleged? The pamphlets and reports put out by various anti-administration groups led by the Students Union vastly exaggerate facts. That he was brutally beaten till he was bleeding and unconscious is far from the truth. Yes, he was hit a couple of times, but he walked out to the auto-rickshaw on his own, escorted by one of the wardens. He had been asked to leave because of his misconduct. If he had been grievously injured, wouldn't he have needed hospitalisation? What is more, where is the smartphone footage of his "lynching"?
Does this mean that the attack on him must be denied, ignored or white-washed? Not at all. A proper inquiry must be held and the guilty must be punished. By the same token, he should also be penalised for slapping a fellow-student twice. The university is no place for violence; here, dissent is not only permitted but welcomed. Students with differing views must learn to respect one another. Similarly, a university is not a place where a mob of students hijack the administration building, imprisoning their own faculty. Least of all should JNU be such a place. It is not that such gheraos have never happened in the past, but the university community has usually condemned them.
The anti-administration tactics of the Students Union are deplorable, as is their generally negative approach to everything that doesn't conform to their narrow ideological credo. Much of the propaganda that they dish out, including their pamphlets and posters, are sheer fabrications combined with ideological bilge. On the other side, the ABVP needs also to rein in its cadres, especially in matters of orderly conduct. It helps no one to react violently, whether in word or action, in matters of political conflict, especially at a university.
As a long-standing faculty member of this university of national importance, I am deeply saddened over the recent events. We live in a deeply divided campus, with mutual distrust at an unprecedented high. Today, in varying degrees, both the Students Union and the Teachers Association of the university stand discredited. They have been unable to maintain peace and tranquillity, let alone the academic integrity of the campus. What can the administration, perhaps the most important player in this discordant microcosm, alone do without the cooperation of all sections of the campus community? Perhaps they can send out a clear signal by punishing the guilty, acting firmly and fairly, and, above all, restoring academics as JNU's top priority.
In the meanwhile, we are all concerned: Where is Najeeb and why did he disappear? Both these questions remain unanswered. But how can we rule out that he left of own accord? Or even worse, has gone missing deliberately as a part of a larger political ploy of bringing discredit to the administration? But far worse is the thought voiced by a young student, already so disillusioned by the JNU politics, "Campus politics has hit a new low – how do we know that they will not harm Najeeb themselves for political gains?" I certainly hope this is not true: good sense needs to prevail. I join JNU colleagues and students in appealing to Najeeb to return so that peace is restored to JNU at the earliest.
(Makarand R Paranjape has been Professor of English at JNU for over fifteen years.)
Subscribe to Moneycontrol Pro at ₹499 for the first year. Use code PRO499. Limited period offer. *T&C apply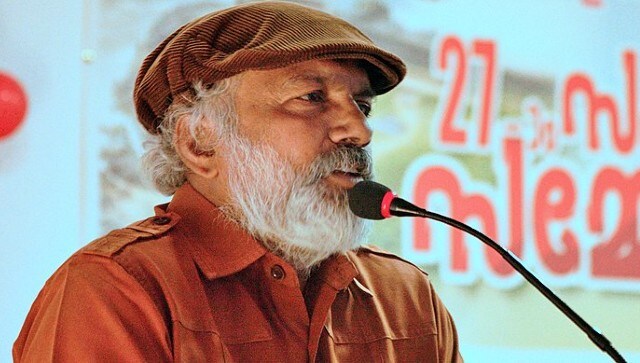 Politics
Congress has been trying to wrest the seat from CPM since the 1970s, but has not been successful yet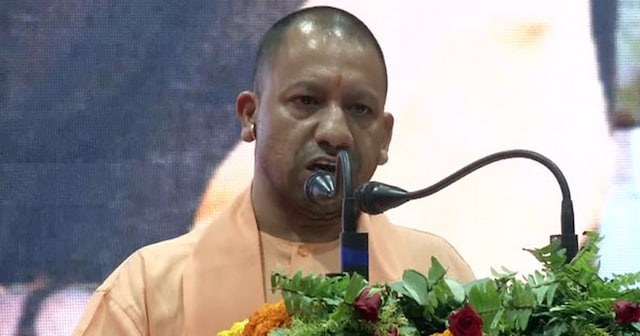 Politics
Though the Kerala High Court had made remarks against 'love jihad'' in 2009, the state government has done nothing to check it, Adityanath claimed while inaugurating the state-wide "Vijay Yatra"
India
Delhi Police had said that Ravi, along with Nikita Jacob and Shantanu Muluk, created the toolkit that was shared with others to tarnish India's image