J&K: President nominates Gulam Ali of Gurjar Muslim community to Rajya Sabha
This is a significant step assuming that prior to abrogation of Article 370, the community was not recognised and all social benefits to them were denied
New Delhi: The President of India on the recommendation of the central government has appointed Shri Gulam Ali, a Gurjar Muslim, from the Union Territory of Jammu and Kashmir, to the Rajya Sabha.
In a notification, Ministry of Home Affairs stated that the President as per his powers under Article 80 of the Constitution of India is pleased to nominate Gulam Ali to the Rajya Sabha upon the retirement of a nominated member.
"In the excercise of the powers conferred by sub-clause (a) of the clause (1) of article 80 of the Constitution of India, read with clause (3) of that article, the President is pleased to nominate Shri Gulam Ali to the Council of States to fill the vacancy caused due to the retirement of one of the nominated members," read the notification.
This is a significant step assuming that prior to abrogation of Article 370, which conferred the special status on the erstwhile state of Jammu and Kashmir, the community was not recognised and all social benefits to them were denied.
Read all the Latest News, Trending News, Cricket News, Bollywood News,
India News and Entertainment News here. Follow us on Facebook, Twitter and Instagram.
Politics
Imran Khan may be talking about improving relations with India, but relations between the two countries had deteriorated when the Pakistan Tehreek-e-Insaf (PTI) was the ruling party in Pakistan. At that time, Pakistan had decided to end trade relations with India.
India
Soon after the state was converted into a Union Territory in 2019, the guaranteed life-term perks to all former chief ministers of Jammu and Kashmir were also withdrawn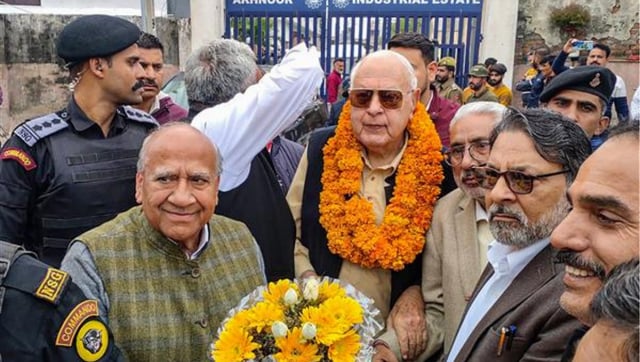 Politics
Former National Conference (NC) President Farooq Abdullah made the statement about Lord Ram while targeting the BJP during the inauguration program of a factory in the Akhnoor district of Jammu and Kashmir