J&K girl denied passport to pursue US scholarship because of ex-militant uncle
A 15-year-old girl at an orphanage in Jammu and Kashmir has claimed she was being denied a passport which would allow her to study in the USA as her uncle was a former militant, although state government officials have clarified that was not the case
Srinagar: A 15-year-old girl at an orphanage in Jammu and Kashmir has claimed she was being denied a passport which would allow her to study in the USA as her uncle was a former militant, although state government officials have clarified that was not the case.
The state administration has assured that Sufaira Jan, who hails from Budgaum district, would receive her passport in due course but the girl claims that having a former militant for an uncle had been held against her.
"The government doesn't understand that my uncle was a militant in the past and has now surrendered and lives a normal life... What is my fault? I am not a militant," said Jan, who hails from Budgam district.
She claimed that CID had not cleared her passport application file as her uncle was an ex-militant, who had surrendered in 1995, three years before she was born.
But state officials have been quick to clarify that at no level had the girl's application been held up or rejected. "I am sure she will get the passport within a few days. The process is on... we have not rejected (her application) at any level. There is nothing adverse against her in any of the reports compiled by the various departments," J-K Chief Minister Omar Abdullah told reporters here.
Sufaira had applied for the passport after she received a one-year US scholarship under the India-US youth exchange study programme in March.
Inspector General of CID, B Srinivas, told PTI that Jan's application was received three months back.
The verification on her application had been completed and the final letter would be sent to the Regional Passport Office in a couple of days, Srinivas said.
"(Jan) has got clearance both from police and CID and, as such, no one can deny her the passport," Srinivas said.
Earlier, Omar had said in a tweet on micro-blogging site twitter.com that Jan would not be denied the travel document. "Needless to say she will NOT (sic) be denied a passport because of her uncle's past. All such pending cases of previous denials are being cleared," the tweet had stated.
Police verification for passports in the state,particularly in Kashmir Valley, can take months altogether as the personnel tasked to verify the applications are often pressed into law and order duties.
PTI
Find latest and upcoming tech gadgets online on Tech2 Gadgets. Get technology news, gadgets reviews & ratings. Popular gadgets including laptop, tablet and mobile specifications, features, prices, comparison.
Entertainment
George Clooney's directorial credits include movies such as Confessions of a Dangerous Mind, Leatherheads, Ides of March and Suburbicon.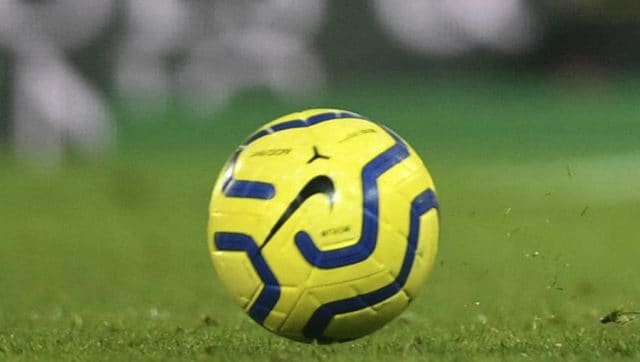 Sports
Two players and a staff member on the Nagoya team tested positive for the virus, media reports said.
World
Among the four bodies recovered from the rubble of Beirut's port in the last 24 hours was that of 23-year-old Joe Akiki, a port worker missing since Tuesday's explosion