Jharkhand HC allows abortion in 23rd week for minor rape victim; foetus' DNA to be used as evidence
After getting the directions, doctors at RIIMS have started preparations for the abortion, which is likely on Tuesday
Ranchi: The Jharkhand High Court on Monday allowed a minor rape victim to abort her 23-week foetus. Justice R Mukhopadhya studied a medical report prepared by doctors at the Rajendra Institute of Medical Sciences (RIIMS) this evening and allowed the abortion of the minor rape victim.
The bench directed the state government to bear the expenses. After getting the directions, doctors at RIIMS have started preparations for the abortion, which is likely on Tuesday.
The Medical Termination of Pregnancy Act prohibits abortion if the foetus has crossed the 20-week mark.
Earlier, the court had set up a team of specialists to examine whether it would be safe for abortion of nearly 23-week foetus of the minor girl of Jamshedpur and submit a report.
After getting the directive, RIIMS Director SK Choudhary said that tests would be done tomorrow and abortion would be done the day after.
Choudhary told the bench that the medical board has looked into everything before preparing its report. The report said that it would be dangerous to abort at this stage but the board has taken it as a challenge.
The court asked the government to make arrangements for the stay of the parents of the victim at RIIMS. Earlier in the day, the victim reached RIIMS from Jamshedpur and the medical board tested her at 12.30 pm. After the test, the medical board prepared its report at 2.10 pm and submitted the report in a sealed cover to the high court.
The court issued notification for hearing at 4.25 pm and Justice R Mukhopadhya began the hearing at his chamber at 6 pm.
After the hearing, the judge allowed abortion of the victim.
The court asked to keep the foetus for DNA test on the basis of which the accused could be punished.
Sports
Another week has flown by and it has, like always, provided plenty of talking points. The biggest was perhaps Mumbai City FC's humbling against Odisha FC and Kerala Blasters' rise to the top of the points table not far behind.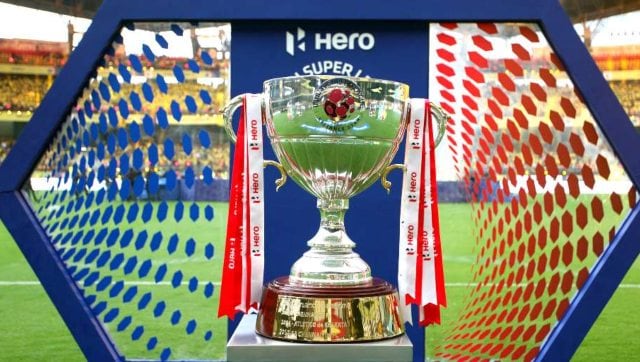 Sports
The ISL said it will reschedule the match to a later date.
Sports
SC East Bengal's resurgent backline will be put to test when they take on a strong Jamshedpur FC side in an Indian Super League match in Bambolim on Tuesday.