BJP comes out with advertorial in support of domicile policy in Jharkhand
While the Jharkhand Mukti Morcha called for a statewide shutdown, the BJP came out with an advertorial in local newspapers in support of the policy
Ranchi: It's an all-out battle between the ruling Bharatiya Janata Party (BJP) and the opposition in Jharkhand, over the domicile policy announced by the Raghubar Das government.
With the Jharkhand Mukti Morcha (JMM) calling for a statewide shutdown on 14 May, the ruling dispensation on Wednesday came out with an advertorial in the local newspapers in support of the policy.
The two-page advertorial has been penned by BJP leader and former IAS officer JB Tubid, besides former high court judges, scholars and journalists.
But the opposition is in no mood to relent. "We are getting support from all sections of the society. We are shocked to see the advertorial. It's sheer misuse of public money for writing favourable articles on the domicile policy," said JMM general secretary Supriyo Bhattacharya.
The domicile policy has been a bone of contention between the ruling BJP and the opposition ever since it was notified in April.
Even some BJP leaders have expressed serious reservations about the policy, saying it would adversely impact the rights of the tribals and the Moolvasis in the state.
Under the new domicile policy, anyone living in the region for 30 years and possessing immovable assets will be considered as a resident of Jharkhand. Moreover, those who were born in Jharkhand and passed the tenth standard examination will also qualify as a resident.
Anyone whose name appears in the land records will also be considered as a Jharkhand resident. Those without land may qualify as a resident if the Gram Sabhas vouch for them, provided they speak the local language. Employees of the state and central governments, and other local authorities living in the state will also be considered as residents of Jharkhand.
However, former Jharkhand chief ministers Arjun Munda (BJP), Hemant Soren (JMM), Babulal Marandi (Jharkhand Vikas Morcha-Prajatantrik) and Madhu Koda have opposed the policy.
They have raised concerns over the 30-year criterion, saying anyone can "illegally" acquire land and become a resident of Jharkhand.
Several BJP MPs have also red-flagged the policy on similar grounds.
Ranchi Lok Sabha MP Ram Tahal Choudhary, Khuti MP Karia Munda, Jamshedpur MP Vidyut Baran Mahto and Chaibasa MP Laxman Gilua have written to Governor Draupadi Murmu, saying the policy has led to widespread discontent among the tribals and the Moolvasis.
India
Amnesty International, however, said in a statement that it 'categorically stands' by the findings of the Pegasus Project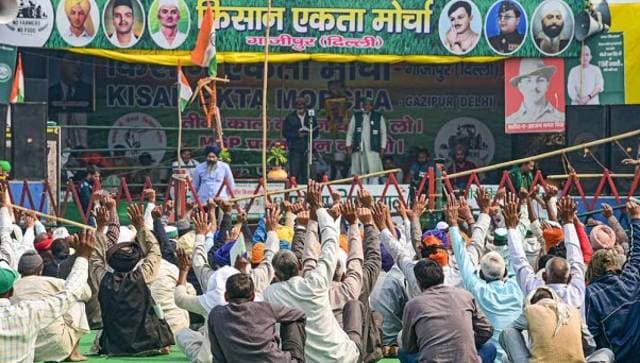 India
Make no mistake, these middlemen are not farmers, nor are they friends of Punjab's farmers
India
Congress MP Ripun Bora claimed that the union minister's birthplace was Harinathpur in Gaibandha district of Bangladesh and he reportedly came to West Bengal for computer studies