Jammu and Kashmir weather forecast: Srinagar-Leh highway closed for traffic as Valley faces heavy snowfall
The highway, which is the only surface link between Kashmir Valley and the Ladakh region, has been closed for traffic following the instructions of the Divisional Commissioner Kashmir Baseer Ahmad Khan
Srinagar: The Srinagar-Leh highway, connecting the frontier Ladakh region with the rest of the state, was closed on Sunday for traffic for the winter season, ahead of expected heavy snowfall, an official said.
The highway, which is the only surface link between Kashmir Valley and the Ladakh region, has been closed for traffic following the instructions of the Divisional Commissioner Kashmir Baseer Ahmad Khan, said an official of the Traffic Department.
Khan had ordered the closure of Sonamarg-Gumri road (Zojila Pass) from Sunday for all types of vehicular traffic until further notice, the official said.
The decision has been taken in view of the expected snowfall and slippery road conditions, the official said.
The IMD has said a fresh Western Disturbance is most likely to affect the state from tomorrow to 15 December with moisture feeding taking place from the Arabian Sea.
"Under the influence of this system, moderate to heavy rain or snow is expected at widespread places of Jammu, Kashmir and the Ladakh region.
"The main activity of this system (moderate to heavy rainfall or snowfall) is likely to occur during 12-13 December and gradual decrease thereafter," the IMD said.
It said this would be the first major wet spell during the current season for the state and the weather system may lead to disruption of surface and air transportation.
The 434-km highway acts as a major lifeline to the frontier region.
The Zojilla Pass, 140 km from Srinagar, is a vital crossing point on the mountainous highway and receives the heaviest snowfall in winter, shutting it down for nearly five months each year.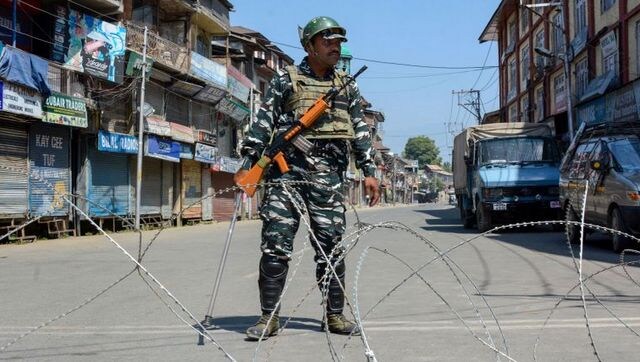 India
Kashmiri Shia politician Ruhullah Mehdi said if the Friday prayers and other major religious functions continue to be banned in wake of COVID-19 pandemic and 'this particular procession suddenly encouraged in isolation, I see nefarious designs behind it'
India
This comes after army officials revealed that the new modus operandi to indoctrinate and train Kashmiri youth in militancy was to call them through proper visa channels, rather than having them take the risk of crossing the border illegally.
India
An unidentified militant was killed in an encounter with security forces in Kulgam district of Jammu and Kashmir on Sunday, police said