Jammu and Kashmir: Militants who attacked BJP minister reportedly killed but bodies yet to be recovered; CRPF personnel injured in gun battle
Three militants who attacked a BJP leader on the outskirts of Srinagar, fired upon his personal security officers and attempted to snatch their weapons were killed by security forces on Thursday.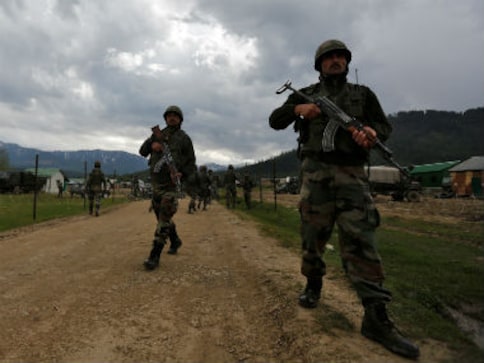 The militants who attacked a BJP leader on the outskirts of Srinagar, fired upon his personal security officers and attempted to snatch their weapons were likely killed by security forces on Thursday, although no official confirmation was forthcoming.
The attackers fled after they were fired upon by the security personnel accompanying BJP leader Mohammad Anwar Khan, and took refuge in a residential home, which was then destroyed by security forces and reduced to rubble. The bodies of the militants have not yet been recovered and the operation is ongoing, sources said.
Khan's security guard was injured in the initial shootout at Balhama area of Khunmoh, 18 kilometers from Srinagar.  Eyewitnesses said the militants attacked Khan at Balhama village in Khanmoh area when he was visiting  an educational institution, however, they failed to snatch the weapons of the PSOs.
Kashmir police said in a statement that Khan's PSOs repulsed the initial attack while exhibiting extreme caution to avoid any collateral damage, which led the militants to flee. "In the said incident, PSO Bilal Ahmad sustained minor injuries," the statement read.
A senior police official said joint team of Indian Army, CRPF and Special Operation Group (SOG) of Jammu and Kashmir Police cordoned off the area and launched a man hunt to nab the assailants.  As soon as the forces attempted to search the area, they came under fire as they approached a building, he added.
As the gunfight raged, hundreds of people of Balhama village assembled near the encounter site and started pelting stones at the forces. They shouted pro-freedom and anti-government slogans, triggering massive clashes. The government forces retaliated by firing tear gas, using smoke shells and pellets to disperse the protesters. The state government decided to reduce mobile internet speed in police district of Awantipora, where Balhama is located.
The militants, according to police sources, were part of the Zakir Musa's Ansar Ghazwat-ul-Hind, which has been in headlines since its formation in July. On Sunday, three militants from the same group were killed in the Hakoora-Anantnag area in south Kashmir. One of them turned out to be a resident of Hyderabad who was "radicalised into the Islamic State ideology through social media," police said.
The militant killed on Sunday was identified as Mohommad Toufeeq, 26, a resident of Bhadradri-Kothagudem district of Telangana who followed Islamic State ideology and fled to the Valley last year to join militancy.
"It is learned that Mohommad Toufeeq died in an encounter with security forces on the night of 11 and 12 March in Hakoora of Anantnag district along with two other Kashmiri militants. He was radicalised into the Islamic State ideology through social media and went to Kashmir to participate in terrorist activities of Islamic State. He was not wanted in any criminal cases in Telangana state", according to a statement issued by Telangana Police.
The militant group posted a picture with the caption Mohommad Taufeeq with Rehan Khan (Deputy Ameer Ansar Gazwat-ul-Hind). "Mohommad Taufeeq became the first Mujahid in recent history to make hijrah (migration) to Kashmir and began the work of preaching. His jihadi names were Sultan Zabul Al Hindi and Abu Zarrr Al Hindi", a statement issued by Ansar Gazwat-ul-Hind read.
A number of militants from different terror outfits, including the Kashmir Hizbul Mujahideen, have joined the Ansar Ghazwat-ul-Hind in recent months, thus swelling its ranks. Musa was named the head of Ansar Ghazwat-ul-Hind, an offshoot of Al-Qaeda, for the Valley in July, after he parted ways with the Hizbul Mujahideen, comprising mostly local Kashmiris, and threatened to behead Hurriyat leaders (who described the ongoing crisis in Kashmir as a political struggle) in the main city centre of Srinagar, Lal Chowk.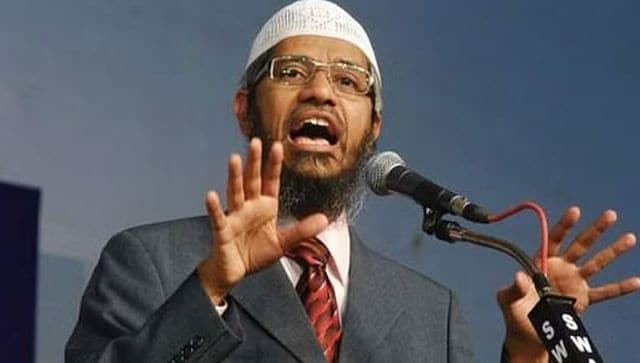 World
While Qatar's Islamist connections are well known, the Western world's supposed commitment to human rights and liberal values takes a back seat when the commercial interests take the wheel
India
Qazigund, the gateway town to the Valley, recorded a minimum of minus 3.4 degrees Celsius, while Kokernag town, also in South, registered a low of minus 1.4 degrees Celsius
India
The supplementary charge sheet against Danish Naseer, a resident of the founder-Dachhan area of Jammu and Kashmir's Kishtwar district, was filed in a special court in Lucknow