Jammu and Kashmir govt willing to introduce GST but only with consensus, says Naeem Akthar
Jammu and Kashmir government termed GST as a 'good tax reform' but said it will not push for implementation till there is complete consensus on the issue.
Srinagar: The Jammu and Kashmir government on Saturday termed GST as a "good tax reform" but said it will not push for its implementation till the time there is complete consensus on the issue.
"Government is willing to introduce GST in the state with ample safeguards as this tax reform will be beneficial for the state economy and traders.
"With proper safeguards, GST will not endanger the special status of Jammu and Kashmir granted to it by the Constitution of India under Article 370," public works minister Naeem Akhtar said in a statement.
He said inputs are welcome from all stakeholders so that the government can work towards resolving those concerns besides strengthening the reform so that it becomes a people friendly tax reform and there is a consensus in the state regarding the same.
Reiterating that the constitutional amendment regarding GST does not apply to J&K suo-moto, the minster said, "GST is a good tax reform which will be taken up for implementation only after arriving at consensus through broad-based consultation process."
He said Chief Minister Mehbooba Mufti had called an all party meeting ahead of the special session of legislature to take the viewpoint of the people's representatives and seek their suggestions regarding implementation of GST in the State.
An all party panel has been constituted to take suggestions, viewpoint and inputs from all stakeholders so that interests of the consumers can be protected, the minister said adding "government will not push for GST implementation in JK till the time there is complete consensus on the issue".
Akhtar said there would be "effective consultation" process which will surely help the government to come up with an overall "better and consumer friendly" GST.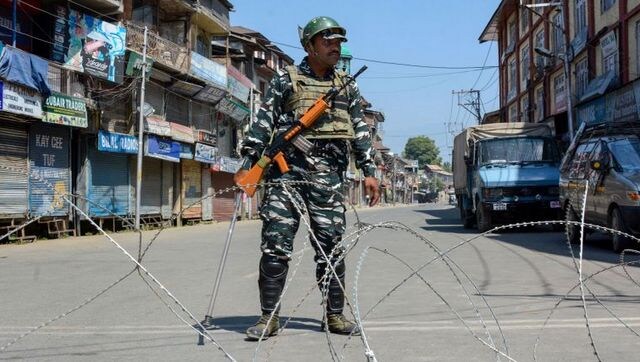 India
Kashmiri Shia politician Ruhullah Mehdi said if the Friday prayers and other major religious functions continue to be banned in wake of COVID-19 pandemic and 'this particular procession suddenly encouraged in isolation, I see nefarious designs behind it'
India
This comes after army officials revealed that the new modus operandi to indoctrinate and train Kashmiri youth in militancy was to call them through proper visa channels, rather than having them take the risk of crossing the border illegally.
India
IMD has forecast severe weather for Jammu and Kashmir, with 'widespread intermittent rain most likely to continue till 30 July'