Jammu and Kashmir govt registered over 3,000 FIRs, arrested 11,290 stone-pelters in two years: Mehbooba Mufti
As many as 11,290 stone pelters have been arrested during last two years in Jammu and Kashmir and were later released on bail
Jammu: As many as 11,290 stone-pelters have been arrested during last two years in Jammu and Kashmir and were later released on bail, the state assembly was told on Thursday.
In a written reply to the question of BJP MLA Sat Sharma in legislative assembly, Chief Minister Mehbooba Mufti said that, "3773 FIRs have been registered against stone-pelters in the state during last two years in which 11,290 persons were arrested and later released on bail."
She said that with regard to the withdrawal of the cases against the stone pelters, the government has granted amnesty to the first-time stone-pelters during the period between 2008 and 2017.
The amnesty is subject to the condition that the parents of the accused have to furnish an undertaking that the accused will not indulge in unlawful activities in future and will exhibit good conduct.
The chief minister while referring to "weaning away" of local youth from anti-national activities and militancy, said that several steps have been taken, including surveillance on the social media, that plays a major role in radicalisation of youth.
She said that cricket tournaments are being organised under civic action programme to engaged youth.
The chief minister said that meetings of senior citizens at police station level are being organised to facilitate counselling of youth and allay their misgivings and motivate them to contribute in development of the state.
The youth clubs have also been established at police station levels to facilitate them with information technology and indoor games to keep them away from the menace of terrorism, she added.
Photos
Kashmir is covered in a white blanket and is experiencing sub-zero temperatures; the Valley is currently under the grip of the 40-day harshest winter period known as 'Chilla-i-Kalan' that began on 21 December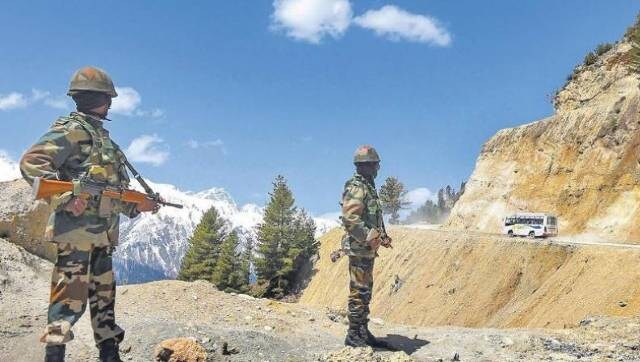 India
The ceremony was a solemn occasion to appreciate and recognise the professionalism in operational roles performed by the units during their tenure in northern Command, a defence spokesman said
India
The police have recovered incriminating materials, arms and ammunition from the site of the encounter