Jammu and Kashmir comes under President's Rule six months after militancy-hit state plunged into political crisis
The President's Rule in Jammu and Kashmir came into effect after President Ram Nath Kovind in the exercise of the powers conferred by Article 356 of the Constitution signed a proclamation ordering imposition of central rule
Srinagar: President's Rule was imposed in Jammu and Kashmir on Wednesday after the expiry of six months of Governor's Rule in the state. The President's Rule came into effect in the state after President Ram Nath Kovind in the exercise of the powers conferred by Article 356 of the Constitution signed a proclamation ordering imposition of central rule.
In a gazette notification, President Kovind said, "In exercise of the powers conferred by Article 356 of the Constitution, and of all other powers enabling me in that behalf, I hereby proclaim that I assume to myself as President of India all the functions of the Government of the said state and all powers vested in or exercisable by the Governor of that state under the Constitution and the state Constitution."
The notification further stated that the "powers of the legislature of the said state shall be exercisable by or under the authority of Parliament."
President's Rule is imposed when a state government is unable to function according to constitutional provisions, following which the central government can take direct control of the state machinery.
Governor's Rule in Jammu and Kashmir came into effect in June after People's Democratic Party (PDP) chief Mehbooba Mufti resigned as the Chief Minister, following Bharatiya Janata Party's (BJP) withdrawal from its alliance with the PDP.
Jammu and Kashmir Governor Satya Pal Malik had dissolved the state Assembly last month soon after the PDP chief wrote a letter to him staking claim to form the government in the state in alliance with the National Conference(NC) and the Congress party.
Find latest and upcoming tech gadgets online on Tech2 Gadgets. Get technology news, gadgets reviews & ratings. Popular gadgets including laptop, tablet and mobile specifications, features, prices, comparison.
India
An Indian Army jawan was killed as Pakistani troops opened fire and lobbed mortar shells at forward areas along the Line of Control (LoC) and the International Border (IB) in Jammu and Kashmir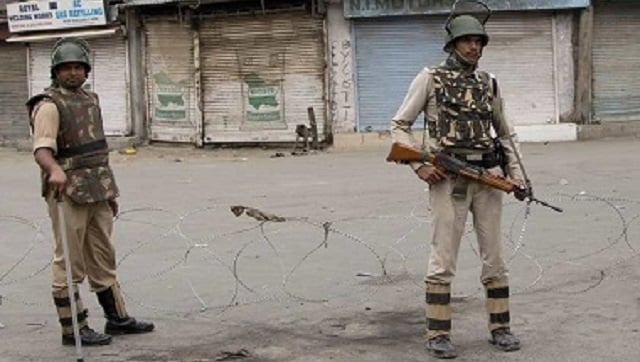 India
The CRPF personnel, on routine patrol duty, returned the fire but the terrorists managed to flee from the area, the officials said.
India
security forces launched a cordon and search operation in an area within the Anantnag district following information about the presence of militants