Jaitley's remarks on intolerance ultimate insult to nation's intelligence: Ashwani Kumar
Former Law Minister Ashwani Kumar on Monday hit out at Finance Minister Arun Jaitley for his remarks accusing Congress, Left thinkers and activists of practising 'ideological intolerance'
New Delhi: Former Law Minister Ashwani Kumar on Monday hit out at Finance Minister Arun Jaitley for his remarks accusing Congress, Left thinkers and activists of practising "ideological intolerance", and said such a view is "ultimate insult" to the nation's intelligence.
"The earlier statement of Jaitley that a conscientious protest borne out of deep anguish by the conscience keepers of the nation is a manufactured dissent was shocking enough. His recent blog suggesting intolerance on part of intellectuals merely because they chose to protest against the nauseating assault on liberal conscience of the country under Modi regime is the ultimate insult to our intelligence," Kumar said.
"While the government led by Prime Minister Modi is trying to accelerate India's growth, there are many who have never intellectually accepted the idea of BJP being in power. This obviously includes the Congress, many Left thinkers and activists. Over decades they have practised ideological intolerance towards BJP," Jaitely had said on a Facebook post.
In a sarcastic tone, Kumar said Jaitley could have done better than equating an "unprecedented" nationwide protest by the intelligentsia against "dictatorial and divisive politics" of an incumbent regime with the protest against the Gujarat carnage during Narendra Modi's chief ministership.
"A senior minister like Jaitley, otherwise not given to taking extreme positions, seems obviously under intense pressure to prove his loyalty to his boss by becoming his Master's Voice and in the process undermining his own credibility," he said.
Kumar also said that President Pranab Mukherjee's "unequivocal disapproval of the pervading culture of intolerance is a clinching denouement of the polarising and divisive politics" of the Modi dispensation.
Targeting Rajnath Singh, the Congress leader said the Home Minister, who is directly responsible for ensuring peace and harmony in the country, has magnanimously announced his willingness to "sit for a whole day" to talk to intellectuals and litterateurs if only they would stop criticising the Prime Minister.
"Quite clearly, the Home Minister has read the Constitution upside down. His defence of the Prime Minister is premised on the basis that the Office of Prime Minister is an institution whose sanctity needs to be protected," he said.
Kumar also sought to remind Jaitley and Singh of "continuous attempts" by RSS to "malign" institution of the Prime Minister through their "reckless and unsubstantiated" allegations and an "orchestrated campaign of calumny" against former Prime Ministers Indira Gandhi, Rajiv Gandhi and Manmohan Singh.
PTI
Politics
Voters in Gujarat's Morbi say that there would be no impact on the elections while claiming that the government was not at fault in the Morbi bridge collapse incident
India
Meanwhile, BJP earlier today also called out Congress president Mallikarjun Kharge over his remark on Prime Minister Narendra Modi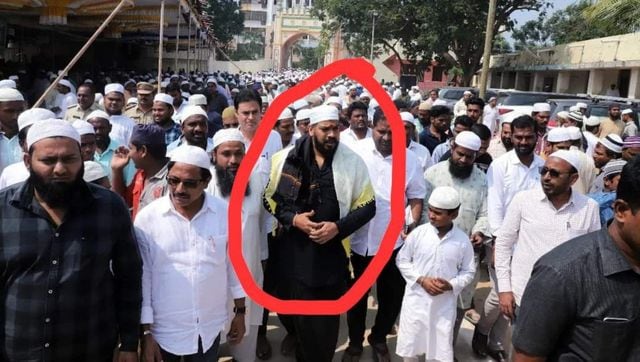 India
Hitting out at Andhra Pradesh Chief Minister, BJP Rajya Sabha MP GVL Narasimha Rao said that YSRCP leader Jagan Mohan Reddy 'knows that Hindu will not tolerate such vote bank politics'