'I'm hunted by the media in UK, don't know if it's the right time to return': Vijay Mallya tells all
In a candid interview with the British newspaper Sunday Guardian, Vijay Mallya, said that he wants to return to India but the time is not right.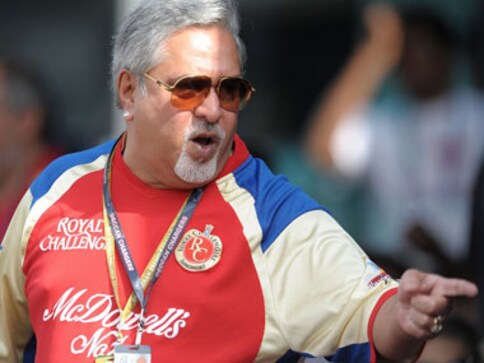 It was a stormy week for the beleaguered tycoon Vijay Mallya. Or rather, it was a stormy week because of him.
The Parliament raged over him. The Congress walked out. Political parties engaged in their usual blame game and as expected, it resulted in no positive outcome.
Vijay Mallya is still in London and on Sunday he told the world via Twitter to leave him alone.
I am being hunted down by media in UK. Sadly they did not look in the obvious place. I will not speak to media so don't waste your efforts.

— Vijay Mallya (@TheVijayMallya) March 13, 2016
In a candid interview with the British newspaper Sunday Guardian, the chief of now defunct Kingfisher Airlines, said that he wants to return to India but the time is not right.

"It's not the first time I've flown out from the country. I've not done anything wrong. I don't need anyone to tip me off about anything. Most of the big media houses are running a whole lot of lies about me. Speculations rule the papers. TV channels claim to have information about me from their sources. It's a big agenda that some people are pushing against me. I am being victimised."
Mallya said he left India due to a "personal visit with a friend" and appeared to shift the blame of the massive loan default to the banks. "There was a lookout notice issued against me last year. But I didn't 'escape'. Why am I being portrayed as a criminal now?" he said.
Mallya owes a consortium of 17 public sector banks an amount close to Rs 9,000 crore. The Supreme Court had issued a notice to him on a plea filed by the consortium, including State Bank of India, seeking to prevent him from leaving India and impounding his passport. Mallya fleeing off to London has put the Indian government in a new fix. Even though the Supreme Court's notice to Mallya does not have the power to bring him back, it certainly has a lot of persuasive charm.
The 2 March departure of Mallya has sparked uproar in Parliament and a firestorm in domestic media that pore over the lifestyle one of India's brashest entrepreneurs. Questions centre on how Mallya was allowed to leave even after creditors of his failed Kingfisher Airlines had appealed to the Supreme Court to ensure he stayed in the country.
"I did not flee from India and neither am I an absconder," 60-year-old Mallya said in a series of posts on Twitter on Friday. Mallya said in his posts that he would comply with domestic laws.
The editor of Times Now needs to be in prison clothes and eat prison food for libel, deceit, slander and absolutely sensational lies.

— Vijay Mallya (@TheVijayMallya) March 10, 2016
I am an international businessman. I travel to and from India frequently. I did not flee from India and neither am I an absconder. Rubbish.

— Vijay Mallya (@TheVijayMallya) March 10, 2016
As an Indian MP I fully respect and will comply with the law of the land. Our judicial system is sound and respected. But no trial by media.

— Vijay Mallya (@TheVijayMallya) March 10, 2016
Let media bosses not forget help, favours,accommodation that I have provided over several years which are documented. Now lies to gain TRP ?

— Vijay Mallya (@TheVijayMallya) March 10, 2016
News reports that I must declare my assets. Does that mean that Banks did not know my assets or look at my Parliamentary disclosures ?

— Vijay Mallya (@TheVijayMallya) March 11, 2016
Once a media witch hunt starts it escalates into a raging fire where truth and facts are burnt to ashes.

— Vijay Mallya (@TheVijayMallya) March 11, 2016
India's financial crime-fighting agency, the Enforcement Directorate, has summoned Mallya for questioning on 18 March, a senior agency official said later on Friday. A spokesman for Mallya's holding company, UB Group, declined to comment on the summons.
The self-styled "King of Good Times", who built his business around Kingfisher beer and co-owns a Formula 1 racing team, explained to his 5 million Twitter followers that he travels to and from India frequently, saying he was the target of "a raging fire" media witch hunt.
Mallya, also a member of parliament's upper house who was last seen in the chamber on 1 March, didn't disclose his current location in the social media posts. Two people familiar with his travel arrangements told Reuters Mallya flew first class to London on Jet Airways Flight 9W-122 the next day.
TV reporters said they had traced Mallya to the Hertfordshire village of Tewin, north of London, where he is known to locals. The businessman's luxury home, called "Ladywalk", cost 11.5 million pounds ($16.4 million) when bought in July 2015, property records show.
Security officials told Reuters that Mallya, a fixture in India's society press pages who sports a goatee, an ear stud and a ponytail, was the subject of a "lookout notice" - an official circular that triggers an alert if the target seeks to leave India but does not provide a legal basis to prevent departure.
No formal legal warrant was issued against him, even as creditors sought to step up efforts to recover the $1.4 billion owed by Kingfisher Airlines, which stopped flying in October 2012.
"What can we do? It was the banks' responsibility to file a criminal case against him," said a senior home ministry official who declined to be identified because he was not authorised to discuss the case publicly. "We had no legal basis to stop him."
Modi Skewered
Attorney general, representing more than a dozen creditors, told the Supreme Court only this Wednesday that the tycoon was no longer in the country - a week after Mallya left - leaving New Delhi red-faced over his departure.
Opposition politicians have skewered Prime Minister Narendra Modi for presiding over a situation where Mallya was allowed to leave the country, mocking Modi's election promise to bring back illicit "black money" stashed abroad.
The government has hit back, saying Mallya piled up his debts under the Congress administration ousted by Modi in the 2014 election.
Commentators say the high-profile case is symptomatic of weak management at India's public sector banks - Mallya's lead creditor is State Bank of India. While a bill to modernise India's bankruptcy laws is now before parliament, the outdated legislation that is currently in force leads debt litigation to drag on for years.
Finance Minister Arun Jaitley told parliament on Thursday that the government had instructed banks to go "all out" in their efforts to recover the money owed by Kingfisher, pointing to cases of "wilful default bordering on fraud".
Banks ramped up their campaign to retrieve funds after Mallya quit as chairman of spirits maker United Spirits, a unit of Diageo Plc, last month. As part of that settlement, Diageo will pay Mallya $75 million over five years.
With inputs from agencies
India
India's firecracker hub faces a slow but painful death due to the blanket ban on the sale of firecrackers in several states for the past couple of years
India
Studies have suggested that vaccines' protection gradually wanes over time. Millions of people in Britain are being offered booster shots, but critics say the program is moving too slowly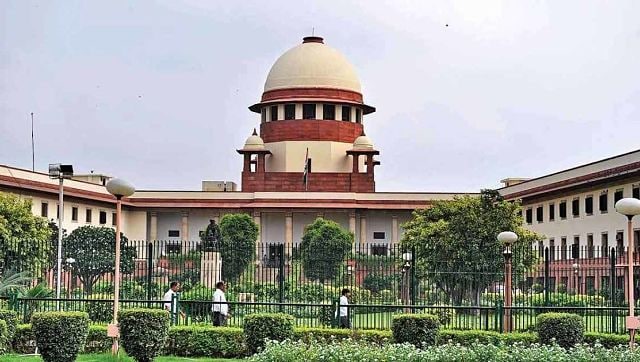 India
Dismissing an appeal challenging convictions in a murder case, the bench said the material on record establishes the fear created by the accused persons, and adequately explains the delay