Italy recalls ambassador to India over marines' row
The naval guards are lodged in the Central prison at Thiruvanathapuram for nearly three months.
New Delhi/Rome: Italy today recalled its ambassador to India after a charge sheet was filed against two Italian marines in the killing of two Indian fishermen off the Kerala coast three months back.
Official sources in New Delhi said that Italian envoy Giacomo Sanfelice di Monteforte has been called back by his government for "consultations".
The decision came on a day when Kerala police filed a charge sheet accusing the two Italians—Latore Massimiliano and Salvatore Girone—of murder before the Chief Judicial Magistrate in Kollam (Kerala).
The marines on board the Italian ship Enrica Lexie had allegedly shot dead two Indian fishermen—Valentine Jalastine and Ajesh Bi—on 15 February, apparently mistaking them for pirates.
In Rome, the Italian foreign ministry in a statement said, "In the light of the developments in the situation in Kerala and the charges against the two Italian servicemen, Latore Massimiliano and Salvatore Girone, the Italian ambassador to New Delhi, Giacomo Sanfelice has been recalled to Rome for consultations with the government."
Italy insists that since the incident occurred in international waters, the marines should be tried in Italian courts rather than Indian courts.
Sources stressed that to be more engaged is always helpful than withdrawing the diplomat from New Delhi. Italian deputy foreign minister Staffan De Mistura, currently in India, met the marines yesterday, expressed concern over the lengthy trial in India.
He described the killing of the fishermen as "accidental" and insisted that Indian courts did not have jurisdiction over the incident.
The naval guards, lodged in the Central prison at Thiruvanathapuram for nearly three months, are also facing charges under IPC sections 307 (attempt to murder), 427 (causing damage or loss) and 34 (acting in common intention).
The charge sheet, drawn up after three months of investigation, said the ship was sailing 20.5 nautical miles off the Indian coast when the marines fired at the fishermen from Kerala who were aboard the boat St Antony.
The charge sheet listed vital exhibits like Voyage Data Recorder (DR), six Beretta guns, two mini-light machine guns, 1690 bullets and the deck-log of the ship, both in Italian and English and GPS, seized from the vessel.
PTI
Find latest and upcoming tech gadgets online on Tech2 Gadgets. Get technology news, gadgets reviews & ratings. Popular gadgets including laptop, tablet and mobile specifications, features, prices, comparison.
Sports
Harry Maguire was sent off for England in the first half at Wembley for two clumsy yellow cards, and Christian Eriksen then converted a 35th-minute penalty on the occasion of his 100th cap to put the Danes ahead.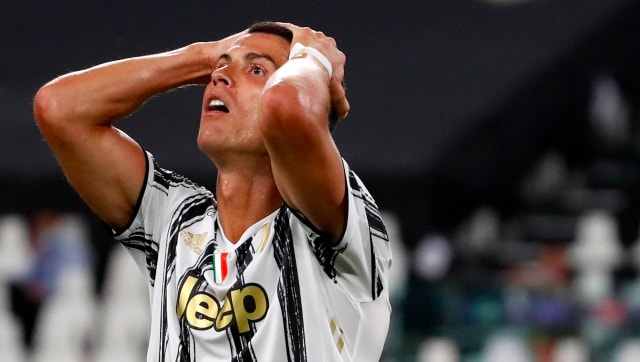 Sports
Ronaldo had been separated from the rest of the Portugal group after testing positive for COVID-19 on Monday. He was said to be asymptomatic and in good health condition.