'Ready to talk to Narendra Modi': Imran Khan says it's not in Pakistan's interest to allow its territory for terror
Addressing Indian journalists in Islamabad, Imran Khan said that people in Pakistan want peace with India and he will be happy to meet Narendra Modi and talk to him.
Pakistan prime minister Imran Khan on Thursday said he is ready to hold talks with Prime Minister Narendra Modi and that it is not in Islamabad's interest to allow its territory to be used for terror activities.
Imran, speaking to media in Islamabad, made these remarks when he was questioned about Hafiz Saeed, the mastermind of the attack on Mumbai, and the status of the 26/11 trial in Pakistan. Saaed is the chief of Jamatud Dawah and has a $10 million US bounty on him.
Imran was purportedly referring to India's stance that terrorism and talks cannot go together and Pakistan must take effective and credible action to stop providing shelter and support to cross border terrorism from territories under its control.
Imran, said the people of Pakistan want peace with India and would be happy to meet Modi. "The mindset of people here has changed," he added. "It is not in Pakistan's interest that our soil be used for terrorism against others. I can't be held responsible for the past, hold me to account if I break my promises," he further said.
When questioned on the lack of action from Pakistan against Saeed, Imran cited UN sanctions and added "there already has been a clampdown on him."
On the Kashmir issue, he said: "Kashmir is a solvable problem. But it should not be seen as a territorial issue with a military solution. We need imagination and a belief in peace."
When asked whether it is possible to resolve the Kashmir issue, the Pakistan prime minister said, "Nothing is impossible." However, he said the gesture for peace cannot be one-sided.
Iramn also said the Kartapur corridor is not a "desperate call for peace." He added that he is "open to making routes easier for Hindu pilgrims."
With inputs from PTI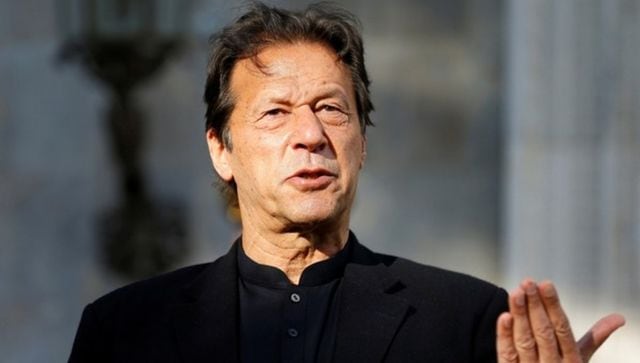 World
Khan's comments came weeks after Sharif's two-day visit to the UAE during which the Gulf emirate agreed to extend an existing loan of $2 billion and provide an additional loan of $1 billion to help cash-strapped Pakistan tackle its economic woes, including the fast depleting foreign exchange reserve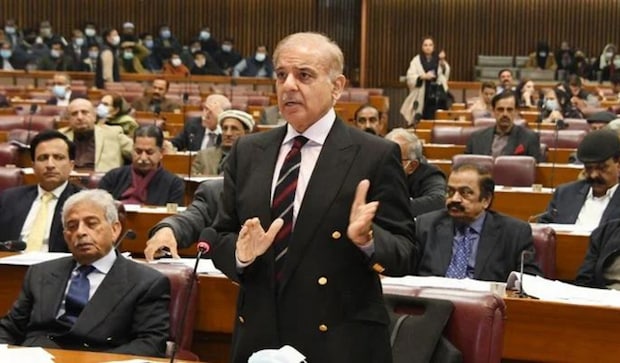 Politics
Shehbaz Sharif said that Pakistan has learned its lesson after several wars with India and stressed that now it wants peace with its neighbour
World
Chaudhry, a former federal minister for information and broadcasting, is facing sedition charges for publicly "threatening" the members of the Election Commission of Pakistan