It is for govt to take call on raising Balochistan issue in UN: Congress
The opposition also reminded Modi that diplomacy is 'no photo opportunity' and needed depth and seriousness when asked about Balochistan issue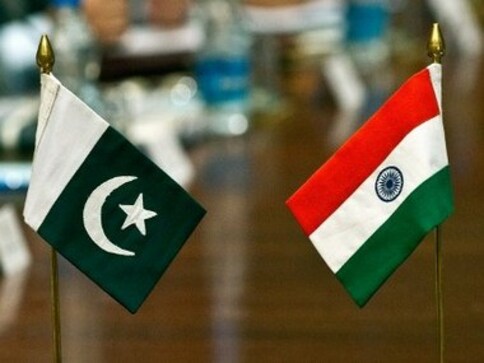 New Delhi: Congress on Friday said it was for the government to take a call on raising the issue of human rights violation in Balochistan in the United Nations even as Prime Minister Narendra Modi had mentioned it in his Independence Day address to target Pakistan.
At the same time, it reminded Modi that diplomacy is "no photo opportunity" and needed depth and seriousness. "It is for the government of the day to take a call. First the Prime Minister should explain whether he has a vision and a roadmap," the party's senior spokesman Anand Sharma told reporters when asked whether India should take the cause of Balochistan to the United Nations.
He said, "Diplomacy needs depth and seriousness. We remind the Prime Minister that it is not a photo opportunity... Chickens have come home to roost Pathankot, Gurdaspur."
Sharma said it was sad that Kashmir is seeing an escalation in the tense atmosphere. Congress and the UPA, including the then Prime Minister Manmohan Singh, had spoken on the issue of Balochistan in 2005, 2006 and in 2009, he said.
On Pakistan-occupied Kashmir (PoK), he said India has consistently taken the stand that PoK is illegally occupied.
"A resolution of Parliament is very clear. Even now both Houses have adopted resoloution," he said. Sharma also said that the stopover made by the Prime Minister in Lahore on 25 December last year was "not an impromptu visit".
"You don't buy gifts while flying from Kabul to Lahore. He was not given a ceremonial salute by the army and the air force...it was an insult inflicted on this great nation", he said.
Politics
Indira Gandhi imposed Emergency in India on the night of 25-26 June, after she lost a case in Allahabad High Court which declared her election null and void and disqualified her from contesting for six years
India
The prime minister's comments came in the backdrop of widespread protests against the Agnipath scheme, the new army recruitment initiative announced by the Centre
Politics
The prime minister said that as the Vice President, Naidu has "played a key role in raising the standards of Parliamentary proceedings and debates"