ISRO's World record bid: Plans to launch 83 satellites on single PSLV-XL rocket
Indian space agency Indian Space Research Organisation (ISRO) is aiming for a world record by putting into orbit 83 satellites — two Indian and 81 foreign — on a single rocket in early 2017
Chennai: Indian space agency Indian Space Research Organisation (ISRO) is aiming for a world record by putting into orbit 83 satellites — two Indian and 81 foreign — on a single rocket in early 2017, a top official of Antrix Corporation, the commercial arm of ISRO said.
He said the company's order book stands at Rs 500 crore while negotiations are on for launch order for another Rs 500 crore.
"During the first quarter of 2017 we plan to launch a single rocket carrying 83 satellites. Most foreign satellites are nano satellites," Rakesh Sasibhushan, Chairman-cum-Managing Director of Antrix Corporation told IANS.
He said all the 83 satellites will be put in a single orbit and hence there will not be any switching off and on of the rocket.
The major challenge for the proposed mission is to hold the rocket in the same orbit till all the satellites are ejected. He said ISRO will use its Polar Satellite Launch Vehicle XL (PSLV-XL) rocket variant for the record launch.
For ISRO, launch of multiple satellites at one go is not a new thing as it has done it several times in the past. According to Sasibhushan, the total payload/weight carried off into space by the PSLV-XL rocket will be around 1,600 kg.
Citing non-disclosure agreements, Sasibhushan declined to name the clients whose satellites ISRO will put into orbit. He said some satellites belong to clients whose satellites ISRO put into orbit in the past.
Meanwhile, ISRO is conducting high-altitude tests with its own cryogenic engine that is expected to power the heavier rocket Geosynchronous Satellite Launch Vehicle-Mk III (GSLV Mk III). The GSLV Mk III has a capacity to carry around four tonnes of load.
The rocket is scheduled to be flown in January 2017. The GSLV Mk III rocket is expected to save precious foreign exchange for India as it pays to launch heavier satellites through foreign space agencies.
In an interaction, ISRO Chairman AS Kiran Kumar said the agency is looking forward to develop four-tonne communication satellites that will give the same output as a six-tonner.
India
This will help Agnikul, based in IIT-Madras, to avail technical expertise of ISRO for testing and qualifying its space launch vehicle systems and subsystems.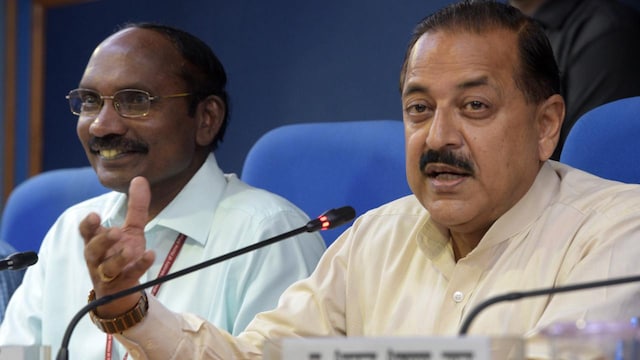 India
World today is enamoured of Chandrayaan, Mars mission and upcoming Gaganyan," the Minister added.
India
He said a brainstorming exercise by space scientists and government officials in 2015-16 helped them understand where space technology could be used.