Ishrat Jahan case: CBI says no evidence against Modi, sacks officer
The ongoing tussle between the CBI and the Intelligence Bureau in the Ishrat Jahan encounter case seems nowhere close to an end.
The ongoing tussle between the CBI and the Intelligence Bureau in the Ishrat Jahan encounter case seems nowhere close to an end.
On Thursday, Home Secretary RK Singh summoned both - CBI Director Ranjith Sinha and IB Chief Asif Ibrahim - where Sinha, according to a report in the Indian Express, said that there was enough evidence against IB Special Director Rajendra Kumar and he would be questioned as an accused on Tuesday, but he may not be arrested yet.
"We are proceedings against Kumar on strong evidence in our possession and as per law. We have enough evidence and that is the basis for us to summon him," Sinha told the Economic Times.
However, a report in the Times of India states that the CBI has also decided to "re-evaluate its evidence in the Ishrat Jahan encounter case".
Politically, with the BJP and Gujarat CM Narendra Modi alleging that the CBI was out to target them, a senior CBI official denied any such move and told The Economic Times that there was no intention to involve Gujarat Chief Minister Narendra Modi in to the case.
"We do not have anything against Modi yet in this case," the official said.
Meanwhile, an exclusive India Today report states that along with the Gujarat CM, BJP veteran LK Advani, VHP working President Praveen Togadia,  VHP Chief Ashok Singhal and now demised Shiv Sena Supremo Bal Thackeray.
Another significant development on Thursday was the CBI's decision to remove IPS Satish Verma from its probe team. Verma was a nominated to the Special Investigation Team by Ishrat's mother and his second extended term ends on Friday.
The Times of India report suggests that a decision in this regard was taken after a view that Verma was 'over zealous' in investigations against Kumar's role in the alleged fake encounter.
Meanwhile, CBI on Thursday filed a progress report on its probe in the 2004 fake encounter case and three others, the hearing of which is scheduled for Friday.
"As directed by the court during last hearing, investigating officer of CBI today filed the progress report of its probe in a sealed cover before Registrar (Judicial) Gujarat High Court," said advocate Yogesh Rawani, who is representing the central agency.
On 10 May, a division bench of Justices Jayant Patel and Abhilasha Kumari monitoring the investigation, after expressing satisfaction over the probe, had granted more time to the agency and asked it to submit a progress report by today and also fixed the hearing of the case for 14 June.
Since the last hearing, CBI has made significant progress in its investigations, having arrested suspended IPS officer and prime accused in Sohrabuddin fake encounter case DG Vanzara, who is now lodged in Sabarmati central jail under judicial custody in this case.
Besides, CBI summoned and grilled Special Director of Intelligence Bureau Rajendra Kumar in this case for the inputs generated about four "terrorists" entering the state to kill Gujarat Chief Minister Narendra Modi.
On 15 June, 2004 Mumbra (Mumbai) girl Ishrat along with Javed Shaikh alias Pranesh Pillai, mjadali Akbarali Rana and Zeeshan Johar were killed in an encounter near Ahmedabad.
Gujarat Police at that time had claimed, on the basis of IB inputs, that all four were terrorists who entered the city to kill Chief Minister Narendra Modi.
In a setback to another IPS officer and an accused in the case ADGP (Crime) P P Pandey, against whom an arrest warrant was issued on 2 May, Supreme Court rejected his plea to quash FIR against him and denied him any relief against his arrest.
Subsequently, CBI has filed an application before the special CBI court here to declare him an absconder and a 'proclaimed offender' under section 82 of Criminal Procedure Code(CrPC).
In this past month, since the last hearing in the High Court, five suspended IPS officers, namely, GL Singhal, Tarun Barot, JG Parmar, Bharat Patel and Anaju Chaudhary, all accused in the case, were granted bail as CBI failed to file charge sheet against them within 90 days of their arrest.
The agency also summoned and examined former DGP of the state KR Kaushik, who was Police Commissioner of the city when the encounter took place.
As per the FIR registered by Detection of Crime Branch (DCB) in 2004, on receiving intelligence inputs from Kaushik, which were passed on to the then Joint Commissioner of Police (DCB), Ahmedabad PP Pandey, they had cordoned off the city and upon arrival of the four they had intercepted them on the outskirts of the city where encounter took place.
CBI had also examined Special Public Prosecutor at City civil and sessions court Sudhir Brahmabhatt, who was then a public prosecutor.
It will also need to be seen tomorrow whether CBI is seeking further services of Gujarat IPS officer Satish Verma in this investigation or not. Verma on the instruction of the high court is assisting CBI in its investigations.
During the last hearing division bench, rejecting the strong opposition from the state government, had allowed the services of Verma to CBI till 14 June.
With agency inputs
Find latest and upcoming tech gadgets online on Tech2 Gadgets. Get technology news, gadgets reviews & ratings. Popular gadgets including laptop, tablet and mobile specifications, features, prices, comparison.
India
Instead of constructive criticism of a responsible Opposition, the Congress party has sided with and fanned the most radical elements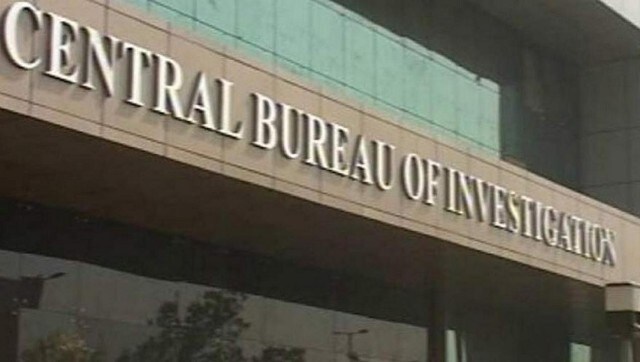 India
The Bihar government had referred the matter to the CBI even as the Mumbai Police is probing the main case related to alleged suicide by the actor
India
On Sunday, Prime Minister Narendra Modi, in his 67th Mann Ki Baat address, touched upon a wide variety of subjects ranging from Kargil Vijay Divas and COVID-19 to promoting the vocal for local initiative and offering commiserations and support to the flood victims in Assam and Bihar.