Is the Foreign Contribution Regulation Act a tool to curb dissent?
According to its latest annual report, the Ministry of Home Affairs (MHA), implementing agency of FCRA, has revoked the accounts of more than 4,000 NGOs due to procedural reasons.
Is blocking of foreign funding the government's way of curbing dissent by non-government organisations? Civil society groups are questioning the motives behind the Foreign Contribution Regulations Act (FCRA), the law governing foreign funding of nongovernmental organisations in India. They argue that the act's language and application make it easy for authorities to target organisations which are seen as a threat to political interests.
According to its latest annual report, the Ministry of Home Affairs (MHA), implementing agency of FCRA, has revoked the accounts of more than 4,000 NGOs due to procedural reasons. And more than a dozen organisations face similar fate. According to the government, they were found involved in activities which against the interest of the nation. However, there is no government data on NGOs that fall in the latter category.
In first week of May, INSAF (Indian Social Action Forum), a network of more than 700 grass-root NGOs, received a notification from the MHA. The Central government had frozen the FCRA account of the organisation, said the notification. As per the reason, the Central government claimed it possesses information which shows that acceptance of foreign contribution by INSAF was likely to prejudicially affect public interest. MHA, then, sent a questionnaire to the group with 31 queries regarding its bank transactions.
The NGO's office in South Delhi is a resource hub for grass-root organizations which oppose nuclear projects, genetically modified crops and atrocities on religious minorities, among other government actions.
Wifred D'costa, INSAF's general secretary said that while he could foresee government clampdown on his organisation, he did not think it would happen so soon. In February, 2013 soon after the prime minister criticised foreign funded NGOs for stalling Kudankulam nuclear power project, INSAF conducted a meeting in Delhi, condemning the statement. "Intelligence sleuths must have monitored our gathering. Soon after, they approached our network organisations and questioned them about our activities," said D'costa.
MHA estimates the total number of registered NGOs in India as over 20 lakh, as. More than 40,000 associations, around 2 per cent of the total, were registered under FCRA till financial year 2010- 2011.
With Rs 3260.22 crore donated to Indian NGOs in 2010- 2011, United States of America was the top donor country followed by United Kingdom and Germany. Top fifteen donor countries gave more than Rs 8,000 crore to Indian organisations.
"Of course, there is huge money involved and NGOs should be open to scrutiny. But scrutiny through an Act, interpretation of which, is left to the whims and fancies of authorities?" said Harsh Jailtli, chief executive officer at Delhi based Voluntary Action Network India, which works as a catalyst between Indian voluntary sector and state and central governments.
Since its formulation in the year 1976, FCRA barred foreign funding to NGOs indulging in political activities. "Being associated with an NGO, you cannot contest elections. That was the common understanding as the Act did not tell us what all constituted political activities," said Jaitli. When the definition became clear, in the third amendment to the Act, in 2010, it spelled trouble for the civil society. Any organisation which habitually engages itself in or employs common methods of political action like 'bandh' or 'hartaal' or 'rasta roko' or jail bharo, in support of public causes, can be declared an organisation of political nature, as per rule 3 of FCRA, 2010.
"Basically, no scope for dissent," said Jaitli.
More than a dozen organisations have been issued with notifications like the one sent to INSAF, confirmed Jaitli.
Widespread belief among the civil society is that the wording of the Act enables loose interpretation. What constitutes violation of FCRA according to one authority is not seen as violation by another.
"If FCRA is meant to deal with the anti-national and unlawful elements misusing the sector, then the focus should be on devising a proper mechanism to identify and curb such malpractices rather than penalising genuine organizations," noted Institute of Rural Management Anand's (IRMA) report on voluntary sector in India.
Under the Act, the government has to record in writing the grounds for canceling the account of an organisation. But there is not a single case when the reasons were conveyed to the NGO in question. "If the government is sincere about implementing the Act in spirit, it should tell us our activities which were in violation of FCRA," said Anil Chaudhury, former president, INSAF.
FCRA provisions also highlights the contrast between the ease with which foreign money is pumped into some of the biggest government projects in India and the bottlenecks involved in putting fraction of that amount in the voluntary sector which opposes some of these projects. "In the prevailing context of liberalisation and globalisation the process for foreign investment in India has been simplified. But the same spirit is not followed while dealing with voluntary sector organisation getting foreign funds," said IRMA report.
Mathew Cherian, chairman, Helpage India, was involved in drafting IRMA report. Revoking FCRA is the solution, he said. "Voluntary sector can be covered under money laundering Act and other taxation acts in the country. There exists Right to Information Act which I think should cover NGOs. What is the need of a separate law for the sector?" wondered Cherian.
For its part, INSAF challenged rule 3 of the Act (grounds for declaring an organization political) in Delhi High Court late 2011. After the appeal was dismissed, it moved the apex court following year. Supreme Court admitted the petition and issued notice to the Union Government of India. The government did not respond. After the MHA notification, INSAF filed an interim application seeking to squash the order and initiate inquiry into the matter. In the meanwhile, the group has started exploring options to raise funds domestically. "We are here in Delhi. We can sustain with domestic funds. But our network organisation based in various states which used to seek our resources, will feel the pinch," said Anil Chaudhary, former president of the organisation.
India
Frontline and healthcare workers were assigned additional duties to help manage the public health emergency. But while the number of tasks expected of ASHAs kept increasing, the protective gear dwindled
India
The Centre will take over from states, which were supposed to be carrying out about 25 percent of the country's vaccination work, and continue with its ongoing inoculation efforts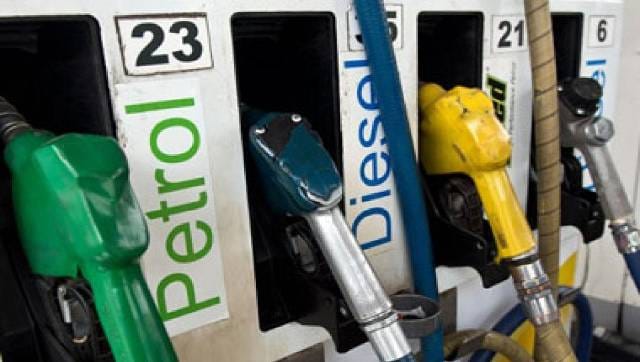 India
Ethanol is a biofuel, that is, a fuel produced by processing organic matter. The auto fuels we commonly use are mainly derived from the slow geological process of fossilisation, which is why they are also known as fossil fuels