Is Indian Air Force prepared to fight a two-front war, mount an effective defence?
IAF can defend India in a short and sudden two-front war against China and Pakistan. However, things will be uncertain if the war gets prolonged.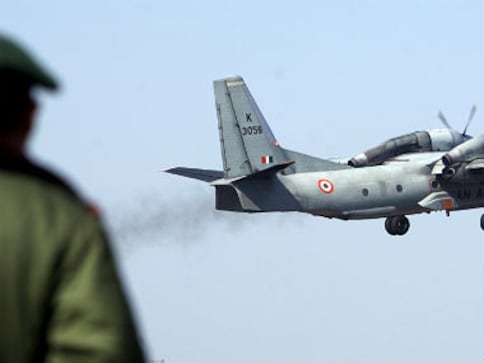 Last week, Air Chief Marshal BS Dhanoa sent a personal letter to nearly 12,000 officers of the Indian Air Force (IAF), asking them to be prepared for operations "at a very short notice". The 'personal' letter is believed to be the first of its kind written by an Indian air chief – though it is known that two army chiefs, Field Marshal KM Cariappa in May 1950 and General K Sundarji in February 1986, had sent similar letters to the Indian Army officers.
Of course, in his personal letter, the air chief has written on a plethora of issues, all intended to boost the morale of his officers, but the timing of his letter seems to be influenced by the deteriorating relations with Pakistan and heightening of insurgency in Jammu & Kashmir.
In fact, the air chief's letter assumes further significance amidst reports that India may be forced to fight a two-front war in the future, given China's increasing bellicosity. Reports suggest that faced with a two-front war scenario against Pakistan and China, the IAF will deploy its latest Rafale combat aircraft – 36 of them are to be procured from France – at Ambala in Haryana (keeping in mind Pakistan) and Hasimara in West Bengal (to meet the Chinese challenge).
It may be noted in this context that in January this year, Chief of Army Staff (COAS) General Bipin Rawat had said that the Indian Army was prepared to simultaneously fight a two-front war against Pakistan and China.
"As far as the armed forces are concerned, we are asked to be prepared for a two-front war and I think we are capable of carrying out our task in whatever manner that we may be asked to do so by the political hierarchy," Rawat said.
All these lead to three questions: Will there be a war? If there is a war, will it be a two-front war? And if it is a two-front war, how will India, particularly the IAF, perform?
In regard to the first question, the possibility of a war with Pakistan cannot be ruled out. Wars, in the ultimate analysis, are 'rational choices' by the States; this means that leaders of the States are rational, responsible and accountable when they go to war, whether in defence or offence. And, as long as wars are the rational choices, their likelihood is less.
But when a State does not have rational decision-makers, as seems to be the case with Pakistan (given the increasing religious radicalisation of its Army, which, in turn, has established its preponderance in the nation's decision-making), a war on India on the western front is always a distinct possibility.
In the event of a war with Pakistan, will China help Pakistan? Such a scenario is highly unlikely because of three reasons. First, unlike in Pakistan, Chinese leaders – though authoritarians – are reputed to be among the most rational actors. In order to make itself the world's most preeminent power, China needs to strengthen its economic might first, and that requires cooperation and economic interactions with the major powers of the world, including India.
India-China relations no longer centre on one or two issues, where New Delhi and Beijing have serious differences; their relationship needs to be seen holistically and here both converge on many global issues.
Secondly, China had belied similar apprehensions of siding with Pakistan during the India-Pakistan wars of 1965 and 1971, much to the disappointment of Islamabad. And those were the years when India-China relations were virtually non-existent (following the 1962 War). Compared to the situation prevailing then, India-China relations now are not only normal but also multipronged.
Thirdly, two-front wars have been almost a rarity in the recent history. One may argue that in this century, the United States has fought both in Afghanistan and Iraq simultaneously, but strictly speaking, both these countries were in the midst of civil wars and American intervention was meant to support one faction against the other; these cannot be called full-fledged wars against Afghanistan or Iraq.
And that brings us to the third question, of whether the Indian Air Force can fight a two-front war credibly. Here, the word 'winning' is avoided deliberately as modern wars are going to be non-nuclear, very short and intense; the world community at large will not allow a full-fledged war among the major powers to continue for months without risking a World War III.
That is why even the tiny Taiwan (which China describes as its renegade province) is not scared of China as it is confident that its military is strong enough to resist the Chinese forces for at least a week, during which time the world community will surely intervene to stop the war.
Against this backdrop, it may be highlighted here that in his letter last week to his officers, Dhanoa talked of preparing for operations "with our present holdings". What he implied was that India's present holdings may not be good enough, but still, we have to do our duty with what we have.
It is equally noteworthy that as the deputy air chief last year, Dhanoa had clearly admitted that the IAF did not have enough numbers in case a two-front war involving China and Pakistan broke out.
Almost half of the fighter planes currently in use by the IAF are set to be decommissioned over the next nine years. Presently, IAF has 35 active fighter squadrons against a government authorised strength of 42 Squadrons (going by IAF's estimate, India actually needs 45 squadrons), though, according to the latest Parliamentary Standing Committee report on Defence, the actual strength may be down to 25 squadrons.
As the Committee has pointed out, of the 25 active fighter squadrons, 14 are equipped with MiG-21s and MiG-27s, which will retire between 2015 and 2024. Thus, the strength will be reduced to just 11 squadrons by 2024.
The Committee is right to conclude that the widening gap occurs because the rate at which fighter aircraft are retiring after completion of their total technical life exceeds the rate at which their replacements are being inducted into the IAF.
The only saving grace, however, is that the IAF has contracted for 272 Su-30 MKI fighter aircraft to form 13 Squadrons and the delivery of these aircraft is likely to be completed by 2020. This means that the air Force will be able to add 13 squadrons in its kitty only by 2020.
Of course, there are additional plans for the series production of Light Combat Aircraft (LCA) Tejas, development of the fifth generation aircraft with Russia and acquiring of the Rafale. But, overall, the situation is far from satisfactory.
Roughly speaking, India may have a distinct advantage over Pakistan – our Army capability is around twice that of Pakistan, IAF is 1.6 times bigger and Indian Navy is around three times more capable – but when it comes to China, the situation is just the reverse. So, on paper, India fares poorly vis-a-vis the combined might of Pakistan and China until and unless we increase by at least 50 percent our capital-budgetary allocations for our armed forces.
However, all this is not to suggest that we will not be able to hold our ground in a "short" two-front war (as already explained, there will be a short war, if in case there is one).
Talking specifically of the IAF, we will have an initial advantage over even the Chinese as unlike ours,  their air force planes will be taking off from high altitude airfields and hence would carry less amount of ordinance and fuel payload (the Chinese do not have enough mid-air refuellers), affecting their performance.
Along with MiG-29s, Mirage-2000s (both versatile air fighters), C-17 Globemaster-III transport aircraft (manufactured by Boeing) and the Lockheed Martin-manufactured C-130J Super Hercules airlifters,  our air assets also include the Sukhoi Su-30MKI,  that has a range of 3,000 km on internal fuel and can carry out a 3.75 hour combat mission.
The Su-30s are extraordinary fighters with both range and speed – 2120 km/h – and can easily move between the Pakistan and China without undergoing any refueling and rearming; they can strike targets in Tibet as well as Pakistan.
India's double advantage over its adversaries is provided by the BrahMos cruise missiles, which have changed the nature of air power considerably. With a speed of Mach 2.8, that translates to 952 meters per second, these missiles make virtual radars of the enemies defunct in the sense that even if they are detected at a range of 30 kilometres, they will give the enemy less than 30 seconds before they are tracked, illuminated and shot down.
The result could be that the BrahMos missiles can cause incalculable damage to the enemy's defences, tanks, air bases, ships, and command and communication centres, a task which, earlier, was assigned to a fighter pilot with jet fighters. And, what is more important, the BrahMos missiles are produced in India itself, in a joint venture with Russia.
In conclusion, the IAF can defend the country in a short and sudden two-front war. However, things will be uncertain if the war gets prolonged.
Find latest and upcoming tech gadgets online on Tech2 Gadgets. Get technology news, gadgets reviews & ratings. Popular gadgets including laptop, tablet and mobile specifications, features, prices, comparison.
Lifestyle
'As I read Emily Ratajkowski's tale, I thought of many of the stories I had heard amongst the models I had interviewed that struck a similar chord,' writes Manjima Bhattacharjya in her monthly column, 'Curious Fashion'
India
Nearly 50,000 troops of the Indian Army are currently deployed in a high state of combat readiness in various mountainous locations in eastern Ladakh in sub-zero conditions as multiple rounds of talks between India and China have not yielded any concrete outcome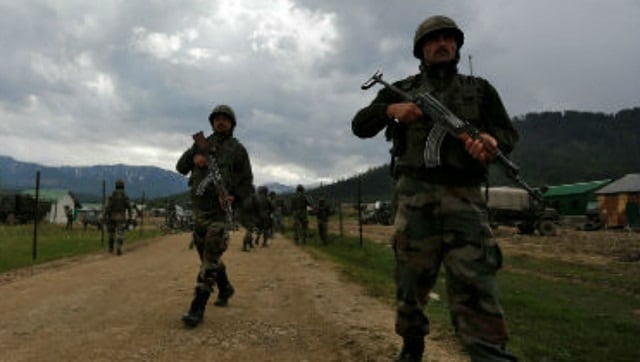 India
The latest ceasefire violation comes a day after an Indian Army personnel was killed and three others were injured in separate ceasefire violations by Pakistan in Rajouri and Poonch districts