IPS officer Sanjiv Bhatt sacked: Shame-then-frame trend part of Gujarat's vendetta politics?
Sanjay Bhai Joshi, Bharat Sinh Solanki and Sanjiv Bhatt should exchange notes on the art of giving a dog a bad name and hanging him.
Sanjay Bhai Joshi, Bharat Sinh Solanki and Sanjiv Bhatt should exchange notes on the art of giving a dog a bad name and hanging him. All three Gujaratis, by birth or karma, have had the unfortunate distinction of figuring in scandals that derailed their careers. They share a common past, common enemies and a common destiny perpetrated by sex CDs.
Bhatt's case is a shocking example of a state judging an officer on the basis of what he does outside the office, in his bedroom. The 1988 batch IPS officer, who was suspended in 2011 for being absent from duty, has been kicked out for, among other things, an alleged extra-marital affair.
Bhatt, like Joshi, has denied that he is the man in the CD. Though he has refused to challenge his termination arguing the futility of staying on when he is not wanted by the government, Bhatt claims somebody impersonated him in the sleaze video.
Since when has the private life of an officer become a valid entry in his CR? Amitabh Thakur, the UP-cadre IPS officer who was suspended recently after a taking on Mulayam Singh Yadav, claims Bhatt is a victim, not the offender.
"All that Rule 20 (applicable to conduct of officers like Bhatt) prohibits is public drinking, heavy use of drugs, being intoxicated in public...what a person does as regards having physical relationship with another is definitely his personal affair," Thakur has written in a letter to the Gujarat home secretary.
Bhatt is no saint, he has a controversial past and questionable credibility. Before he took on Narendra Modi in the aftermath of the Gujarat riots, Bhatt was a non-descript officer except with a few skeletons at his home. Later, when he fell out with 'family friend' Tushar Mehta, an additional advocate general of the Gujarat government, several sleazy stories about the reason for the animus surfaced.
Bhatt's testimony, that he was present at a meeting of police officials at Modi's residence where "he claims the then Gujarat CM asked cops to allow Hindus to vent their anger, is also disputed. Nobody has backed his assertion; he has himself failed to explain how he was present at the alleged meeting without being invited.
But, there is no gainsaying that Bhatt riled Modi, first with his campaign and then by propping up his wife as the Congress candidate from Maninagar against the then CM in the 2012 election.
By design or default, or because of sheer bad luck or karma, not many get away after taking on Modi in Gujarat.

Sex videos, by some weird coincidence, are always part of the plot. In 2005, Sanjay Joshi, Sangh's blue-eyed boy and Modi's rival, figured in a controversial CD. He was immediately removed from all posts in the BJP. The video was later revealed to be doctored; a police officer later testified that the CD was given to him by controversial police officer DG Vanzhara. But, by then, Joshi had fallen from his perch.
In December 2007, on the eve of Gujarat assembly elections, a CD featuring Gujarat Congress chief Bharat Sinh Solanki surfaced in Ahmedabad. The Congress claimed the CD was morphed and the party was ready for a CBI enquiry into the scandal. After the election, not much was heard of the CD.
On Wednesday, The New York Times, pointed out how the state is targeting another Modi critic, human rights activist Teesta Setalvad. 'The state filed an affidavit in India's Supreme Court accusing her and her husband, Javed Anand, of perpetrating a "colossal fraud"--to wit, raising $1.1 million in the "name of riot victims" only to siphon most of it to pay themselves exorbitant salaries and splurge on luxuries. The affidavit, while neglecting to mention that the Ford Foundation found no evidence of wrongdoing, dwelled at length on the couple's "conspicuous consumption," noting, for example, that they had eaten at a Subway, and, in boldface type, describing the purchase of sanitary napkins.'
And now, Bhatt is facing the heat of a 'sex scandal'. Could the shame-and-frame trend be part of Gujarat's vendetta politics; the defining feature of a revenge plot where the state first tarnishes the character of its opponents to strip them of public sympathy and then throws them at the ruthless investigating agencies?
Or, by some sheer coincidence, the state's enemies have perfected a formula to fall on their own to doom and humiliation?
Find latest and upcoming tech gadgets online on Tech2 Gadgets. Get technology news, gadgets reviews & ratings. Popular gadgets including laptop, tablet and mobile specifications, features, prices, comparison.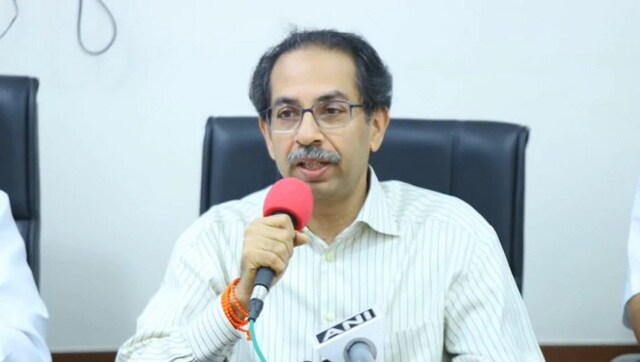 India
The CM made the remarks during Narendra Modi's video conference with chief ministers of the eight states with the highest number of COVID-19 cases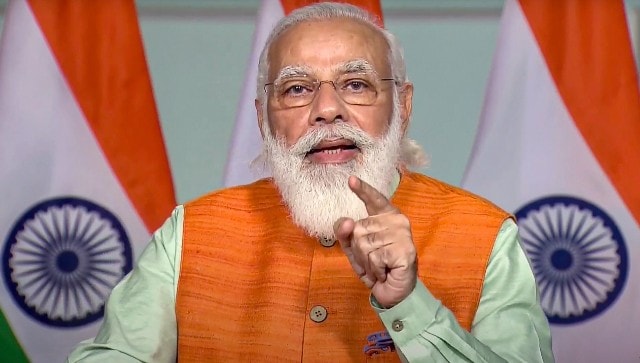 India
The total estimated cost of the projects is Rs 5,555.38 crore. The projects are planned to be completed in 24 months under the 'Jal Jeevan Mission' announced by the prime minister last year
India
In a clear swipe at China, Modi said without naming the country that entire world feels troubled by 'expansionist' forces