INX Media case: Supreme Court extends Karti Chidambaram's protection from ED arrest till 26 March
The Supreme Court on Thursday further extended interim protection to Karti Chidambaram in INX Media case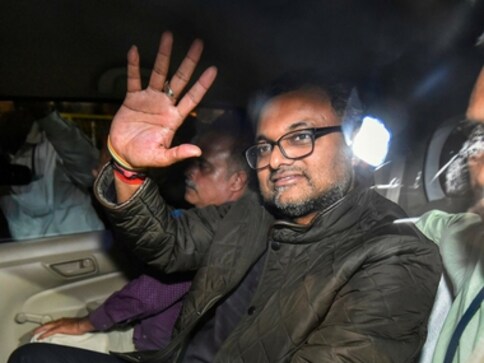 The Supreme Court on Thursday extended Karti Chidambaram's protection from arrest in the INX Media case till 26 March, according to media reports.
#INXMediaCase: Supreme Court transfers the ED case pending in Delhi High Court relating to adjudication of the probe agency's power to arrest under PMLA to SC, in connection with Karti Chidambaram's role.

— ANI (@ANI) March 15, 2018
According to ANI, the apex court has also ordered the transfer of Delhi HC case to itself to examine the validity of a Prevention of Money Laundering Law Act (PMLA) provision. The court will hear the matter on 26 March.
The Enforcement Directorate (ED) had challenged in the Supreme Court the Delhi High Court's 9 March order granting interim protection to Karti which had extended his interim protection till 20 March.
On Thursday, the Delhi High Court had further extended Karti's interim protection from 20 March to 22 March.
The date was extended after ED counsel Vinod Diwakar had said to the court that he has instructions from Additional Solicitor General (ASG) Tushar Mehta that the ASG has no objection if the date of hearing is changed to 22 March.
To this, the bench said, "Since no objection has been expressed by the ED for changing the dates, the petition is fixed for hearing on 22 March."
Karti is presently lodged in Tihar jail in connection with CBI's INX media corruption case relating to irregularities in the FIPB clearance given to the firm.
Karti was arrested from the Chennai Airport on 28 February upon his return from the United Kingdom, in connection with an FIR that was registered on 15 May last year.
The FIR alleged irregularities in the Foreign Investment Promotion Board (FIPB) clearance to INX Media for receiving overseas funds to the tune of Rs 305 crore in 2007 when his father was the Union finance minister.
With inputs from agencies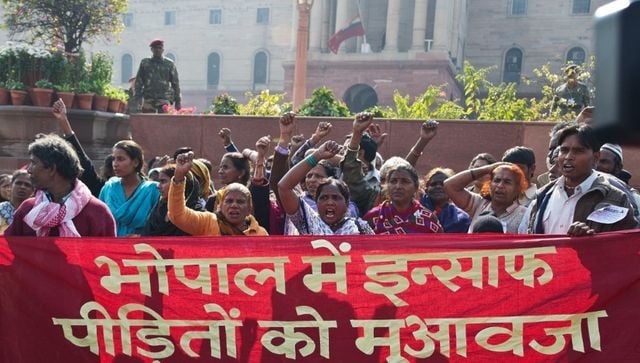 India
Rejecting the Indian government's curative petition that sought more funds for the victims of the 1984 Bhopal gas tragedy, the top court said it would open up Pandora's box. The American company, Union Carbide, responsible for the disaster had paid the survivors Rs 715 crore in damages in 1989
World
Pro-Khalistan supporters in the US threatened the Indian embassy and Indian Ambassador to the United States Taranjit Singh Sandhu during their protest on Saturday. They issued threats and made announcements that the 'hypocrisy' will come to an end
India
A bench of Chief Justice DY Chandrachud and justices PS Narasimha and JB Pardiwala assured Bano, represented through her lawyer Shobha Gupta, that the new bench will be formed