Intolerance 2.0: What Shabana Azmi's tirade reveals about the new strategy of 'liberals'
MNS chief Raj Thackeray's bullying ways have given a section of our 'liberals', who still have immense difficulty in accepting Narendra Modi as India's Prime Minister, one more chance to bare their fangs.
The Ae Dil Hai Mushkil kerfuffle and the positioning of narratives around it remind me of a joke we frequently ran into while attending exams as badly unprepared students. It talked of an unfortunate learner who went into the exam hall expecting an essay on 'funeral pyre' but found one on 'cows' instead. Not to be outdone, the plucky student introduced in his essay a cow which had died and upon its death was taken to a burning ghat. The rest fell into place.
MNS chief Raj Thackeray's bullying ways have given a section of our 'liberals', who still have immense difficulty in accepting Narendra Modi as India's Prime Minister, one more chance to bare their fangs. The unfolding of events since Karan Johar posted a video message leave no space for doubt that we are witnessing a revival of the phony 'intolerance' debate. And Intolerance 2.0 is being spearheaded by the same set of 'intellectuals', the tiny yet powerful elite whose sway over the narrative is matched only by its savage intolerance and callous disregard for facts.
As always, the narrative is being spun through a clever conflation of facts and myths. The springboard is a regional party's thuggish exploitation of the nationalism debate to haul itself out of obscurity. This isn't the first time MNS has indulged in hafta politics nor will it be the last. Opportunism is the hallmark of politicians and the Indians do it perhaps with less finesse than others.
We have seen how Bihar Chief Minister Nitish Kumar or Bengal's ruling party the TMC have tried to stonewall Muslim women's call for gender justice by conflating the triple talaq debate with common civil code to trigger alarmism among the Muslim community. We have seen how Congress vice-president rush to the JNU to show solidarity with subversive sloganeering. We have seen how anti-corruption crusader Arvind Kejriwal hug Lalu Prasad Yadav on stage.
Raj Thackeray's attempt to extort moviemakers or narrow down the definition of patriotism to the extent that it could be used as a beating stick is an abominable act that should be condemned in the strictest of terms. But to conflate MNS chief's narrow hooliganism with the larger debate around nationalism and to assign conspiratorial motives to the government to build the familiar narrative of intolerance requires a special type of skill.
Noted economist and author Sanjeev Sanyal, in his column for Project Syndicate (Taming India's Elite), writes: "India has a population of 1.2 billion people, but it has long been dominated by a tiny elite: a couple of hundred extended families, totaling perhaps 4,000-5,000 people. Many countries have powerful elites with outsize influence, but in India, dynastic elites control the top echelons in every sphere of public life: politics, business, the media, and even Bollywood.
"Many of these dynasties have roots that stretch back to the colonial era, implying at least seven decades of dominance. Every point of leverage – from government contracts and industrial licenses to national awards – is used to maintain this ecosystem of power."
Bollywood actor Shabana Azmi, who had earlier called the award wapsi campaign (spearheaded by Jawaharlal Nehru's niece, 88-year-old writer Nayantara Sahgal) a "symbolic gesture against rising intolerance", has now accused Maharashtra Chief Minister Devendra Fadnavis of colluding with Raj Thackeray and "buying patriotism for Rs 5 crore."
What a sorry state of affairs!CM brokers deal n buys patriotism for 5 crores!After Home minister had promised peaceful passage 4 #ADHM

— Azmi Shabana (@AzmiShabana) October 23, 2016
In an interview with NDTV's Barkha Dutt, the noted actor slammed the role of RSS, brought sensational charges of backroom dealing between MNS chief Thackeray and Maharashtra CM Fadnavis and saw signs of a terrifying new reality against which she urged the 'silent majority' to raise its voice or be a frog in boiling water.
Azmi is more than entitled to her views and right to dissent. But as a responsible public figure, one expects her arguments to be based on facts. Many of the theories she propounds during the interview, however, flies in the face of facts as we shall presently examine.
To a question on whether the film industry failed to rise against a bully, Azmi said: "A lot of money goes into the making of a film. When a person is taking a stand against the establishment, he is putting at risk all the various people involved with him into the making of the film… It's about a lack of confidence that we have in our law enforcing agencies."
Now let's see the whether the government, both at the Centre and the state, were guilty of abdicating their responsibilities. In an unusual move, not only did the Union Home Minister Rajnath Singh meet the Producers Guild and assured safe passage for Johar's ADHM, CM Fadnavis cracked the whip and arrested 12 MNS members who were sent to judicial custody until 4 November.
Azmi, however, saw it as Sangh Parivar's penchant for doublespeak and went on to bring charges of political collusion between Fadnavis and Thackeray "because everybody gains from this."
"The fact is that there have been instances in the past where there have been political parties and goons who have said that we will not a film to be released and they have been firmly put in their place which is exactly what should have happened."
It stretches credulity that Azmi is unaware of how MNS had targeted Bollywood in the past and how those instances were eventually settled.
She may recall that in 2008-09, when the Congress was in power in Maharashtra, MNS "banned" all forthcoming films of Amitabh Bachchan and his family members to ostensibly protest against Jaya Bachchan's "anti-Marathi' utterances at a film function. The party threatened to create mayhem unless Jaya tendered "unconditional apology".
As Reuters reported on 11 September 2008, posters of Amitabh's film The Last Lear were ripped off and a theatre screening the film vandalised, forcing its producers to call off the premiere. Thackeray called off his boycott only after Amitabh tendered multiple apologies through his blog and at a news conference. Does this sound as if Congress government "put Raj firmly in place"?
Then in 2009, once again under Congress ruling, MNS workers protested outside theatres in Maharashtra, demanding that 'Bombay' be renamed 'Mumbai' in Karan Johar's Wake Up Sid. Johar eventually apologised for the "mistake" and agreed to bring back the film reels and re-dub Bombay to Mumbai.
So will Azmi bring charges of collusion against MNS and Congress? Where there any backroom deals under way then?
It is nobody's case that a ruffian can hold a state machinery to ransom. But Azmi would know that just she has every right to dissent against the government, political parties, too, have the right to stage protests. It isn't as if the state was watching in rapt admiration when Thackeray unleashed his goons. So the basis on which she fields a theory of "collusion" isn't clear.
Azmi then launched an elaborate tirade against banning of Pakistani artists.
"By banning film actors from Pakistan is the Kashmir problem going to be solved? Is any problem going to be solved at all?"
Once again, it isn't clear what she meant because the Centre, through foreign secretary S Jaishankar, has made it clear that people-to-people connect will continue and the home ministry has said India has no problems in issuing visas to Pakistani artists.
So whom was Azmi venting her frustration at?
On why Karan Johar did meet the MNS when the CM had promised security, Azmi floated another theory but in doing so, based it on a giant leap of faith.
"I do not think it is simple as it looks. Karan would have been very reassured after the HM assured safe passage. Something else has transpired which we have not been able to see. And it is on the basis of that that Karan had to approach the CM. Isn't that apparent?"
During a meeting with a few journalists following the controversy, Fadnavis clarified that Guild "did not want to meet Thackeray at his residence and asked if I would hold the meeting here. Since I was keen on a resolution of the issue, I agreed."
He further said: "The Guild approached me to discuss the problem with MNS. At the meeting, I made it very clear that the government will not compromise on law and order. I cited the fact that my police force had cracked the whip against 12 MNS activists and would do the same if they took the law in their hands."
To this, Azmi said: "Ha ha ha ha. How innocent! I don't buy that for a second."
On the interviewer's prompt that Fadnavis said it was Johar who volunteered for the donation, not Raj Thackeray, Azmi said: "I don't believe it. I don't believe it at all. I think to even ask of such a thing is very insulting to the army. And I am very proud of the army."
It is absolutely fantastic the way she shows absolute certainty in her arguments that stretch all boundaries of imagination. She appears dismissive of facts and spins elaborate conspiracy theories with the deftness of a Ludhianvi Shayari.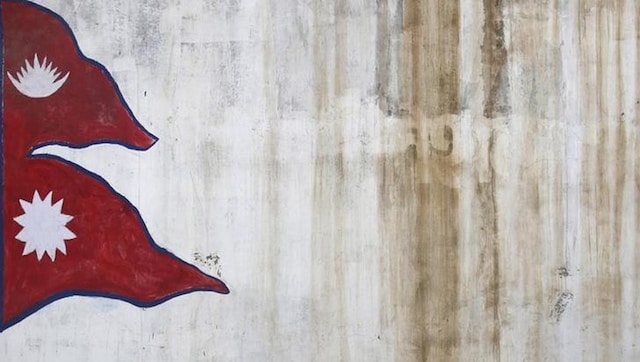 World
Budget Holiday means the Government of Nepal is unable to spend from the State treasury. This is probably the first time in Nepal that government expenditures are likely to be suspended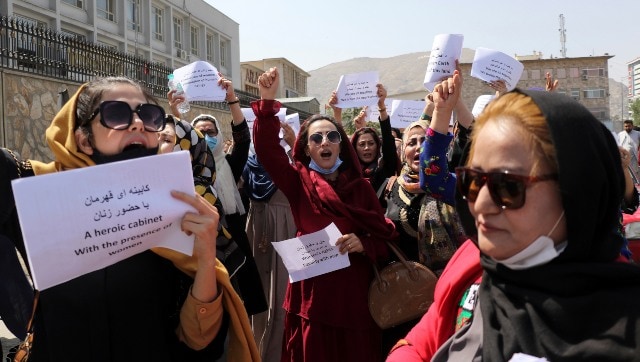 World
Recent controversial comments by Taliban leaders, like that of Hashimi, have exposed the Taliban's true nature as it ignores women, who make up half of the population of the war-torn country
India
CPEC is a part of China's most ambitious project 'Belt and Road Initiative', aimed at renewing the country's historic trade routes in the coastal countries of South-East Asia