International Women's Day 2017: Meet Kalavathy Sridharan, a successful Dalit entrepreneur in Tamil Nadu
In the run up to International Women's Day on 8 March, read about Kalavathy Sridharan, a young dalit entrepreneur from Chennai
Editor's Note: In the run up to International Women's Day on 8 March, we profile little known women in South India who have fought against all odds in their local communities to bring forth change and transformation. While some of these women stand out as shining examples of the power of determination, there are others who must battle misogyny and harassment. With this series, we highlight not just the trials and tribulations faced by women in all walks of life, but also how individual women are triumphing against caste, patriarchy and discrimination. In part nine of the series read about Kalavathy Sridharan, a young dalit entrepreneur from Chennai. 
For 39-year-old Kalavathy Sridharan, the journey from being a young Dalit girl in Kumbakonam to an entrepreneur in Chennai, employing over 100 people, has not been easy. Even today she continues to face some amount of discrimination based on her caste and her gender, but she refuses to back down without a fight.
Kalavathy is the youngest of six children, and grew up in Kumbakonam, Tamil Nadu, where her father was a postman. Growing up as a Dalit in a small town has its share of problems, she says. "Often the neighbours would openly curse our family, and we have faced our share of hostility," she says.
"My father was a postman, and initially money was tight. By the time I got to college, my brother was able to add to the family income, so money was not as much of a problem," she says. While the rest of her family studied 'professional' courses, including engineering and B.Ed, Kalavathy's family decided that she should do something different, and she enrolled in the Avinashilingam College in Coimbatore to study Home Science and Fashion Designing.
"I never had a real passion for clothing and fashion until I joined college, but something clicked when I was studying," she explains. When she finished college, she immediately got married and had two children. "I was almost convinced I would be a housewife, but then I enrolled in a course at the National Institute of Fashion Technology, that was when I truly explored my love for clothing," Kalavathy says.
Getting her masters' degree proved to be more difficult than she anticipated — with two young children at home, who barely saw their mother. "I found it very difficult to leave my daughters at home, but it had to be done. When I started working after college, I would often spend 10 to 15 hours a day at work and my children would call me 'Sunday Mummy'," she explains.
After rapidly climbing from a trainee position to that of a factory manager within a year, Kalavathy says that she realised that she excelled at managing a team of people, and that was when the idea of starting her own company began to take shape. After six years of working in the industry, she finally took a leap of faith. She quit her job at PS Apparels in 2008, and in January 2009 she started Shree Apparels with her first manufacturing unit in Guduvanchery.
Now, eight years later, she is on the verge of starting her second manufacturing unit in Perambalur with funding from Tata Capital. Kalavathy tries to provide employment for women, especially Dalit women, in her unit. "In my second manufacturing unit in Perambalur, 100 percent of my staff is Dalit, and a majority are women. I am finding a way to give back to my community," she says.
As a Dalit woman industrialist, there are a number of hurdles that one faces. "Often, we are not taken seriously, especially when we apply for loans. That is where an organisation like the Dalit Indian Chamber of Commerce and Industry (DICCI) has come to my help," she says. She cites an example of the procurement rules put in place by the Government of India. "The rules say that 20 percent of the procurement needs to be from medium and small scale industries, and of that 20 percent, 4 percent comes under the SC/ST quota. This rule is often ignored," she says.
Organisations like DICCI have been working to fight this discrimination, and they are now starting to see a difference, she says. "This will help pave the way for more Dalit women entrepreneurs," she says. Now Kalavathy is even planning to start a training program to help women become managers. "We only require that the trainees commit to stay with us for at least two years," she said.
In the past three years, there has been an increase in the number of Dalit women entrepreneurs, but very few people hear of them, Dinesh Shankar, Senior Vice President, DICCI, says. "Of the 500 odd members of DICCI, there are only 20-25 women. This number may be increasing, but there is still a long way to go," he says. It takes women like Kalavathy, who have broken through the shackles, to inspire others to enter entrepreneurship, he says.
The authors tweets @Kavita_Kishore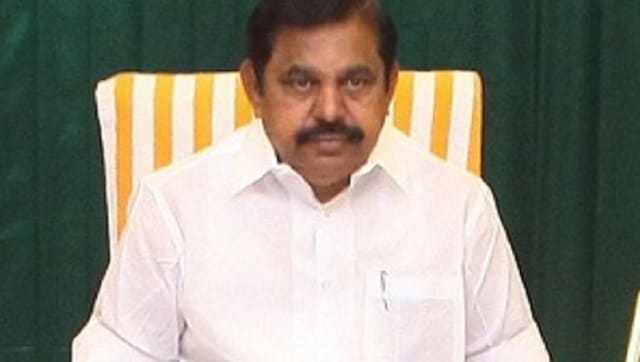 Politics
Palaniswami polled 1,63,154 votes while his closest rival DMK's T Sampathkumar secured 69,352 votes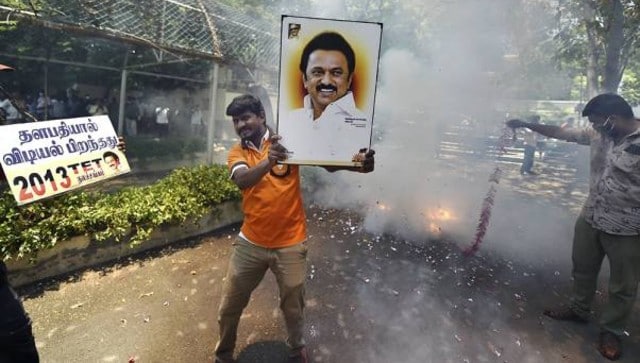 Politics
Tamil Nadu Election 2021 Full List of Winning Candidates Constituency Wise: DMK chief MK Stalin was ahead in Kolathur constituency by 42,687 votes while his son Udhayanidhi Stalin won Chepauk-Triplicane by 69,355 votes. In Coimbatore South, BJP's Vanathi Srinivasan defeated Makkal Needhi Maiam chief Kamal Haasan by 1,728 votes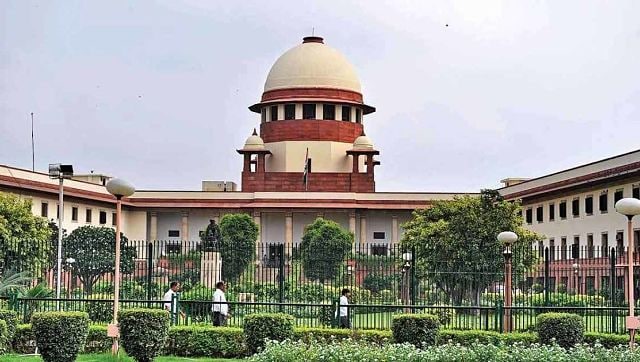 India
The apex court made it clear that Vedanta shall not be allowed to enter and operate its copper smelting plant under the garb of this order and the permission to run the oxygen plant would not create any equity in the company's favour