International Women's Day 2017: How women with disabilities are fighting to be accepted
Anita Ravindra, a Mysore school teacher with multiple disabilities faced sexual harassment and discrimination at the hands of two male colleagues and the school principal for three years before she decided to file a complaint.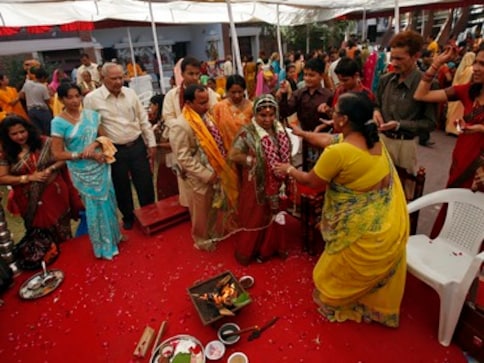 Anita Ravindra, a Mysore school teacher with multiple disabilities faced sexual harassment and discrimination at the hands of two male colleagues and the school principal for three years before she decided to file a complaint.
To her dismay, no action was taken despite Ravindra complaining to authorities such as: Sexual Harassment Complaints Committee, Women & Child Welfare Commission, Chairperson of the Women's Cell in her school, State Commissioner for Persons with Disabilities, Karnataka and the National Council of Educational Research and Training.
"The High Court of Karnataka ordered the committee to consider the complaint of Mrs. Anita.", said Jayna Kothari, a Disability Rights lawyer who fought her case.
This case highlights the need to educate stakeholders across education institutes and committees and employers in both the public & private sector about women with disabilities being particularly vulnerable to violence.
Jolly Mohan, a woman living with paraplegia who works as an analyst for Bank of America in Gurgaon says that despite MNCs evolving their hiring policies to include people with disabilities, the stigma still runs deep.
Although she is able to access infrastructure at work, she still finds that career progression and promotions are not at par with her able-bodied counterparts.
When it comes to dating, relationships and marriage, the families of the women with disabilities often take unwarranted decisions about her life and her body, which are often looked at as something that they need to be ashamed of and apologetic for.
Irrespective of what the condition at hand manifests as, women with disabilities are assumed to be 'asexual'; an assumption which represses their sexual identity or are portrayed as having uncontrollable sexual urges that portray them as being completely unaware.
"As women with disabilities, we are expected to "settle" for anybody who chooses to marry us. I had met a lot of able-bodied men, before I decided to marry my husband, who happens to have visual impairment. His disability was not the reason for me to marry him. I just wanted to be with someone who accepted me for who I am and he did," said Jolly, who married two years ago.
The internet has been instrumental for many women living in smaller towns who do not enjoy the same privileges as those living in metropolitan cities.
"Opportunities to meet and socialise with other women with disabilities and groups are rare in Palakkad. I've mentored other men and women with spinal cord injuries from my own experience over Skype", said Sudha, a woman living with spinal cord injury in Kerala.
She also believes that since she works remotely and "online", she does not face discrimination at the workplace but when it comes to something as simple as taking her car out at night along with the driver, as a woman with a disability she needs to think twice about her safety.
"With an open heart, grudgingly or tokenistically, women with disabilities are slowly being accepted, recognised and heard. Also, representation in mainstream media in the form of cinema, such as Margarita With A Straw pushes the discourse to a whole new level. As a next step, there is a need to train existing organisations working on gender rights and sexuality on adding the 'disability' element to their programs. Amplifying voices of women with disabilities is key", said Nidhi Goyal, Program Director at Sexuality & Disability. Nidhi is also a stand-up comedian and has performed in Mumbai and for international audiences as part of the show 'Sex & Sexability' - India's first stand up comedy show that exclusively tackles stigma of disability and sexuality curated by the social enterprise - CraYon Impact.
After decades of hard work and lobbying by the disability rights movement in India, The Rights of Persons with Disabilities Bill was passed in December 2016. "While there is no separate chapter in the Act and there is still room for it to focus on protection of children and women with disabilities, it is still progressive and a great milestone. There are special provisions for them across some chapters", said Kothari.
"Back then the 'gender' concept was absent from the disability discourse. Now that we talk about it, so many laws and policies in India have started to include the issue. That's a big win", says Shampa Sengupta, an executive member of the National Platform for Rights of Disabled, who has been working on the issue for the past 25 years.
Shampa also acknowledges that access to legal aid is, in particular, a challenge to women with disabilities in both urban and rural areas, especially those from poor socio-economic backgrounds. She concludes that "the disability movement is very elitist today. We need to reach out to the grassroots and bring voices of the poor disabled in our advocacy work".
Although they have been excluded from both the women's movement and the disability movement in the past, women with disabilities have struggled to have their voices heard but they still recognise that collaboration is key.
Janet Price, a disability rights activist summarises this beautifully by saying, "I think the most effective movements are those that acknowledge and encourage diversity and celebrate difference and are yet able to work together towards one particular goal".