India's Water Man Rajendra Singh wins prestigious 2015 Stockholm Water Prize
The 2015 Stockholm Water Prize Laureate has been awarded to India's Rajendra Singh for his innovative water restoration efforts and consistent attempts to improve the country's water security in villages.
The 2015 Stockholm Water Prize Laureate has been awarded to India's Rajendra Singh for his innovative water restoration efforts and consistent attempts to improve the country's water security in villages.
Better known as the Water Man of India, Singh, who is based in Rajasthan, has dedicated himself to defeating drought and empowering communities in that arid state. He has been working in close cooperation with local residents, and has revived several rivers, bringing hope to a thousand villages and countless people.
Reacting to the announcement, Singh said: "this is very encouraging, energizing and inspiring news. Through the Indian wisdom of rainwater harvesting, we have made helpless, abandoned, destitute and impoverished villages prosperous and healthy again."
In about 20 years since Singh has begun working in the region, 8,600 johads (rain water storage tanks) and other structures to collect water have been built. Water had been brought back to around 1,000 villages across the state, the organisation claimed.
Singh has earlier been awarded the Ramon Magsaysay Award for community leadership in 2001 and currently runs an NGO called 'Tarun Bharat Sangh' which is based in Kishori-Bhikampura near Sariska Tiger Reserve. In 2008, The Guardian listed him as one of its "50 people who could save the planet".
In 2012, Singh quit the National Ganga River Basin Authority claiming that government had no interest in reviving the river and calling the committee was a 'toothless one'. "In three years of the NGRBA's existence, we have only had two meetings," Singh told reporters when asked why he had quit the body.
When the BJP government took charge in mid-2014 and Prime Minister Narendra Modi promised to revive the Ganga with his 'Mujhe Ma Ganga ne bulaya hai' slogan, Singh appealed to the government to save the interlinking rivers inorder to revive India's lost glory: "There are 115 small rivers that connect with the Ganga basin. We rejuvenated seven small rivers in the comparatively drier parts of Rajasthan. The government should focus on restoring the ecological flow of the remaining 108," adding that while 68 dams are proposed to be built on Ganga, "it doesn't mean that you deconstruct the old dams. The ecological flow has to be restored."
In his citiation, the Stockholm Water Prize Committee said the water problems of today cannot be solved by science or technology alone. "They are instead human problems of governance, policy, leadership, and social resilience. Rajendra Singh's life work has been in building social capacity to solve local water problems through participatory action, empowerment of women, linking indigenous know-how with modern scientific and technical approaches and upending traditional patterns of development, resource use, and social norms."
Initially founded by the Stockholm Water Foundation to encourage research and development of the world's water environment, the Stockholm Water Prize is additionally supported by the Royal Swedish Academy of Sciences, International Water Association, Water Environment Federation and the City of Stockholm.
Since 1991, the has been recognising outstanding achievements in water related activities. Among its earlier winners have been Dr Bindeshwar Pathak, founder of Sulabh International, Water Aid, Centre for Science and Environment and Dr Madhav Chitale who has been championing the cause of water conservation in Southeast Asia.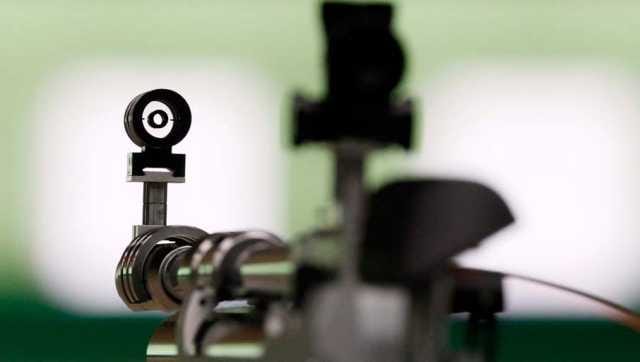 Sports
A 15-member Olympic-bound Indian team will leave for Zagreb, Croatia on 11 May in a chartered flight to participate in the European Championship in Osijek from 20 May to 6 June.
World
As per the World Health Organisation (WHO), the aim of this day is to 'bring people together' in support of hand hygiene improvement across the world
Sports
FIFA cited "current disruption caused by the COVID-19 pandemic" for the decision, which was taken along with the Confederation of African Football (CAF).