India's strategic partnership with Russia will strengthen, says Narendra Modi ahead of his meet with Vladimir Putin
Narendra Modi said that his talks with Vladimir Putin will strengthen the special and privileged strategic partnership between the two countries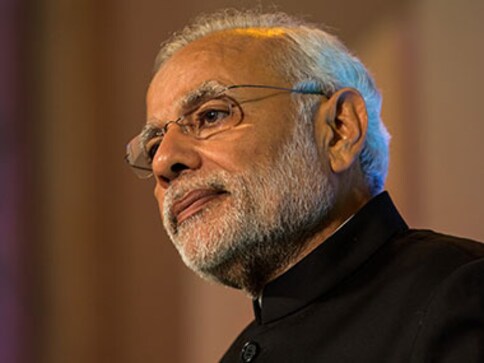 New Delhi: Prime Minister Narendra Modi on Sunday said that his talks with Russian president Vladimir Putin will strengthen the special and privileged strategic partnership between the two countries.
"Greetings to the friendly people of Russia. I look forward to my visit to Sochi tomorrow (Monday) and my meeting with President Putin. It is always a pleasure to meet him," Modi said prior to his visit to Russia.
"I am confident the talks with President Putin will further strengthen the Special and Privileged Strategic Partnership between India and Russia," Modi said.
Modi is travelling to Russia at Putin's invitation for an informal summit in Sochi, the government has said.
The informal summit was in keeping with the tradition of regular consultations between India and Russia at the highest level.
Modi's visit to Russia will be an important occasion for him and Putin to exchange views on international matters in a broad and long-term perspective in order to further strengthen the special and privileged strategic partnership.
Both leaders will discuss their respective national developmental priorities and bilateral matters.
Politics
Xi's visit to Moscow came days after China clinched a Saudi-Iran deal, regarded as a diplomatic coup, to end the hostilities between the two countries and restore diplomatic ties. The deal was regarded as a major achievement for China in expanding its global outreach and countering US influence
Politics
The comments from Nikolai Patrushev, the influential secretary of Russia's Security Council, are the latest from a senior Russian official to raise the spectre of a nuclear showdown between the world's two largest nuclear powers
World
The current Beijing-Moscow partnership dates to the 1990s, when they set aside border disputes and other strains that led to the 1961 Sino-Soviet split, forging a post-Cold War diplomatic front to push back against Washington.