India's Saarc Summit snub: Gloomy future for grouping after Modi nixes Islamabad visit
Prime Minister Narendra Modi's decision to pull out of the South Asian Association for Regional Cooperation (Saarc) summit in Islamabad in November marks his latest move to diplomatically isolate Pakistan in the aftermath of Uri.
Prime Minister Narendra Modi's decision to pull out of the South Asian Association for Regional Cooperation (Saarc) summit in Islamabad in November marks his latest move to diplomatically isolate Pakistan in the aftermath of Uri. Firstpost was the first to report that Modi would not be travelling to Pakistan in an exclusive piece by Sunil Raman on 19 September.
By and large, India's absence at Islamabad would effectively reduce the 19th Saarc summit as a boring tea party hosted by Pakistan Prime Minister Nawaz Sharif for three countries — Maldives, Sri Lanka and Nepal. Bangladesh, Afganisthan and Bhutan too have chosen not to participate in the summit.
Without India, Saarc meet is a non-event in all sense. India constitutes more than two third of the Saarc region economically and geographically and it is the only country, which shares borders with all other member countries. Modi's absence at the summit, if it happens, will thus not go unnoticed. And particularly so, given the reason India has offered to Saarc Chair Nepal for not attending the meet: "The increasing cross border attacks in the region and growing interference in the internal affairs of member states by one country."
Broadly looking at it, this is the fourth major diplomatic offensive India has put up against Pakistan in the aftermath of the Uri terror attacks which killed 18 Indian Army soldiers on 18 September.  The other three steps India has taken towards isolating Pakistan are — a re-look at the Indus Waters Treaty, reviewing Pakistan's Most Favoured Nation (MFN) status and launching a severe attack against Pakistan in the United Nations.
Saarc's future
Beyond the diplomatic offensive, if India ends up giving the summit a miss, it will also raise question on Saarc's future. It is unlikely that India and Pakistan will have an understanding in the foreseeable future as long as Pakistan lives in constant denial of the existence of terror elements on its soil which are targetting India. If this stand off continues, the next big question is what will happen to the regional economic cooperation?
Set up in 1985 to enhance cooperation among the south Asian nations, Saarc drew a lot of inspiration from the cooperation among European countries, but the fact of the matter is the organisation is already a weak regional body. It hasn't made any significant progress to boost trade and economic progress in the region. One of the reasons for this is, two of its bigger members — India and Pakistan — are perennially locked in conflicts. These developments at Saarc have been of much interest to other regional powers, such as China and Japan, which have observer status in Saarc.
India realised the losing clout of Saarc and its implications when Modi openly voiced his views on Saarc's failure during his 2014 speech at Kathmandu Saarc summit. "When we speak of Saarc, we usually hear two reactions – cynicism and scepticism… as Saarc we have failed to move with the speed that our people expect and want.," Modi had said then.
"Today, less than 5 percent of the region's global trade takes place between us. Even at this modest level, less than 10 percent of the region's internal trade takes place under Saarc Free Trade Area. Indian companies are investing billions abroad, but less than 1percent flow into our region. It is still harder to travel within our region than to Bangkok or Singapore; and, more expensive to speak to each other. How much have we done in Saarc to turn our natural wealth into shared prosperity; or, our borders into bridgeheads to a shared future?" Modi had said.
In the context of continuing India-Pakistan face off, the big question is what will happen to the organisation which 31 years old . Majority of the eight Saarc nations, mainly Bangladesh, Afganisthan and Bhutan are India supporters, especially on the issues of fighting terrorism originating in Pakistan and its implications on the region. Even the other countries cannot afford to stand on the wrong side of India given its sheer size and influence in the region and the fact that all of them share geographical borders (land and maritime) with India and has significant trade, policy relations.
The point is India remains and will remain the corner stone of the regional power structure.
Once again, let's go back to Modi's 2014 Saarc speech. "India and Bangladesh have deepened their links through rail, road, power and transit. India and Nepal have started a new era of cooperation in energy; and, India and Bhutan are making those ties stronger by the day. With Sri Lanka, we have transformed trade through a Free Trade Agreement. We will soon launch a new arrangement to meet Maldives' need for oil. Distance and difficulties have not held back India and Afghanistan. And, bus and train sustain contacts between people in India and Pakistan."
One can, of course, forget the Pakistan reference now, but what one shouldn't miss is the fact that Modi had made an indirect yet strong pitch on how India is better positioned to take a leadership role in the regional cooperation either within Saarc or through the formation of a new body, due to the economic and trade dependency of Saarc nations on India. India has given duty free access to majority of goods from South Asian partners and has provided more than $8 billion in a decade to these countries through various programmes.
The Uri attack and Pakistan offensive could act as a trigger for a radical change in Saarc equations. India's tough diplomatic offensive with Pakistan and its decision to isolate that country economically and politically could also mean a new regional power structure emerging in South Asia, with India taking the lead, that if Modi government sticks to its stance on Pakistan and doesn't take a U-turn.
Also read: Let Saarc die the slow death it deserves; but long live Sasec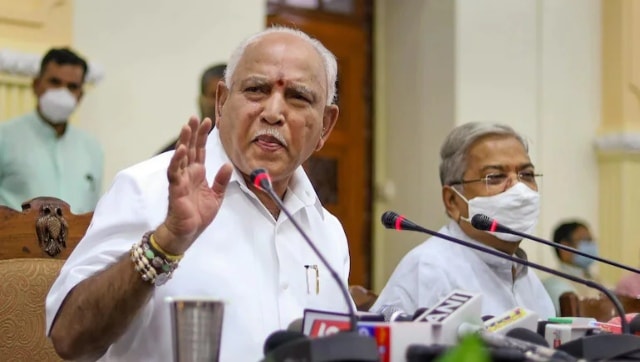 Politics
The BJP high command, with one eye on the upcoming 2023 Assembly polls in the state, has shortlisted a few notable names as possible replacements as chief minister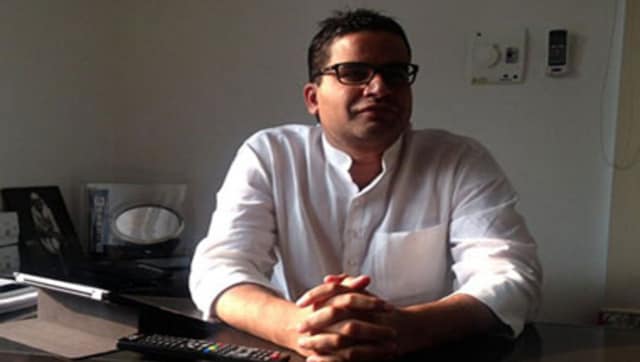 Politics
The newest twist in the tale came on Wednesday when Rahul Gandhi aide Archana Dalmia sent out a tweet giving Kishor a 'warm welcome into the Congress family' only to subsequently delete it
World
Sher Bahadur Deuba takes oath as Nepal PM: The Nepalese prime minister Sher Bahadur Deuba shares a warm relationship with India and has on numerous occasions spoken publicly about it