India's list of shame: Bhavna Yadav, Nitish Katara and other honour killing victims
When it comes to honour killings, the list runs fairly long in India. We take a look at some honour killings that hit the headlines in the past.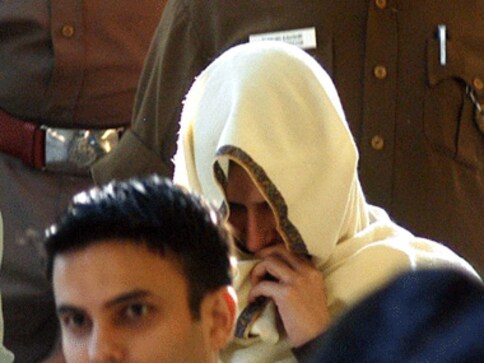 In a horrific reminder of how caste and family honour continue to be prized over women's lives in India, a 21-year-old student of Delhi University's Sri Venkateswara College was allegedly murdered by her parents for marrying her boyfriend against their wishes. The reason for her killing: the girl Bhavna had secretly married Abhishek, a boy from a different caste.
According to the news reports, the victim Bhavna Yadav a resident of south west Delhi, was beaten up, strangled, and her body then dumped into a car which was driven to Alwar, Rajasthan (where her parents are originally from) and hurriedly cremated. The victim's father is a property dealer and mother a homemaker. A maternal uncle was also allegedly involved in the crime.
Bhavna secretly married Abhishek Seth, a 24-year-old assistant programmer at the Cabinet secretariat, because her parents were pressurising her to call off her relationship with him. While Bhavna was from the Yadav caste from Rajasthan, Abhishek is a Punjabi. The victim's parents had reportedly arranged for her to marry a man from their own caste, says a report in Times of India.
Sadly, this is not the first case of honour killing in India, nor will it be the last. If one were to look at a list of crimes committed by family members against their own children who chose to marry of their free will, it would be a fairly long one . We take a look at some honour killings that have hit headlines in the past.
Nitish Katara Murder case of 2002:
Nitish Katara a business executive and the son of an IAS officer, was murdered on 17 February 2002, by Vikas Yadav, the son of Uttar Pradesh politician DP Yadav. Nitish had been in a relationship with DP Yadav's daughter Bharti Yadav for a long time and the girl's family did not approve of the relationship.
Nitish's murder took place on the night of the wedding of a friend who was known to both him and Bharti. Katara's body was found on a highway. He had been battered to death with a hammer, following which diesel was poured on him and he was set on fire. The murder was committed by Vikas (Bharti's real brother) and Vishal Yadav (Bharti's cousin brother), and Sukhdev Pehalwan (a hired contract killer).
All three have now been sentenced to life terms for abducting and killing Katara.
During the court case, which dragged on for years, the Yadav family tried to ensure that Bharti was not called in as a witness. While in court, Bharti had repeatedly denied that she was in a relationship with Nitish.
However in this DNA report, Nitish's mother Neelam who has been fighting the case for her son, told the paper, "The night Nitish disappeared, Bharti called, pleading me to go to the police, adding that maybe her brothers — Vikas and Vishal — had taken Nitish to Punjab. I went to the police. There was no trace of Nitish — and there never would be. Never."
Neelam Katara and the prosecution have filed appeals seeking death penalty for the murderers.
Nirupama Pathak murder of 2010:
In May 2010, Nirupama Pathak, who was working as journalist with a business daily in Delhi, was murdered by her family in Jharkhand because she was in a relationship with a man from a lower caste.
According to this PTI report, Nirupama was dating Priyabhanshu Ranjan a colleague and friend from her Indian Institute of Mass Communication in New Delhi and had planned to marry him in an Arya Samaj mandir.
Nirupama was found dead on 29 April in her parents' house in Tilaya in Koderma district in Jharkhand under mysterious circumstances. Her family then filed a case of rape and abetment to suicide against Priyabhanshu which was later found to be false.
Priyabhanshu's father Ramashankar Kanth had told PTI then, "My son is innocent. He is no no way involved in the case. My son had informed me on the day Nirupama died that he received an SMS from Nirupama that her mother, father and brother have bolted her inside a bathroom at their house."
While her mother called it a case of suicide, a post-mortem revealed that the journalist was smothered to death and that she was 10-12 weeks pregnant at the time of her murder. Nirupama's mother was arrested but later the court set her free as the police found a suicide note signed by Nirupama. In 2012, her boyfriend surrendered to the police in a case of abetment of suicide.
Asha Saini murder case of 2010:
In June 2010, Delhi witnessed a brutal honour killing in Swarup Nagar in North-east part of the city, when 19-year-old Asha Saini and her boyfriend Yogesh, 20, were tortured, electrocuted and beaten to death by the girl's family.
As this Rediff report recounts, "the girl's family had disapproved of Asha's relationship with Yogesh, a driver, and had asked the boy to back off."
The couple was tortured in a flat owned by the girl's uncle Omprakash and even neighbours who heard the couple wailing for hours and begging for help but didn't step in to help. Allegedly the family threatened the neighbours and told them to "mind their own business," says the report.
No one called the police to help the couple. "From 2 am onwards I could hear the boy wailing. The girl was pleading for his life. I could sense something was fishy but couldn't communicate with anyone as I had no access to a telephone at that hour," one neighbour Umesh told Rediff.
While the family later claimed they killed the couple in a fit of rage as they had caught them in a compromising position, the boy's sister Renu told Rediff, "It was a planned conspiracy to kill my brother. I saw the girl's mother waiting for my brother outside our Gokulpur apartment. Before that, I heard Asha pestering him to meet her."
Monica and Kuldeep Murder of 2010:
Another honour killing hit the headlines in Delhi in June 2010 when a couple, Monica and Kuldeep, along with Monica's sister Shobha were killed by their family members.
Monica had married Kuldeep, who was a Rajput boy, and their families did not approve of the alliance. Both of them belonged to the Wazipur village of Delhi. Shobha on the other hand was involved in a relationship with a boy belonging to another caste and had reportedly helped her sister elope.
According to this IBN-Live report, the three accused - Ankit Chaudary, Mandeep Nagar and Nakul Khari- were on the run after committing the triple murders and when caught by the police, had claimed that "there was a lot of pressure on them and that's why they did this (murder)."
The three were allegedly killed for bringing dishonour to their families by marrying outside their community, adds the report.
At the time of the murder, the family had shockingly justified the killing and Dharamveer Nagar the uncle of Mandeep and co-accused Ankit, had said that the killings were necessary to uphold the family's honour. Ankit was Monica's brother, while Mandeep was Shobha's brother.  For the killers, it was evident that they didn't see anything wrong with the murders. Ankit was quoted as saying in the IBN-Live report, "We have not done anything? We are being framed. Don't know why?"
Deepti Chhikara murder of 2012: 
In June 2012, reports came out that a young woman Deepti Chhikara was killed, and her body was then dumped in Uttarakhand. The girl, who was a school teacher at an MCD school, was strangled to death by her mother Birmati and brother Mohit, and later her uncle Amit helped the duo in disposing of the body.
As this Hindu report at the time pointed out, "the mother-son duo first beat her up and Mohit later strangulated her to death. Birmati held Deepti by her legs, while Mohit strangulated her."
Deepti wanted to marry one Lalit Vats, but her family was opposed to the match as he was from a different caste. Deepti was allegedly killed in April but her family didn't register any complaint. It was Lalit who alerted the police to the fact that Deepti had been missing since she went to her maternal home.
India
A CCTV camera and router manufacturing and assembling company, in whose office the fire is suspected to have started, had been on the premises since 2017. Its owners: Harish and Vijay Goel, who are brothers, have already been arrested
India
Calling the temperature in March "unusual" this year, the scientist said that the month recorded the highest all-India temperature in 122 years
India
The weather department has issued a yellow alert and has forecast partly cloudy skies with light rain or thundershower along with gusty winds at the speed of 30-40 kmph. Maximum and minimum temperatures are likely to settle around 34 and 19 degrees Celsius