Indian 'spy' Kulbhushan Jadhav sentenced to death: Has Pakistan's 'provocation' ended hope for talks?
Pakistan's decision to hand a death sentence to Kulbhusan Jadhav, will ensure that any hope of reviving a dialogue with India has gone into cold storage,
The Pakistan Military Court's decision to hand a death sentence to Kulbhusan Jadhav, an Indian national, will ensure that any hope of reviving a dialogue between the neighbours has gone into cold storage, at least for now. Over the next few days, the Narendra Modi government will decide its reaction to this unexpected news from Pakistan. India's immediate response was to dub the death sentence as a "premeditated murder."
"The Pakistan Army has upped the ante... but, I think it is a foolish move," former foreign secretary Shyam Saran said. He, however, does not believe that the two nuclear armed neighbours would go to war over the issue, though tensions are expected to escalate.
"Pakistan is being deliberately provocative, trying to force our hand," said Kanwal Sibal, another former foreign secretary. Firing across the Line of Control (LoC), which had gone down in recent times, is expected to resume in full force and the possiblity of border skirmishes cannot be ruled out.
The Pakistani press was also taken by surprise. In a report published in The Dawn, the fact that the announcement of Jadhav's sentence came from the army commander himself was termed as "unprecedented".
"The spy was tried through Field General Court Martial (FGCM) under the Pakistan Army Act (PAA) and awarded the death sentence. Today, Chief of Army Staff Gen Qamar Javed Bajwa confirmed his death sentence awarded by FGCM," the military's media wing said.
Many in India, who felt that the new Pakistan Army chief Qamar Javed Bajwa, as a professional soldier, would not be interested in getting into the affairs of the State were solely mistaken it seems. Soon after General Bajwa took over from Raheel Sharif, there was talk that things would be different under the new man.
But, nothing much has changed in the Pakistan Army. The army has often said that India is bent on disrupting the China Pakistan Economic Corridor (CPEC), which runs through Balochistan. They claim that New Delhi and Kabul have together armed, trained and helped the Baloch nationalist movement.
Former ISPR head, Lt Gen Asim Bajwa, had said, soon after Jadhav was shown confessing to his misdeeds that, "His goal was to disrupt development of CPEC, with Gwadar port as a special target... This is nothing short of state-sponsored terrorism... There can be no clearer evidence of Indian interference in Pakistan."
Expectedly, India reacted angrily to Jadhav's sentencing. Immediately after the news came in, India's foreign secretary, S Jaishankar, summoned Pakistan's high commissioner, Abdul Basit, and issued a demarche. He dubbed the Field General Court Martial decision a "premeditated murder", and said that the trial conducted was "farcical". The harsh language reflects the anger of the government at the shoddy treatment meted out to Jadhav, a former naval officer who Pakistan regards as a spy.
Though Jadhav was arrested in March last year, the Indian High Commission has not been granted access to him. Normally, embassy officials are allowed consular access. But, despite thirteen requests by India between 25 March last year to 31 March, 2017, the authorities in Islamabad and Rawalpindi bluntly turned down the High Commission's request.
"If basic norms of law and justice are not observed, the government and the people of India will regard it as premeditated murder," the Ministry of External Affairs said in the demarche. "It is significant that our High Commission was not even informed that Kulbhushan Jadhav was being brought to trial," it added.
Pakistan regards Jadhav as an agent sent out by India's spy agency RAW, to encourage subversive activities in the port city of Karachi and in several places across Balochistan. His confessional statements were played out on several news portals. India has rejected all these claims and has said that Jadhav was kidnapped and arrested from the Iranian border by Pakistan and has been falsely charged.
India's options
Sibal believes that New Delhi would raise Jadhav's issue in all diplomatic forums and talk about the 'farcical' trial. The fact that India was not granted consular access to the prisoner will also be brought up in subsequent exchanges.
"Pakistan must be asked to provide proof… after all, Sartaj Aziz himself had said some time back that there was not enough evidence,'' Sibal said. India will have to launch a diplomatic onslaught in the next few days. Apart from making loud noise, there could be action and kidnapping of Pakistani soldiers across the LoC... to use them as a bargaining chip, Sibal speculated.
"Pakistan is feeling emboldened with China at its side and with Nikki Haley, US ambassador to United Nations, talking of President Donald Trump mediating between India and Pakistan on Kashmir,'' the former foreign secretary explained.
Islamabad had always wanted a third country to intervene and if the US wants to play that role, it will be a godsend for Pakistan. At the same time, China-India ties have been strained in recent times, with Beijing batting for Pakistan both at the Nuclear Suppliers Group and at the UN Security Council.
The current visit of Tibet's spiritual leader, the Dalai Lama, has further strained ties. "All this is giving Pakistan the confidence to provoke India,'' he added.
But perhaps better sense will prevail and after tempers cool, a swap can be arranged. But, good sense is usually the last thing one can expect from either side.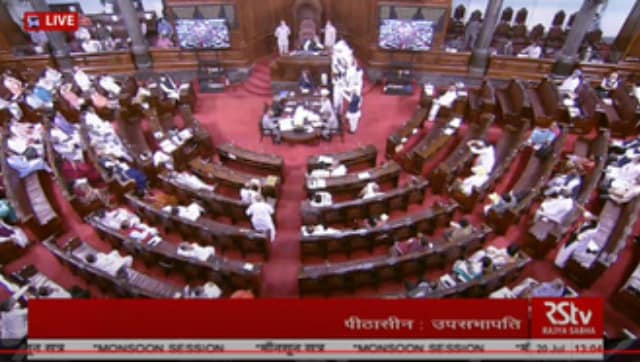 Politics
Sen was suspended from the Rajya Sabha for the remaining period of the Monsoon Session after a motion moved by the government was passed by the House
World
The trial comes on the back of the deaths of two exiled Pakistani dissidents—Karima Baloch and Sajid Husain Baloch— that investigators claim were suicides, but activists suspect may have been murders.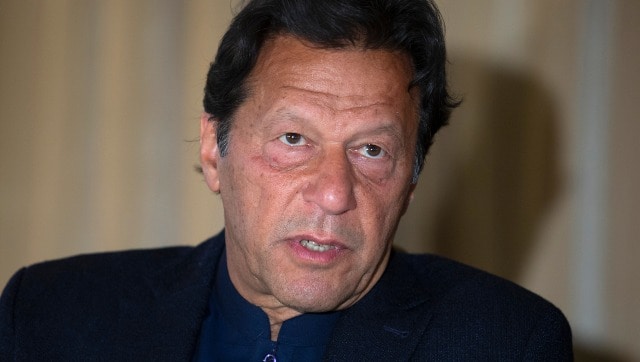 World
Pakistan has rejected allegations made by Afghanistan President Ashraf Ghani that it had provided 'close air support' to Taliban militants