Indian media must expose Pakistan's hand in terrorism in Afghanistan
Pakistani media and Pakistani bloggers have warned their government and security agencies that Pakistan is on the verge of global isolation.
Pakistani media and Pakistani bloggers have warned their government and security agencies that Pakistan is on the verge of global isolation. A prominent Pakistani daily in its editorial has blamed Prime Minister Narendra Modi behind this move, saying he is sparing no effort in highlighting cross-border terror attacks by Pakistan at every international forum including indirectly calling Pakistan "mothership of terror" during the recent Brics meet. The editorial says, "Modi's statement shows just how committed New Delhi is when it comes to isolating Pakistan globally. From cancelling SAARC summit to boycotting Pakistani artists, the Modi regime is hell-bent on weakening Pakistan at every international forum. When and if isolated, the impact would be drastic, and Pakistan would never want that."
Not that the Pakistani government is not worried, as was disclosed by participants of the Heart Security Dialogue held in Afghanistan held recently, who had travelled to Pakistan earlier. The angst of the civil society in Pakistan is obvious as the above mentioned daily mentioned that the Pakistani government and security agencies "should at least have the decency to admit that Pakistan still isn't 100 per cent sure which non-state actor is good or bad", adding just days earlier, even a ruling party lawmaker demanded action against non-state actors who happen to be the very ones that New Delhi has alleged Islamabad is using for cross-border terrorist attacks. The paper also mentioned the episode of Dawn reporter Cyril Almeida.
With reference to Saarc, the summit that was scheduled in Islamabad is 'postponed' by Pakistan and not cancelled and to blame PM Modi for the same is wrong as Saarc members are sovereign nations who take their own decisions. For example, Sheikh Hasina, Prime Minister of Bangladesh recently stated a media interview, "It is over the situation in Pakistan that we decided to pull out (from the Saarc summit in Islamabad). Terror from Pakistan has gone everywhere, which is why many of us felt frustrated by Pakistan. India pulled because of the Uri attack, but for Bangladesh the reason is totally different. One of the other main reason of my government for Saarc pullout was hurt felt over Pakistan's strident criticism of the war crimes process in Bangladesh in which dozen Jamaat-e-Islami leaders, accused of brutalities during the liberation war in 1971, have been hanged or indicted." As to Pakistani film actors returning to Pakistan, it was of their own volition because they refused to sympathise with victims of Uri attack and condemn propagators of the dastardly attack and the Indian Motion Pictures Association (IMPA) who previously had held a condolence meet to sympathise with the victims of Army School, Abbotabad. IMPA indicted these Pakistani artist for making distinction between 'good' and 'bad' terrorists.
But the most significant issue is that the term 'non-state actor' with reference to cross-border terrorism by Pakistan must be dropped being misnomer. There are no non-state actors in Pakistan undertaking cross-border terrorist acts. On the contrary, they are all state-supported; not only armed, funded, trained but also are operating mixed with disguised regulars from Pakistani Mujahid battalions and ISI operatives. The leaders of these so called non-state actors have been provided state protection, rabid mullahs like Hafiz Saeed and Azhar Masood are de-facto foreign policy spokespersons, terrorist organisations have been dovetailed with army establishments and intelligence reports indicate that terrorist along the LoC with India have been put in uniform of Pakistani Rangers post the surgical strikes by India.
While Indian media has been covering news reports about terror attacks in Afghanistan, it is imperative that Pakistan's proxy war in Afghanistan be highlighted much more prominently, Afghanistan being our strategic partner. Report by UN Assistance Mission Afghanistan (Unama) released in July 2016 shows that 5,166 people were killed or maimed in Afghanistan between January to June 2016 and total civilian casualties as per "conservative estimates" between January 2009 and 30 June 2016 were 64,000 including 23000 killed and 41,000 injured. The UNAMA report goes on to say that majority of these casualties have been caused by the Taliban and groups like Lashkar-e-Taiba (LeT), Jaish-e-Mohammed (JeM), Haqqani Network, Hezb-e-Islami, Islamic Movement of Uzbekistan, Islamic Jihad Union, Islamic State etc. Look at the horrendous horrific human tragedy in Afghanistan mainly because of Pakistan's export of terrorism.
It may be recalled that Musharraf, former President of Pakistan has been boasting, "Osama-bin-Laden, Ayman-al-Zawahiri, Haqqanis are our heroes ….. We trained the LeT against India." Now LeT is also being used for proxy war against Afghanistan. Earlier we had Sartaj Aziz, Advisor on Foreign Affairs (then also NSA) to Pakistan Prime Minister telling to BBC in an interview, "Pakistan should not engage in a war with those (insurgents / militants) whose target is not Pakistan." US intelligence had admitted in February 2016 that Both Taliban (Afghan and Pakistan) have largely coalesced. The link is the Haqqanis that are based in Pakistan past three decades plus and Sirajuddin Haqqani, chief of Haqqani network and protégé of ISI is deputy leader of Afghan Taliban. US intelligence also reveals that Khorasan branch of IS formed is "amalgamation of primarily disaffected and rebranded former Afghan Taliban and Tehrik-e-Taliban Pakistan (TTP) members". Apparently, they were cobbled together in Peshawar region and have been pushed west into Afghanistan. Also, Voice of America recently reported Afghanistan officially telling Pakistan that Hafiz Saeed, former LeT chief is directing IS operations in Afghanistan.
It would be for the betterment of Pakistan if the Pakistani army returns to barracks and let true democracy flourish.
So the so called Islamic State (IS)  in Afghanistan is obviously mixed with LeT and other Pakistani proxies like JeM etc. The human toll in Afghanistan is mounting at incredible pace. Recently, 33 Muslim worshippers were killed and 82 injured in two separate terror attacks in Kabul and Balkh in Afghanistan. Intelligence now confirms that the Lashkar-e-Jhangvi and Sipah-e-Sahaba, both Pakistan based, are also attacking Afghanistan. There should be little doubt that Pakistan's military is doing all this with its stated aim of achieving 'strategic depth' in Afghanistan and influence Central Asia. Former Pakistani army chief Ashfaq Parvez Kayani had admitted that Pakistan does not wish to 'hold' the cherished strategic depth but wants to 'control' it. In doing so, Pakistan is repeatedly targeting Hazaras in Afghanistan, aiming to create an ethnic divide.
There is also danger that the IS in Iraq-Syria under major attack will be welcomed by Pakistan with open arms and used for cross-border attacks. Pakistan is using JeM to attack both India and Afghanistan but China still continues to put its so-called 'technical hold' at the UN to stop Azhar Masood being branded terrorist; 'technical hold" being an euphuism for abetting Pakistani terrorism. This, despite China being only country that is drilling oil commercially in Afghanistan since 2012 and making huge profits in copper mines extraction.
Not only are India and Afghanistan strategic partners, they are both being subjected to Pakistan's proxy war. The Pakistani military may have acquired the hide of the rhinoceros but public opinion in Pakistan is important and latter's concerns have begun to reflect in their media. It should therefore be incumbent on media of both countries, particularly of India, to prominently highlight Pakistan's proxy war both on India and Afghanistan. A media blitz is warranted to expose the nefarious wrong doings and stranglehold of the Pakistani military on their own country leading them down the vortex of terror. While the youth in Pakistan are being systematically radicalised, they actually need to be exposed to what how and why the Pakistani military lost East Pakistan and 93,000 military personnel surrendered as prisoners of war. It would be for the betterment of Pakistan if the Pakistani army returns to barracks and let true democracy flourish.
The author is veteran Lt General of the Indian Army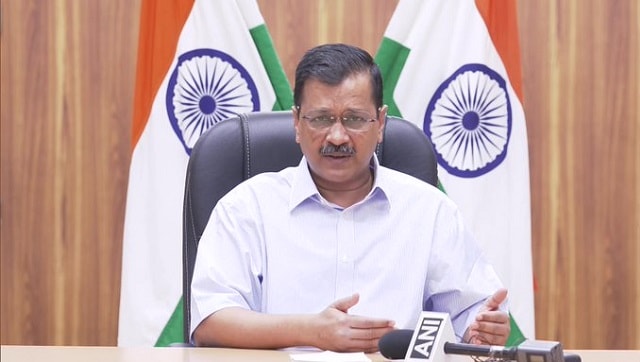 India
The Delhi chief minister had announced a similar kind of winter action plan to combat air pollution last year too, but to no avail
World
Almost 31 percent - one out of three - were against such a government. The recent survey was carried out among a sample of 2,170 men and women in urban and rural areas of all four provinces of Pakistan
World
Sheikh Hasina does not want to do away with Islamism but she wants the attack dog to be on her leash, bite when she loosens it, and curl up when she tightens it again