Indian govt has zero tolerance towards terror: Nitin Gadkari
Government has 'zero tolerance' towards terror and terror organisations, senior minister Nitin Gadkari said on Wednesday without going into details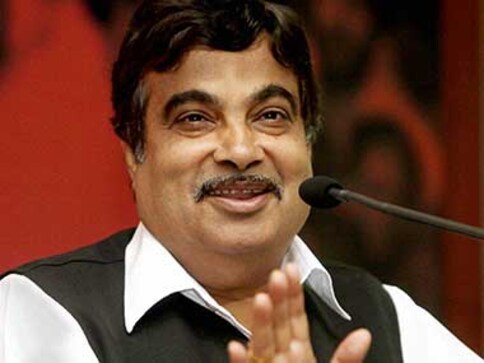 New Delhi: Government has "zero tolerance" towards terror and terror organisations, senior minister Nitin Gadkari said on Wednesday without going into details of army's "hot pursuit" of militants in Myanmar.
Briefing reporters after a meeting of the Union Cabinet, Gadkari first ignored questions on whether the ministers congratulated the Prime Minister on the operation.
When pressed further, he said that the issue was not discussed in the meeting and that the Prime Minister was not congratulated in the meeting.
"It is already clear that we have a zero tolerance towards terror and terror organisations. The official spokesperson of military has given detailed information about the action that our military has done," Gadkari said.
He was asked whether hot pursuit will be the new policy of Government of India in cases of terror strike.
When told that the Army has not given the details of the number of the casualties among militants and asked whether the government has any figures, the Union Minister only reiterated that Government's policy is that whenever such incidents happen, it is the official spokesperson of military, who gives all the information.
"Governent has told this to the military and the military spokeperson has given you information on the basis of a written statement. I do not have to say anything beyond it," he said.
Union Minister Rajyavardhan Singh Rathore had o disclosed that Prime Minister Narendra Modi had given the go ahead to the Indian Army for "hot pursuit" of militants into Myanmar in which two militant camps were completely annihilated.
"It has become a habit for these militants to strike at the Indian Army or paramilitary forces or citizens of the nation and then cross over into safe havens being confident of the fact that Indian Armed forces will not pursue them.
"This message is now very clear for all those who harboured intentions of terror on our country. Unprecedented though, but our Prime Minister has taken a very bold step and given a go ahead for hot pursuit into Myanmar," the minister had said.
PTI
Politics
What Narendra Modi has gone through and accomplished for India is immensely poignant and deeply transformative
Politics
No matter at which end of the spectrum one stands, it cannot be denied that Narendra Modi is a phenomenon
Opinion
Prime Minister Narendra Modi's recent visit to three European countries — Germany, Denmark and France — and participation in the Indo-Nordic Summit at Copenhagen have prompted much celebration and speculation