India, UAE hold strategic dialogue in Abu Dhabi, discuss bilateral trade and investment
Indian delegation at the talks was led by Minister of State for External Affairs MJ Akbar while UAE side was headed by its Minister of State for Foreign Affairs Dr Anwar Gargash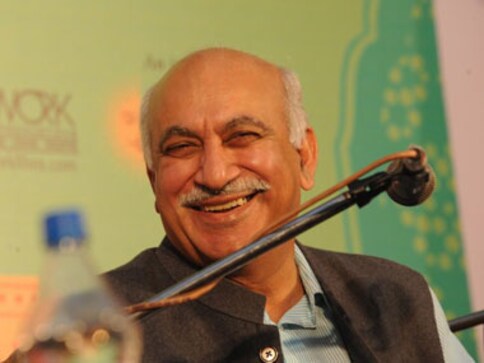 New Delhi: India and the United Arab Emirates Sunday held the second round of their strategic dialogue in Abu Dhabi to deepen cooperation in a range of areas such as trade and investment.
The Indian delegation at the talks was led by Minister of State for External Affairs MJ Akbar while the UAE side was headed by its Minister of State for Foreign Affairs Dr Anwar Gargash.
"Deepening ties with a Gulf partner. MOS @mjakbar and MOS Dr. Anwar Gargash from UAE co-chaired 2nd India-UAE strategic dialogue in Abu Dhabi," external affairs ministry spokesperson Raveesh Kumar tweeted.
Akbar arrived in the UAE on Saturday on a two-day visit.
Officials said the discussions covered the entire gamut of bilateral, regional and international matters of mutual interest.
The first round of the India-UAE strategic dialogue was held here in January. The ties between the two countries are on an upswing in the last few years.
Prime Minister Narendra Modi had visited the UAE in August 2015, while Crown Prince of Abu Dhabi Sheikh Mohamed bin Zayed Al Nahyan had come in New Delhi in February last year and in January this year.
The volume of two-way annual trade between the two countries is around $53 billion. The UAE is India's third largest trading partner. For the UAE, India has been the largest trading partner.
The UAE is among the top investors in India in terms of foreign direct investments. It contributes significantly to India's energy security and was the fifth-largest supplier of crude oil to India in 2016-17.
About 2.6 million-strong and vibrant Indian community forms the largest expatriate group in the UAE.
"This visit will provide a useful opportunity to further cement our mutually beneficial bilateral ties with the UAE," said the external affairs ministry had said on Friday.
India
In an emotional blog written on his mother's 99th birthday, Prime Minister Narendra Modi recalled his childhood friend Abbas, who lived with them for two years
India
The Gujarati newspaper was first published in 1822 as a weekly by Parsi scholar Fardunjee Marzban. Over the last 200 years, Mumbai Samachar has survived the test of time and stayed true to its apolitical editorial policies
India
This move came after Prime Minister Narendra Modi's instruction to recruit 10 lakh people in various departments and ministries in the next 18 months