India should make its own decisions on relationship with Iran, says top US official
India should make its own decisions on the relationship with Iran based on its interests, a top US official has said
Washington: India should make its own decisions on the relationship with Iran based on its interests, a top US official has said, days after President
Donald Trump condemned Tehran as a "fanatical regime" and threatened to terminate the landmark nuclear deal.
At the same time, the countries should take a hard look at their business partners in Iran, the senior Trump administration official said when asked about India developing the strategically located Chabahar port in Iran, which will give it access to Afghanistan and then to Central Asia.
"India should make its own decisions based on how it sees its interests," the official told PTI.
An agreements on the Chabahar port was inked by India and Iran in May 2016 after detailed discussions between Prime Minister Narendra Modi and Iranian president Hassan Rouhani.
As per the pact, India is to equip and operate two berths in Chabahar Port Phase-I with capital investment of $85.21 million and annual revenue expenditure of $22.95 million on a 10-year lease. Ownership of equipment will be transferred to Iranian side on completion of the 10-year period or for an extended period, based on mutual agreement.
"What we're asking is for all countries to take a very hard look at who you're doing business with in Iran and to understand who are the beneficial owners of these companies," the US official said, warning against the business deals with Iran's Islamic Revolutionary Guard Corps-controlled companies.
The countries also need to have a look at what is the relationship of these companies with the groups which have contributed to the scourge of terrorism, the official said, referring to the IRGC.
Earlier this month, the US slapped sanctions on the IRGC for its alleged support to various terrorist organisations.
Countries doing business with Iran also need to ensure that their economic relationships with Iran do not lead to the strengthening of the IRGC in particular and their ability to do so much harm to so many people, the official added.
Talks between India and the US in this regard if any are happening through normal channels all the time, the senior administration official said.
Trump's Ambassadorial nominee to India Ken Juster, who is awaiting the Senate confirmation process, is "going to just really be a fine representative" who understands the importance that the president places on the US-India ties.
And he "is going to do everything he can to advance that relationship to a new level," the official said.
Officials from the national security establishment from both the country are in regular contact and discuss a wide range of issues, the official added.
This includes, maintaining the non-proliferation regime and the severe danger of weapons of mass destruction and how to "ensure a higher degree of confidence that those" most destructive weapons will never be used.
Among other things they also talk about the transnational terrorist threat and how to work together to combat and defeat these enemies of all civilised peoples, the official added.
"We also talk about geopolitics broadly and geostrategic concerns to ensure that revisionist powers don't advance their interests at the expense of other countries and that we can ensure that all countries have a free and open access to markets," the official said.
"We talk often in geostrategic terms about the importance of a free and open Indo-Pacific region that allows all countries especially those that are like minded in terms of free and open markets and democratic systems...That all countries in the region enjoy the kind of security and prosperity that they deserve," the official said.
India
Modi also conveyed his 'profound gratitude' to Benjamin Netanyahu, whose long tenure as Israeli prime minister ended on Sunday
World
The references to China, direct and indirect, at the G7 Summit are helpful from India's point of view in taking cognisance of the mounting Chinese threat with which the country is now confronted more openly and durably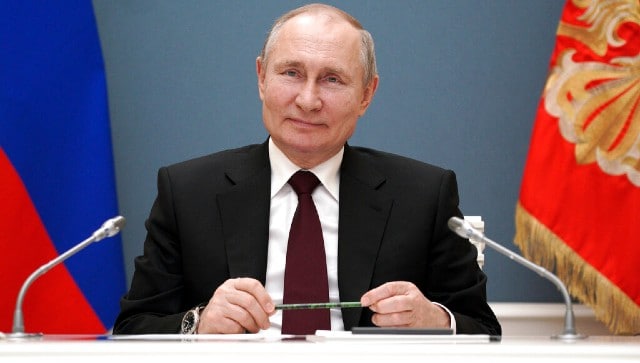 World
The treaty, which aimed to repair ties and smoothen bilateral relations between countries during and after the Cold War, was proposed in 1955 by then-US president Dwight Eisenhower