India should get ready for strategic fallout of Yakub Memon's hanging
India will have to brace itself for the strategic fallout of the Yakub Memon case, which the Narendra Modi government must have taken into account.
India will have to brace itself for the strategic fallout of the Yakub Memon case, which the Narendra Modi government must have taken into account.
One relates to Pakistan and Pakistan-fomented terrorism. It is inevitable that jihadist non-state actors as well as anti-India elements within Pakistani state will make this case their newest template for their anti-India propaganda. The likes of Hafiz Saeed and Syed Salahuddin will shoot off their mouths at public congregations and pour vitriol on India. Expect the likes of Hafiz Saeed to address a large crowd in a mosque tomorrow with the execution of Yakub Memon as the central theme of his speech.
Needless to say that Yakub's execution will bring about a wave of revenge attacks by Pakistan-aided terrorists, something which the Indian government is already aware of. The home ministry has already sounded alerts. Mumbai, Nagpur, Delhi and Bangalore, among the places and individuals associated with the case, including judges, will inevitably be high on terrorists' radars.
The Centre has already ordered further tightening of security of three judges of the Supreme Court - Justices Dipak Misra, Amitav Roy and Prafulla Pant – who heard and finally rejected Yakub Memon's petition in the wee hours on Thursday.
Spike in terrorist activities and public India-baiting by most wanted terrorists will eventually rock the boat of India-Pakistan bilateral relations. Next couple of weeks will be crucial in this context as National Security Advisers of India and Pakistan are to meet in New Delhi towards the end of next month.
Second strategic fallout of Yakub Memon's hanging is going to be a long term one. The Indian intelligence agencies may now find themselves hamstrung in collecting evidence abroad and bringing a fugitive back to the country to cast a wider net on other wanted fugitives.
As it is, persuading fugitives to return home to face a certain imprisonment and a possible death sentence (in cases of war against the state, which was the case in context of Yakub Memon) was an uphill task. Indian intelligence agencies cannot boast of many such accomplishments on individual basis. But now after the Yakub Memon case, even such rare windfalls will become a thing of the past. Added to this is a question mark on the credibility of the Indian intelligence agencies while sealing covert deals with fugitives.
The Yakub Memon case has brought to fore a wide array of legal and constitutional debates, frailties and anomalies of law, lessons learnt and the need for streamlining of procedures with respect to death row convicts as well as the state.
The greatest debate, and a perennial one, of course pertains to whether death penalty should be kept alive for "rarest of rare" cases as is the case in India presently or whether it should be scrapped altogether for the simple reason that the state cannot take away human life since the state cannot give it.
However, there is an important positive aspect of the Yakub Memon case – the laudable restraint shown by the Indian media, particularly the electronic media.
Mumbai's Deputy Commissioner of Police (Operations) Sanjay Barkund had issued a 13-hour-long gag order to the media from 11 am till midnight of Thursday, barring it from photographing and video-graphing the funeral procession and last rites of Yakub Memon. But even if no such order was passed, Indian TV channels had decided on their own to stay away from these events.
Sample this Ënglish translation of a suo motu statement from TV9 in Marathi: "We are not going to broadcast the last rites of Yakub Memon. We are not going to broadcast anything that makes a hero out of the anti-national Yakub Memon. This decision has been taken so that there will be no glorification of Yakub Memon."
The Indian electronic media had displayed similar restraint during the Gurdaspur fidayeen attack also, though some TRP-crazy channels did try to jump the gun.
The Yakub Memon case and the Gurdaspur terror incident may or may not be linked but one thing appears to be certain. His execution will result in a spike in infiltration attempts from across the borders. It is up to India to emulate the United States and put such mechanisms in place that unwanted elements cannot get into the Indian territory just as America has successfully prevented a repeat of a 9/11.
Find latest and upcoming tech gadgets online on Tech2 Gadgets. Get technology news, gadgets reviews & ratings. Popular gadgets including laptop, tablet and mobile specifications, features, prices, comparison.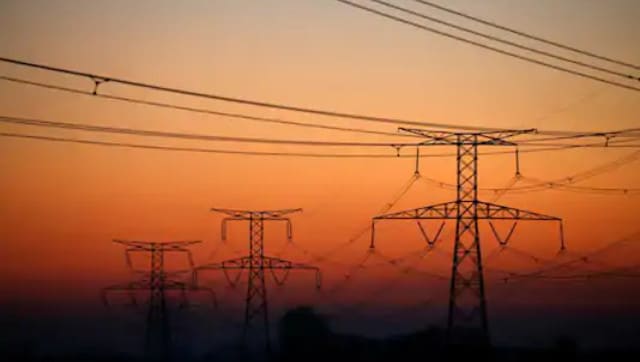 World
Power Minister Omar Ayub Khan said the frequency in the power distribution system suddenly dropped from 50 to zero, causing the blackout
World
Trump will go down in history as the Republican president who fulfilled his party's perhaps greatest agenda, one that was thirty years in the making
World
Pakistan has its own system of indefinite detention and house arrest, where terrorists are kept far from the prying eyes of courts and the media