India reports over 30,000 COVID-19 cases in 24 hours for first time; testing measures ensuring early detection, says govt
The Centre said the actual caseload of COVID-19 has remained limited and manageable in India due to proactive containment measures even as nationwide tally rose to 9,68,876 on Thursday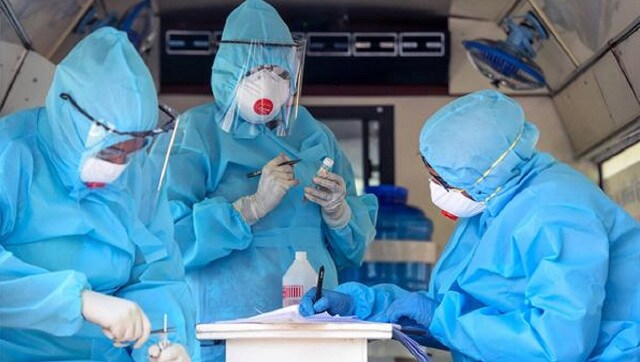 The number of COVID-19 cases in India crossed the 30,000 mark in a single day for the first time pushing the tally to 9,68,876 on Thursday, while the toll from the virus climbed to 24,915 with 606 deaths, according to the Union Health Ministry data.
The number of recoveries stands at 6,12,814, while there are 3,31,146 active cases of coronavirus infection presently in the country.
"Thus, around 63.25 percent of patients have recovered so far," an official said.
The country's COVID-19 tally surged to 9,68,876 on Thursday.
The Union health ministry said the actual caseload of COVID-19 has remained limited and manageable due to proactive containment measures such as house-to-house survey, perimeter control activities, timely contact tracing, aggressive testing and timely diagnosis, and effective clinical management of moderate and severe cases through a well-implemented standard of care protocol increasing their chances of recovery.
Testing initiatives have ensured early detection, says govt
The ministry said that as per the "test, trace, treat" strategy, the Central Government is driving enhanced testing initiatives in states and Union territories as a result, of which there has been a steady rise in the number of testing labs across the country.
The increased testing is in accordance with the ICMR guidelines and has helped in early detection of cases, the government has said.
The testing includes the RT-PCR, which has been augmented with Rapid Antigen Point of Care (POC) testing that gives results within half-hour.
"This has resulted in ramped up testing in the containment and buffer zones. This has significantly helped in controlling the spread of the infection," the ministry said.
The ministry said that 3,26,826 samples have been tested for COVID-19 in the last 24 hours. The cumulative number of 1,27,39,490 samples tested so far has translated to a figure of 9,231.5 testing per million for India.
All registered medical practitioners can now recommend testing. This coupled with the facilitation of widespread testing by states and UTs through the RT-PCR, TrueNat and CBNAAT lab network has contributed to a surge in the number of samples tested, the health ministry said.
Joint efforts by the Centre, states and Union Territories to increase testing capacity, ramping up health infrastructure, prioritising surveillance in SARI/ILI cases, and ensuring mapping of the aged population and those with comorbidities have led to continuous improvement in recovery rates across India, the ministry added.
Maharashtra, TN account for 48.15 percent active cases
Just two states — Maharashtra and Tamil Nadu — account for 48.15 per cent of the country's total active caseload. Ten states constitute 84.62 per cent of the total active caseload, it said, adding the Centre continues to handhold these states in matters of containment and effective clinical management.
Of the 606 deaths reported in the last 24 hours, 233 are from Maharashtra, 86 from Karnataka, 68 from Tamil Nadu, 44 from Andhra Pradesh, 41 from Delhi, 29 from Uttar Pradesh, 20 from West Bengal, 11 each from Jammu and Kashmir and Telangana, 10 from Gujarat and nine from Madhya Pradesh.
Punjab has reported eight fatalities followed by Haryana with seven deaths, Assam and Bihar six each, Rajasthan five, Odisha and Puducherry three each, Jharkhand two, while Chandigarh, Kerala, Tripura and Dadra and Nagar Haveli and Daman and Diu have registered a fatality each.
Of the total 24,915 deaths reported so far, Maharashtra accounted for the highest 10,928 fatalities followed by Delhi with 3,487 deaths, Tamil Nadu 2,167, Gujarat 2,079, Uttar Pradesh 1,012, West Bengal 1,000, Karnataka 928, Madhya Pradesh 682 and Rajasthan 530.
So far, 452 people have died of COVID-19 in Andhra Pradesh, 386 in Telangana, 319 in Haryana, 221 in Punjab, 206 in Jammu and Kashmir, 180 in Bihar, 77 in Odisha, 50 in Uttarakhand, 46 in Assam, 38 in Jharkhand and 35 in Kerala.
Chhattisgarh has registered 20 deaths, Puducherry 21, Goa 18, Himachal Pradesh and Chandigarh 11 each, Arunachal Pradesh and Tripura three each, Meghalaya and Dadra and Nagar Haveli and Daman and Diu two each, while Ladakh has reported one fatality.
The Union health ministry has said that more than 70 percent of the deaths occurred due to comorbidities.
Maharashtra has reported the highest number of cases at 2,75,640 followed by Tamil Nadu at 1,51,820, Delhi at 1,16,993, Karnataka at 47,253, Gujarat at 44,552, Uttar Pradesh at 41,383 and Telangana at 39,342.
The number of COVID-19 cases has gone up to 35,451 in Andhra Pradesh, 34,427 in West Bengal, 26,437 in Rajasthan, 23,306 in Haryana, 20,612 in Bihar and 19,643 in Madhya Pradesh.
Assam has instances of 18,666 infections, Odisha 14,898 and Jammu and Kashmir 11,666 cases. Kerala has reported 9,553 novel coronavirus infections so far, while Punjab has 8,799 cases.
A total of 4,539 have been infected by the virus in Chhattisgarh, 4,320 in Jharkhand, 3,785 in Uttarakhand, 2,951 in Goa, 2,268 in Tripura, 1,700 in Manipur, 1,596 in Puducherry, 1,341 in Himachal Pradesh and 1,142 in Ladakh.
Nagaland has recorded 902 COVID-19 cases, Chandigarh 625 and Dadra and Nagar Haveli and Daman and Diu together have reported 539 cases.
Arunachal Pradesh reported 462 cases, Meghalaya 346, Mizoram 238, Sikkim has registered 220 infections so far, while Andaman and Nicobar Islands has recorded 176 cases.
Kejriwal lauds 'collective efforts' in Delhi
In Delhi, Chief Minister Arvind Kejriwal said that the city's model of fighting COVID-19 has been possible due to the collective efforts and support from all political parties, MPs and MLAs.
Kejriwal said this in a meeting with all Lok Sabha and Rajya Sabha Members of Parliament from Delhi held through video-conferencing.
For the past few days, Kejriwal has been holding meetings with MLAs and MPs to take stock of the preparations done in the wake of COVID-19.
In the meeting, Kejriwal further said, "The reason why the Delhi model of fighting the pandemic has been possible and successful is that all the parties and their members rose above their political affiliations and worked collectively to combat the virus."
"The foundation of the Delhi model is collectivity and teamwork," Kejriwal added.
Economic recovery to be prolonged in Asia-Pacific: Moody's
Moody's Investors Service has said the coronavirus-triggered global recession will continue to put pressure on non-financial companies in Asia-Pacific, and negative credit trends will persist through the rest of 2020.
It said although fiscal and monetary stimulus programmes in both advanced and emerging markets have helped stabilise financial markets and provided temporary relief to companies, operating performance and financing capability of companies are vulnerable to financial market shocks, particularly if a second wave of infections results in renewed lockdowns.
"We expect the recovery from this recession to be prolonged, although the easing of lockdown measures should support a gradual recovery in H2. The ability of businesses to recover will depend on the pace at which consumer demand rebounds, which in turn hinges on governments'' ability to restore confidence by reducing fear of contagion," Moody's group credit officer and senior vice president Clara Lau said.
Moody's said the outlook remains highly uncertain for all Asia-Pacific (APAC) economies, with pace of recovery uneven across all countries.
The rating trend in June quarter of 2020 remained negative across Moody's Asia-Pacific rated corporate portfolio, although the number of negative rating actions has decreased.
Moody's took 86 negative actions in April-June, down from 120 in January-March. Of the 86 negative actions, 18 are sovereign-driven negative rating actions related to India's sovereign downgrade.
With inputs from agencies
India
A complaint addressed to Delhi LG VK Saxena in June 2022 had claimed that the appointment of the Minister of Transport as the chairman of the committee for tendering and procurement of buses by DTC was done in a 'premeditated manner'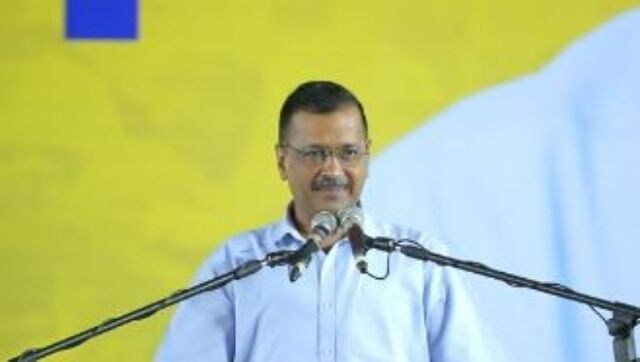 Politics
Kejriwal said many people wanted to give up power subsidy in Delhi. Those who want to avail subsidy will get a form that they can fill to apply
India
His remarks came after the ED launched fresh raids at about 40 locations across the country as part of a money laundering investigation into alleged irregularities in the now-scrapped Delhi Excise Policy 2021-22