India sees over 75,000 new COVID-19 cases, recovery rate at 76.24%; Bengal observes 'strict' lockdown
The health ministry said that the COVID-19 recovery rate rose to 76.24 percent, while the COVID-19 case fatality rate has declined to 1.83 percent in India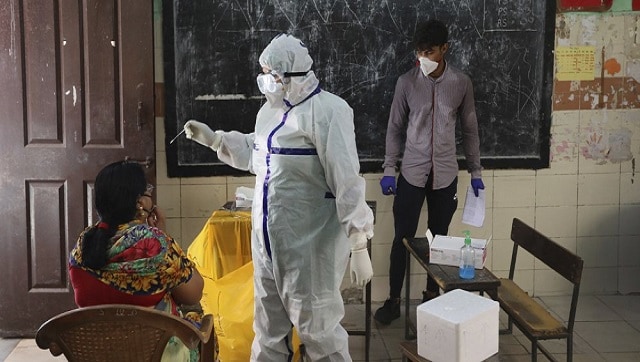 India's tally of coronavirus cases crossed 33 lakh on Thursday with a record single-day jump of over 75,000 cases. Meanwhile, the number of recoveries rose to 25,23,771, according to the Union Health Ministry.
A total of 75,760 new infections were reported in 24 hours, taking the coronavirus caseload in the country to 33,10,234. The toll climbed to 60,472, with 1,023 new casualties being reported in 24 hours.
The ministry added that the recovery rate rose to 76.24 percent, while the COVID-19 case fatality rate has declined to 1.83 percent.
There are 7,25,991 active cases of coronavirus infection in the country, which is 21.93 percent of the total caseload, the ministry said. India's COVID-19 tally had crossed the 30 lakh-mark on 23 August.
According to the ICMR, a cumulative total of 3,85,76,510 samples have been tested up to 26 August, with 9,24,998 samples being tested on Wednesday.
Bengal govt imposes 'stringent' lockdown; violations reported in some districts
Normal life was affected in Kolkata on Thursday as a complete shutdown was enforced across West Bengal to stem the spread of COVID-19 cases, while violations of lockdown restrictions were reported in some districts.
The restrictions were imposed on Thursday as part of the state government's decision to enforce a bi-weekly total lockdown to curb the increasing number of coronavirus cases in the state.
All public transport, government and private offices, banks and other commercial establishments, barring those dealing with essential services were closed due to the lockdown.
Flight operations in and out of the Kolkata international airport were suspended for the day, while long-distance trains were rescheduled. Ferry services through inland waterways were also suspended.
Essential services like medicine shops and health establishments remained open as these were kept out of the purview of the complete shutdown. Petrol pumps are also allowed to remain open on the lockdown days.
Chief Minister Mamata Banerjee on Wednesday also announced the extension of closure of educational institutes till 20 September and the dates for the complete lockdown in September. The state will observe lockdown rules on 7, 11, and 12 September, PTI reported.
Meanwhile, the Kolkata Metro body said that it will restart services on receiving the go-ahead from the Union Home Ministry and the Railway Ministry.
Banerjee said on Wednesday that the Metro Railway authorities can resume services, maintaining all COVID-related safety protocols.
After receiving the go-ahead, the Metro authorities will discuss the modalities of running the services in the city with the West Bengal government, Metro Railway spokesperson Indrani Banerjee was quoted as saying by PTI.
Union minister Krishan Pal Gurjar tests COVID-19 positive
Union minister Krishan Pal Gurjar tested positive for coronavirus, becoming the latest member of the Narenda Modi government to catch the infection. The Minister of State tweeted his COVID-19 report and urged others to take precautions.
"I consulted doctors and will undergo treatment. I urge all those who came in my contact over the past few days to take coronavirus seriously and get themselves tested," Gurjar said.
Earlier this month, Union Home Minister Amit Shah, Oil Minister Dharmendra Pradhan, Ayush Minister Shripad Naik, Minister of State for Parliamentary Affairs Arjun Ram Meghwal and Jal Shakti Minister Gajendra Singh Shekhawat had tested positive for coronavirus.
Gurjar, 63, is an MP from Faridabad in Haryana.
Additionally, Punjab minister Brahm Mohindra also tested positive for COVID-19 on Thursday, a day before the Monsoon Session of the state Assembly is set to begin. The Punjab Legislative Assembly will convene a one-day Monsoon Session on Friday amid the coronavirus pandemic.
Mohindra is the fifth minister of the Amarinder Singh-led state government to have contracted the disease. According to reports, at least 30 MLAs in Punjab have contracted the virus.
Meanwhile, Rajasthan chief minister Ashok Gehlot cancelled all his meetings after 10 people in his staff tested positive for coronavirus on Thursday, The Indian Express reported.
Ramesh Pokhriyal says students want JEE, NEET to be conducted 'at any cost'
Union minister Ramesh Pokhriyal referred to the number of downloads of the admit cards to deduce that the 'majority of students' want to appear for the NEET and JEE (Main) exams.
"National Testing Agency (NTA) officials told me that over seven lakh candidates have downloaded the JEE-Main admit cards while over 10 lakh aspirants have downloaded the NEET admit cards. This shows that the students want the exams be held at any cost," Pokhriyal said.
His comments came amid a growing clamour for the postponement of the medical and engineering entrance exams in view of a spike in the number of COVID-19 cases in the country.
Several journalsits also took to Twitter to report on problems that NEET and JEE aspirants living in villages and flood-affected areas might face if the Centre goes ahead with the exams in September.
While the National Eligibility-cum-Entrance Test (NEET) is scheduled to be held on 13 September, engineering entrance exam JEE-Main has been planned from 1 to 6 September.
Around 8.58 lakh candidates have registered for the Joint Entrance Examination (JEE)-Main and 15.97 lakh have registered for the NEET.
The exams have been deferred twice in the wake of the coronavirus pandemic.
Polling for local civic bodies conducted in Mizoram amid COVID-19 pandemic
Polling for 538 village councils in nine of Mizoram's districts and for 59 local councils within state capital Aizawl was conducted on Thursday amid the COVID-19 pandemic, by adhering to health protocols, PTI reported.
State election commission secretary Teresy Vanlalhruaii was quoted as saying that polling took place peacefully for 10 hours from 7 am till 5 pm. According to the Election Commission, the total voter turnout was 64.29 percent, which could increase as detailed reports were awaited from the respective districts.
Counting is in progress and the results are expected by Thursday night.
Opposition parties, including Zoram Nationalist Party (ZPM) and Congress, had earlier opposed holding the elections during the pandemic and asked the state election commission to defer the polls for the rural civic bodies, but the voting took place with due precautionary measures against the virus in place.
According to Vanlalhruaii, social distancing was strictly maintained during polling and all voters wore masks.
She said that thermal scanning was done on voters and sanitisers, soaps and waters were made available at all the polling stations.
Medical teams were deployed in all district headquarters to oversee elections in case medical emergencies and all election officials were provided with masks and gloves.
State-wise cases and deaths
Meanwhile, Maharashtra reported 14,718 new cases and 355 deaths on Thursday, taking total number of cases to 7,33,568, including 5,31,563 recoveries and 23,444 deaths.
Tamil Nadu reported 5,981 new cases of coronavirus, 5,870 recoveries, and 109 deaths. The tally of COVID cases in the state has risen to 4,03,242, including 52,364 active cases, 3,43,930 recovered cases, and 6,948 deaths to date, according to the state's health department.
In Delhi, 22 deaths and 1,840 COVID-19 cases were reported, which is the highest single-day spike in the month of August. The total number of cases is now 1,67,604, including 13,208 active cases, 1,50,027 recoveries, and 4,369 deaths.
Kerala reported 2,406 new cases, 2,067 recoveries, and 10 deaths. There are 22,673 active cases and 43,761 recovered cases so far in the state.
Andhra Pradesh reported 92 deaths and 10,621 new cases of coronavirus. The total number of cases is now 3,93,090, including 94,209 active cases, 2,95,248 recoveries, and 3,633 deaths.
Karnataka recorded 9,386 new COVID-19 cases, 7,866 discharges, and 141 deaths in the last 24 hours, taking active cases to 84,987 and toll from the virus to 5,232.
West Bengal reported 2,997 new cases, 3,189 recovered cases and 53 deaths on Thursday. The total number of cases stands at 1,50,772, including 26,709 active cases, 1,21,046 discharged cases, and 3,017 deaths so far.
Punjab reported 1,746 new cases, taking the state's total case tally to 47,836, including 15,608 active cases, 30,972 discharged cases, and 1,256 deaths.
With inputs from agencies
World
The Lunar New Year is the most important annual holiday in China. Each year is named after one of the 12 signs of the Chinese zodiac in a repeating cycle, with this year being the Year of the Rabbit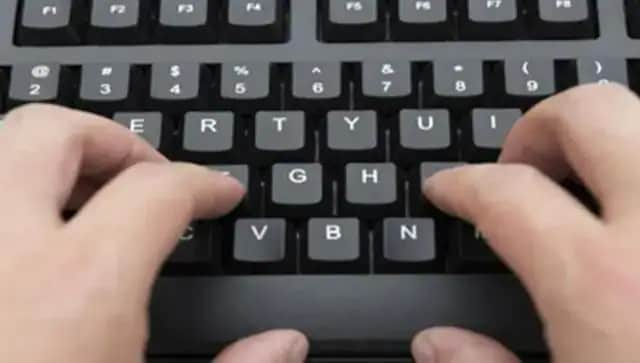 Education
The JEE Mains exam city intimation slip consists of the name of the city where candidates are required to reach to appear for the examination
Education
The JEE Main examination will be held in two shifts- the first shift will take place from 9 am to 12 noon and the second shift will be held from 3 to 6 pm