India is world's 4th worst country at handling environmental issues: Environment Performance Index 2018
India is the fourth worst country in the world when it comes to handling environmental issues.
India is the fourth worst country in the world when it comes to handling environmental issues, according to the 2018 Environmental Performance Index (EPI) — the green rankings released on the sidelines of the World Economic Forum meet in Davos.
Out of 180 countries, India ranked 177, only better in environmental performance than the Democratic Republic of Congo, Bangladesh and Burundi. This is especially worrying because two years ago, India's rank was 141.
The EPI report said that a low rank meant that a nation needed to step up its efforts in cleaning up air quality, protecting biodiversity and reducing greenhouse gas emissions. It also said that countries like India (with an air quality of 5.75), China and Pakistan faced a public health crisis.
The fact that rapidly growing economies like China and India ranked low reflects the strain which economic growth has on the environment. That said, China is ranked 120 and ostensibly in much better shape than India.
"India's low scores are influenced by poor performance in the in Environmental Health policy objective. Deaths attributed to PM2.5 have risen over the past decade and are estimated at 1,640,113, annually (Institute for Health Metrics and Evaluation, 2017). Despite government action, pollution from solid fuels, coal and crop residue burning, and emissions from motor vehicles continue to severely degrade the air quality for millions of Indians," said the report.
The top five countries in terms of green rankings are Switzerland, France, Denmark, Malta and Sweden. Switzerland stands out in the categories of climate and energy, and air pollution. Denmark, Malta and Sweden stand out for high scores in air quality within environmental health. Malta scores the highest in water and sanitation.
Even though the United States was ranked 27th — definitely towards the better end of the list — it is important to note that the US was actually one of the worst countries among industrialised nations when it came to green rankings. Countries like the United Kingdom (6th), Germany (13th), Italy (16th), Japan (20th), Australia (21st) and Canada (25th).
Here is the complete list of the EPI rankings:
On 19 January, New Delhi's air quality turned severe as the national capital recorded an Air Quality Index (AQI) of 379.
On 15 January, Mumbai had recorded an AQI of 253, dangerously close to the worst AQI for the entire winter season in the city, which was 258 on 25 December.
On 18 December, PTI had reported that the government formulated a national clear air programme to tackle increasing air pollution across the country in a comprehensive manner.
Environment minister Harsh Vardhan in a written reply in the Rajya Sabha had said that the Centre has formulated the National Clear Air Programme (NCAP). "The government has formulated the NCAP as a long term time-bound national level strategy to tackle the increasing air pollution problem across the country in a comprehensive manner," he had said.
The minister had said that the objective is to augment and evolve an effective ambient air quality monitoring network across the country, besides ensuring a comprehensive management plan for prevention, control and abatement of air pollution.
"The NCAP focuses on a collaborative and participatory approach comprising all sources of pollution and coordination between relevant central ministries, state governments, local bodies and other stakeholders," he had said.
With inputs from PTI
Find latest and upcoming tech gadgets online on Tech2 Gadgets. Get technology news, gadgets reviews & ratings. Popular gadgets including laptop, tablet and mobile specifications, features, prices, comparison.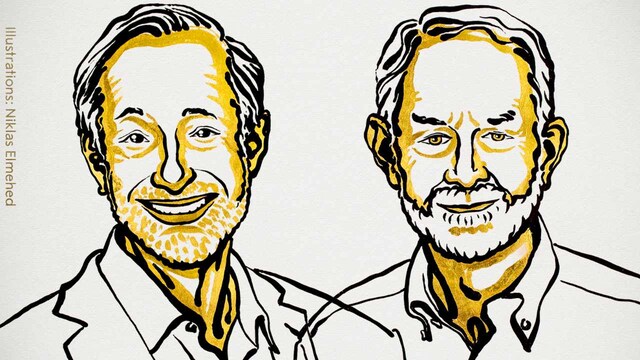 World
A key insight of Wilson's analysis is the need for bidders to avoid the "winner's curse".
Arts & Culture
As the issue of climate change becomes more urgent, the work of writers becomes vital, to remind us of what is at stake, and what is already lost.
India
For the youngest infants, most deaths were related to complications from low birth weight and premature birth — direct outcomes of mothers' exposure to air pollution during pregnancy