India fares poorly on Corruption Perception Index
Global anti-bribery watchdog Transparency International released its report on perceived corruption across the globe. India ranks a dismal 95, compared to last year's rank of 85.
Perceived corruption in India has gone up in 2011, according to a new report by Transparency International. The Corruption Perception Index (CPI) 2011 was released on Thursday. India was ranked at 85 last year, but the official website of the CPI says the index is not designed to allow for country scores to be compared over time. This is because the index draws on a country's rank in the original data sources, rather than its score. A rank will always deliver only relative information – and therefore a ranking is a one off assessment. A country's rank in a given data source can change a) if perceptions of corruption in other countries included in that source change or b) if countries are added or removed from that data source.
The CPI ranks countries based on how corrupt their public sector is perceived to be. It is a composite index which includes a combination of polls, and corruption-related data collected by a variety of reputable institutions. The polls reflect he views of observers from around the world, including experts living and working in the countries evaluated.
The CPI focuses on corruption in the public sector, or corruption which involves public officials, civil servants or politicians. The data sources used to compile the index include questions relating to the abuse of public power and focus on bribery of public officials, kickbacks in public procurement, embezzlement of public funds, and on questions that probe the strength and effectiveness of anti-corruption efforts in the public sector.In producing the index, the scores of countries for the specific corruption-related questions in the data sources are combined to calculate a single score for each country.
India is perceived to be more corrupt than China which is ranked 75th on the list, but is better off than Pakistan, which is listed at 134th position. Nepal is ranked 154th, and based on the scores is perceived to be the most corrupt country in South Asia. New Zealand ranked number one is the least corrupt country while Somalia and North Korea are the worst of all.
The scale measures perceived corruption among the countries on a scale of 0 (most corrupt) to 10 (incorrupt). On the latest corruption perception index, India scored 3.1; last year India scored 3.3. Of the BRIC economies, India only fared better than Russia, which ranked way down at  143 with a score of 2.4.
A series of corruption scandals including the Commonwealth Games and the 2G telecom scam unearthed in the country combined with petty corruption contributed to India's low score on the rankings.
The full report may be read here.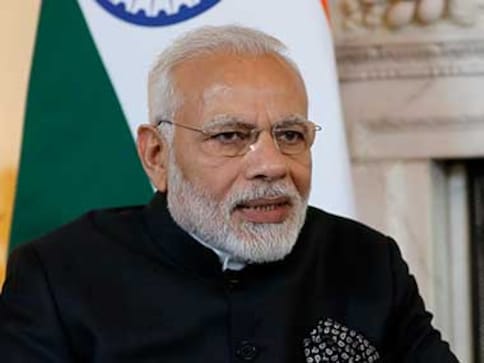 India
The Transparency International said in its Corruption Perceptions Index (CPI) for 2018, "As India gears up for its upcoming elections, we see little significant movement in its CPI score, which moved from 40 in 2017 to 41 in 2018."
India
In the case of corruption, thanks in large part to Anna Hazare and his movement, the past year has seen a dramatic increase in the media coverage of corruption.
India
India has been ranked 81st in the global corruption perception index for 2017, released by Transparency International, which named the country among the "worst offenders" in terms of graft and press freedom in the Asia Pacific region