India has credible deterrence-capability against China; no need for alarmism or scaremongering over Doka La
As the Doka La temperatures rise once again, it may serve India's purpose better if we refrain from alarmism or scaremongering over the dispute with China.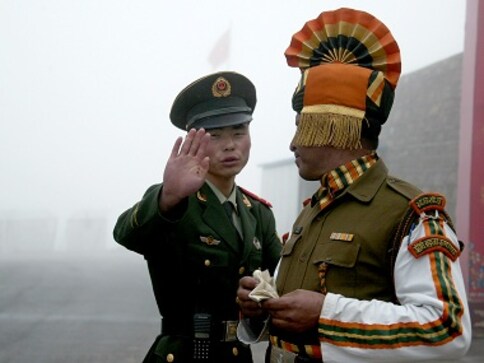 Doka La temperatures are rising again. Several reports in Indian media claim China is rapidly scaling up military infrastructure close to the faceoff site and now occupy almost the entire northern region of the disputed plateau.
Citing satellite imagery, the reports claim that the PLA has constructed permanent and semi-permanent structures along with helipads, trenches, observation tower and have moved several troop and equipment-transporting vehicles to the area that suggests heavy deployment.
"New satellite imagery accessed from 10 December, 2017, shows that the Chinese side is now well entrenched in the area, with heavy road building machinery still present close to the stand-off point," writes Colonel Vinayak Bhat (Retd) in The Print.
Vishnu Som of NDTV tells us that the "Chinese never stopped their infrastructure buildup in the region. Just 81 metres from an Indian post, the Chinese have constructed proper structures."
That these reports aren't inaccurate can be gauged by the fact that during a news briefing on Friday in Beijing, China's foreign ministry spokesperson defended the construction of roads and military infrastructure ostensibly to "patrol the border and improve the production and lives of border troops and residents", and even warned India against not to create too much noise over it.
"China is exercising its sovereignty in its own territory. It's legitimate and justified. Just as China will not make comments about Indian construction of infrastructure on India's territory, we hope other countries will not make comment on China's construction of infrastructure on its territory," thundered Lu Kang.
It is evident that China is militarising its position north of the Sinche-La ridgeline in a territory over which Bhutan also has a claim, and through the aggressive construction of roads and defence infrastructure, is seeking to alter the status quo. This is straight out of China's 'coercion playbook', as Arzan Tarapore and Oriana Skylar Mastro have argued in War on the Rocks.
This Chinese strategy, according to the authors, comprises four elements: building of infrastructure over an area where it has "de facto control", "coercive diplomacy" that involves issuing threats to the rival nation to change its "policies or behaviour", "legal rhetoric" to establish legitimacy and use of state-controlled media to push globally its narrative.
This leads us to India's core concerns. If it is established that China is trying to alter the status quo in a disputed region through coercive strategies, how should India react? What are the implications of Chinese move? Do these developments pose a security threat? Or is it a strategic threat? And finally, what are our options?
The disengagement in Doka La had taken place when Chinese and Indian troops stepped back from the faceoff site after a 72-day standoff. India, which had created a stalemate by physically denying PLA the space to extend a dirt track southwards towards the strategically important Jampheri Ridge, relented only when China promised not to go ahead with the construction that would have threatened India's narrow Siliguri Corridor. The troops had "disengaged" but neither did China desert the location nor did India lower its guard.
So what exactly was the "resolution"?
It is important to understand that though 'status quo ante' was not restored in terms of military-strategic positions, the widening and extension of the dirt track (that had been in existence at least since 2003) had stopped. That was reason enough for India not to keep on occupying its position in the tri-junction area over which strictly it had no claim.
As Ankit Panda had written in The Diplomat, "In New Delhi's view, the threat at Doka La concerned the PLA's attempt to extend the 'turning point' of a long-standing road just west of the river known as Torsa Nala, seeking an extension southward toward Jampheri Ridge... (and) both India and Bhutan have successfully attained their desired end-state: a return to the status quo in Doka La before 16 June."
In light of this information, let us now examine whether China has done anything (through its aggressive military build-up) to alter the status quo. Did it, for instance, try to extend the road again southwards towards Jampheri Ridge? Or did it occupy the faceoff site? In both cases, the answer is an unequivocal 'no'.
The fortification of PLA positions is happening to the north of the face-off site in an area over which China has "de facto" control, even though technically these are unresolved and subject to bilateral and trilateral agreements. However, there is nothing that India can do as long as China does not violate the conditions that sparked off the stalemate on 16 June, 2017.
Not surprisingly, this is the exact position taken by the ministry of external affairs which, in a release, has reiterated that "in response to repeated questions about any change in the status quo at the faceoff site, the government had stated that there was no basis for such imputations.The government would once again reiterate that the status quo at the faceoff site has not been altered. Any suggestion to the contrary is inaccurate and mischievous.''
It must be understood that the Doka La disengagement wasn't a political resolution, but the end of a military standoff. The disputes that govern the strategically important plateau still exist. Bhutan and China have not reached an agreement over it. China has not relinquished its claims. To argue, therefore, that a military buildup in that region by China suddenly involves a "compromise of India's security and strategic interests" is wrong, misleading and alarmist.
It isn't surprising to see Congress take this position. Its spokesperson accused the Narendra Modi government of dereliction of duty and claimed that the government was "snoozing while the Chinese troops occupied the Doka La plateau as suggested by satellite images. And it seems China is planning a Doka La 2.0 like retreat near the Indian border."
The party's president Rahul Gandhi, who is given to puerile wordplay even on issues of strategic importance, tweeted:
Perhaps the Congress president is under the mistaken notion that India exercises sovereign control over Doka La plateau, which he terms "Dhoka-Lam" – an insinuation that the disengagement of the standoff was a lie. Rahul needs to be reminded that the Himalayan territory is the subject of a dispute between Bhutan and China and India has no right whatsoever to "get the Chinese out" of that area. The Congress jibe is little more than a misinformed piece of political rhetoric as should be treated as such.
The important question remains. What should be India's response? What are our options?
This question needs a dispassionate answer taking into account our positional advantage. As Ajai Shukla had written on this subject, "Sikkim is where India attacks China, not the other way around," quoting New Delhi strategists. Shukla's contention: "If moving appropriate troops into the Chumbi Valley is a logistical challenge, shielding them from Indian artillery, air and ground attacks in that bottleneck would be even more difficult. Thereafter, the PLA would have to break through formidable Indian defences, attacking mainly uphill, and then advance southward to Siliguri across thickly forested hills, harried all the way by numerically superior Indian forces."
Even if we are to assume that China may overpower us through better planning and military might, it doesn't really make sense for Beijing to launch an attack on India over a barren piece of land that will bring dubious gains. The cost-benefit ratio is hopelessly skewed in favour of losses.
IPCS fellow Onkar Marwah writes in The Wire, "a war for the paltry purpose of a disputed but unknown Himalayan ridge and plateau claimed by tiny, peaceful Bhutan – especially if the war is indecisive – will hugely puncture China's unbending and all-accomplishing image so assiduously built up."
Does that indicate India will admire the situation from afar and do nothing? Not quite. India must stay vigilant, build credible deterrence, upgrade capabilities and keep actively engaged through established channels.
Strategic analysts are of the opinion that building of deterrence-capability mechanism is underway on a war footing.
What's Indian military's China policy? Ideally would have liked to have written a longish piece, but time is finite so here goes: 1. Indian military has reoriented itself towards meeting the China challenge. The process began about 5 years ago but is now galloping and is focused.

— Nitin A. Gokhale (@nitingokhale) January 18, 2018
We have pushed back against the Chinese whenever they have intruded along the nearly 3800-km long border, most recently in Arunachal Pradesh where a Chinese road-building crew was thwarted and forced back without even a whimper from Beijing.
It may serve India's purpose better if we refrain from alarmism or scaremongering over Doka La.
Politics
Yashwant Sinha's name emerged after Sharad Pawar, Gopalkrishna Gandhi and Farooq Abdullah all bowed out of contention and just hours after the former Union minister said he would 'step aside' from the Trinamool Congress to work for the larger national cause of greater Opposition unity
India
From oil and gas to trade, foreign direct investment and remittances, why Prime Minister Narendra Modi is eager to smooth things over with nations of the Gulf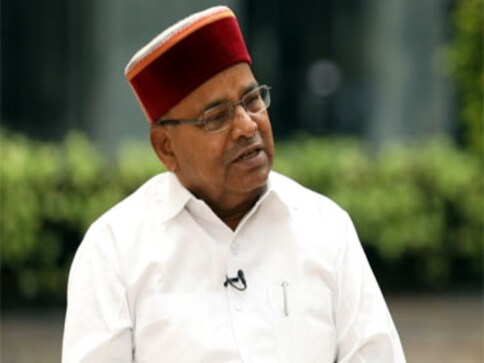 Politics
From governors to tribal leaders and even a former Lok Sabha speaker, the BJP has a glut of candidates to choose from and much to ponder while making its choice