India deserves gratitude for its stand on food security, says MS Swaminathan, scientist behind green revolution
Ending hunger and ensuring food security should be the basis for negotiations on agriculture at the WTO, eminent farm scientist MS Swaminathan said, as he appreciated India's strong stand on food security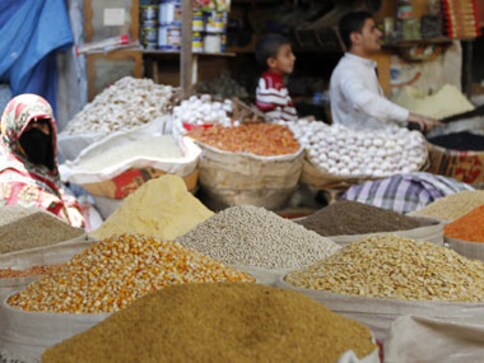 Buenos Aires: Ending hunger and ensuring food security should be the basis for negotiations on agriculture at the World Trade Organisation (WTO), eminent farm scientist MS Swaminathan said on Tuesday, as he appreciated India's strong stand on food security.
As 164 member countries of the WTO brainstorm various issues, India has adopted a tough stand on agriculture, saying the absence of a permanent solution to the public stockholding of food would impact the credibility of the multilateral trading institution.
In a series of tweets, Swaminathan said Commerce and Industry Minister Suresh Prabhu "deserves gratitude" for indicating at the ongoing WTO ministerial meeting that there will be no compromise on food security.
He said that in 1992, he had suggested there should be a livelihood and food security box which recognises that agriculture in many developing countries including India is not a commercial enterprise but the backbone of livelihood security of a large population.
"This difference between commercial and livelihood should be kept in mind. WTO should recognise support to achieve SDG2: 'End hunger, achieve food security, improved nutrition and promote sustainable agriculture'. This should be the basis of negotiation in agriculture," he said.
The renowned scientist, who is credited with bringing in green revolution in India, said WTO exists to promote free an fair trade.
Prabhu, in his plenary address, had emphasised that WTO members must find a permanent solution to the public food stockpile issue as it was linked to survival of 800 million hungry people across the globe. Besides public stockholding, India is also engaged in several other areas like services, fisheries and e-commerce to ensure that outcomes are in tandem with India's
stated position.