India, China 'clash' near high-altitude Pangong Lake as border tensions refuse to subside: All you need to know
The Indian and Chinese armies on Tuesday clashed along the Pangong lake in Ladakh when the People's Liberation Army tried to penetrate into the Indian side.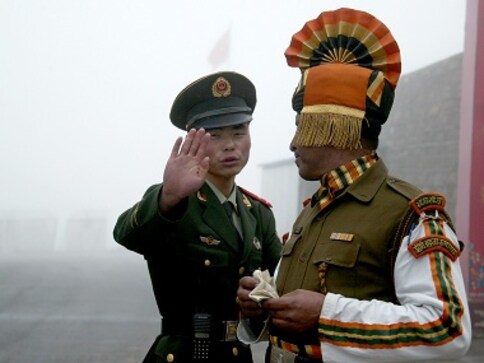 Indian and Chinese troops clashed briefly on a disputed area of land in the Himalayas, officials said on Wednesday, exacerbating tensions during a months-long stand-off between the two armies. Chinese troops threw stones at Indian soldiers near Pangong Lake, a major tourist attraction in the picturesque mountain region of Ladakh on Tuesday, an Indian defence official said.
He said Chinese soldiers had twice tried to enter the Indian territory but had been pushed back. "There was a minor incident. There was some stone pelting from the Chinese side but the situation was quickly brought under control," he told AFP on condition of anonymity. The brief confrontation was resolved after Indian and Chinese sides retreated to their respective positions, he added.
Personnel from both sides received minor injuries and the situation was brought under control after the customary banner drill under which both sides hold banners before stepping back to their respective positions, PTI reported.
An army spokesman in New Delhi declined to comment on the incident which came amid continued stand-off between the armies of the two countries at Doka La in Sikkim. Chinese troops had managed to enter up to Finger Four area in the region from where they were sent back.
The Pangong lake area lies over 4,000 metres (13,000 feet) high on the Tibetan plateau. This area has been a bone of contention between India and China as both  claim it to be a part of their territory.
When the Indian side staked claim to the area during negotiations in late 1990s, the Chinese army constructed a metal-top road and insisted it was part of Aksai Chin, which is under the latter's control, officials said. China had constructed a road up to Finger Four which falls under Siri Jap area, and is five km deep into the Line of Actual Control (LAC).
Earlier, the Chinese patrols used to come frequently from the northern and southern banks of this lake, whose 45-kilometre stretch is on the Indian side while 90 kilometres is on the Chinese side.
Police in Jammu and Kashmir said clashes were relatively common along the de facto border known as the LAC. "These things happen every summer but this one was slightly prolonged and more serious but no weapons were used," a police source in Srinagar told AFP.
The latest incident comes amid an ongoing dispute between the two sides over a strategic Himalayan plateau thousands of kilometres away where hundreds of Indian and Chinese soldiers have been facing off against each other for more than two months.
The border trouble began in June when Chinese soldiers started to extend a road through the Doka La territory — known as "Donglang" in Chinese. The area is disputed between China and Bhutan. India, a close ally of Bhutan, then deployed troops to stop the construction project, prompting Beijing to accuse India of trespassing on Chinese soil.
China has said India must withdraw its troops before any proper negotiation takes place. India said both sides should withdraw their forces together. The plateau is strategically significant as it gives China access to the so-called "chicken's neck" — a thin strip of land connecting India's northeastern states with the rest of the country.
A ceremonial Border Personnel Meeting on the Indian Independence Day was also not held this time as the Chinese side did not respond to a communication from the Indian side, according to IANS. It was the first time since 2005 that the meetings were not held. However, there were reports of troops from both sides exchanging sweets on the occasion on Tuesday.
A trade war also seems to be looming between India and China after New Delhi imposed anti-dumping duties on 93 Chinese products amidst a military standoff in Doklam area, two Chinese state media reports said on Monday. An article in The Global Times, part of the ruling Communist Party's publication group, urged Chinese firms to "reconsider the risks" of investing in India and warned New Delhi to be "prepared for the possible consequences for its ill-considered action."
Tensions along the LAC rose in 2014 when Chinese soldiers moved into territory claimed by India, sparking a two-week military stand-off that overshadowed a visit by China's president Xi Jinping.
With inputs from agencies
World
The southwest corner of Taiwan's ADIZ saw the tracking of two Shenyang J-16 fighter jets, one Shaanxi Y-8 anti-submarine warfare aircraft, and one BZK-007 reconnaissance drone. A Harbin Z-9 anti-submarine helicopter also appeared in Taiwan's identification zone's southeast portion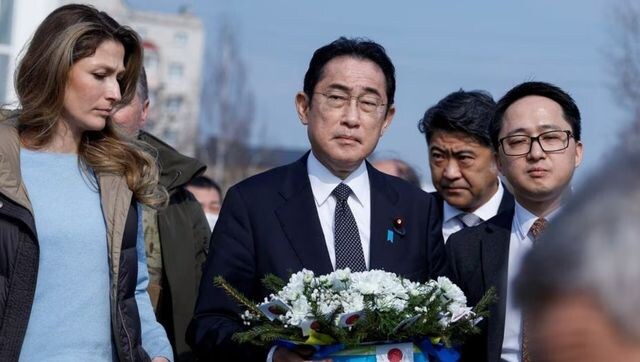 Explainers
Fumio Kishida made a surprise visit to Ukraine to meet President Volodymyr Zelenskyy. Since the war began, Japan has voiced support for Kyiv and joined other G7 nations in sanctioning Russia
World
Zelenskyy has extended invitations to Xi before in recent months, but this explicit call to visit comes days after the Chinese leader visited Putin in Russia last week. But the Ukrainian leader said he hasn't communicated with Xi for the duration of the conflict.