India-China border row resonates in Parliament: Sushma Swaraj says New Delhi capable of defending itself
Sushma Swaraj on Thursday responded to Opposition's charges on the ongoing Sikkim border dispute with China near the Doka La region and said that India is capable of defending itself.
External affairs minister Sushma Swaraj on Thursday responded to Opposition's charges on the ongoing Sikkim border dispute with China near the Doka La region and said that India was capable of defending itself.
Addressing the Rajya Sabha during the Monsoon Session of Parliament on Thursday, the Union minister tried to dispel "doubts" raised over the ongoing stalemate on the eastern borders of India. Responding to a question on India-China ties, Swaraj said, "It's wrong to say that China is encircling India in the Indian Ocean region. India is vigilant of its security interests, and no one can encircle it." Her response, possibly the first proper government statement, came as China demanded that Indian forces leave Doka La area to avoid an escalation.
Swaraj also said that India's stand on South China sea has been very clear. She said that India maintains that free and uninterrupted passage for commercial vessels should be sustained in the region and any disputes should be resolved with mutual cooperation. Swaraj also informed the members of the Parliament in Rajya Sabha that the Sikkim standoff is only about 'just demands' from the Indian side.
Jaise hi pata chala ki OBOR ( One Belt One Road) mein CPEC ko dal rahe hain, ussi samay virodh darj kiya gaya tha: EAM Sushma Swaraj in RS pic.twitter.com/66vtC1i4LC

— ANI (@ANI_news) July 20, 2017
If China unilaterally changes status-quo of tri-junction point between China-India & Bhutan then it poses a challenge to our security: EAM — ANI (@ANI_news) July 20, 2017
Saare desh humare saath hain aur sabhi desh samjh rahe hain ki bharat ne jo apna mat rakha hai woh galat nahi hai: EAM Sushma Swaraj in RS — ANI (@ANI_news) July 20, 2017
Expounding upon the issue, Swaraj added that the status quo on Sikkim border was not altered by India, but China. "China has unilaterally tried to change the status quo at the tri-junction and that is a threat to our security. We are willing to talk, but both sides should take back their armies to the original position. We are involved in a tri-junction this time and it's directly related to us, if China will change that...that is threat to our security. All countries are supporting us on this issue," Swaraj added. She also said that a 2012 agreement bound China and India to settle the boundary issue with Bhutan.
She said that both Bhutan and India are sovereign nations and are working to resolve their respective border disputes with China. The minister, however, added that the current standoff was a result of Chinese action that directly threatened Indian interests. "The tri-junction is a shared border between India, China and Bhutan, but China was unilaterally trying to build a pucca road and unilaterally alter the status-quo in the region," she said.
However, a Chinese daily had warned India that China is battle-ready and not afraid to go to war with India which will face "all-out confrontation" along the entire disputed border.
The conflict over construction of a road near the Sikkim border has been in a state of limbo for almost a month now after Indian troops stopped Chinese soldiers from building a road in Doka La.
An article in the state-run Global Times said China must deploy more troops along the border with India and speed up road construction in Doka La where the two sides have been engaged in a month-long standoff.
"China doesn't fear going to war to safeguard sovereignty either, and will make itself ready for a long-term confrontation," a commentary by Duo Mu said. "China must be prepared for future conflicts and confrontation. China can take further countermeasures along the Line of Actual Control (LAC).
China, on Wednesday, also said that India should not use "trespass" into the Doka La area in the Sikkim sector as a "policy tool" to achieve its "political targets", asking New Delhi to immediately withdraw its troops to avoid any escalation.
The foreign ministry also said it was in "close communication" with foreign missions in Beijing on the standoff with India, but refused to confirm whether it held a special briefing for them on the issue. "Since the illegal trespass by Indian border personnel, many foreign diplomats in China felt shocked about this and (wanted) to confirm whether it was true," the ministry's spokesman Lu Kang said when asked about the reported briefing.
Question Hour | July 21, 2017: https://t.co/ECE4oJjJq8 via @YouTube

— Rajya Sabha TV (@rajyasabhatv) July 20, 2017
"The Chinese side maintains close communication with the foreign diplomatic missions on the issues they are interested," Kang told reporters.
The crisis is expected to be discussed when Indian national security adviser Ajit Doval visits Beijing on 27-28 July to take part in a security forum under the BRICS group of large developing nations that includes Brazil, Russia, India, China and South Africa.
The nuclear-armed neighbours share a 3,500-kilometre border, much of it contested.
With inputs from agencies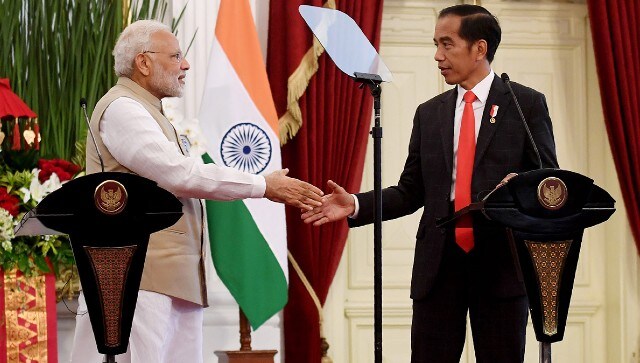 World
A situation where political goodwill is not matched by economic partnership is not sustainable. This needs urgent attention
World
The gathering, an online alternative to the event typically held in Davos, will feature speeches by the leaders of countries as well as panel discussions with business, government and philanthropy figures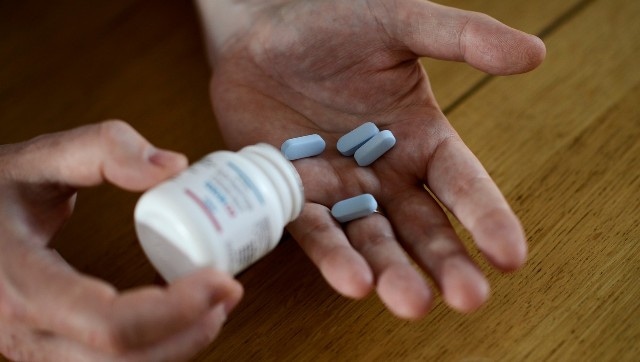 India
The objective of the research is to understand the drug pricing methodology adopted in the international market covering at least 10 countries, including China, Sri Lanka, Bangladesh and the United States