India assumes UNSC presidency, seeks comprehensive anti-piracy strategy
India will have a 'very full agenda' as President of the powerful 15-nation UN Security Council this month.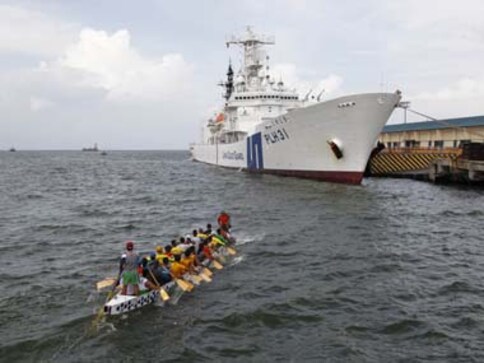 United Nations: India, which assumed the rotating Presidency of the United Nations Security Council (UNSC) on Thursday, hopes to reach out to other nations in garnering support for expansion of the world body's top decision-making arm besides seeking a comprehensive anti-piracy strategy to tackle the maritime menace.
India will have a "very full agenda" as President of the powerful 15-nation UN Security Council this month, with every troubled spot in world, including Yemen, Libya, Syria, Sudan, the Palestinian question and terrorism expected to be discussed at the UNSC in November, India's Permanent Representative Hardeep Singh Puri told PTI.
India had last held the Council presidency in August 2011.
Its two-year term as a non-permanent member of the Security Council would end this year.
Puri said India has been steadfastly undertaking outreach efforts with the African countries, mainly the L-69 group and C-10, for the last several months on the issue of expansion in the permanent and non-permanent membership of the UNSC.
Puri stressed that permanent membership for India at the UN high table "will not come from goodwill of the five permanent members, which is important, but it will come from traction in the General Assembly.
"We have to complete our groundwork to prepare our outreach, after that it requires political courage and will to put it to vote. It will be time to test the waters in an open vote."
Puri said the outreach efforts are "almost nearing completion to our full satisfaction," which would lay the basis for securing the required 128 votes in the General Assembly.
"Once we get that done, hopefully very very soon, rest will be political decisions."
Expectations were high when India joined the Council last year in achieving considerable forward movement in expansion of the Council's membership.
PTI
India
External Affairs Minister Sushma Swaraj on Sunday advocated reforms to the United Nations Security Council and pointed out that neither India with nearly one-sixth of the world's population nor the largest continent Africa in terms of number of countries were on board.
Fwire
Backing Pakistan's bid to contest for a non-permanent berth in the UN Security Council, China today said it wants Islamabad to play a bigger role in maintaining international peace and security.
World
The gloves are off: India's aspirations for permanent membership just became a tad more unrealisable.