Imran Khan as new Pakistan PM: Most Kashmiris hail rejection of extremists, hope new leader mends ties with India
Most Kashmiris Firstpost spoke to are happy that the people of Pakistan have not elected extremists and religious fundamentalists.
An unusual sense of euphoria is being witnessed in Kashmir over the victory of the Pakistan Tehreek-e-Insaaf in the country's elections. In the polls, various religious and 'dynasty-based' parties were trounced. But common citizens and observers alike are in a fix over what Khan and his brand of politics would entail for Kashmir once the usual political rhetoric turns into statecraft.
Most Kashmiris Firstpost spoke to are happy that the people of Pakistan have not elected extremists and religious fundamentalists. However, the Jamaat-e-Islami, which is one of the largest socio-religious organisations in Kashmir, has expressed dismay over the Pakistan election results.
Peoples Democratic Party (PDP) president Mehbooba Mufti hailed the people of Pakistan for rejecting extremist forces in the polls, and called it the strength of democracy. "It is heartening to know that the people of Pakistan have rejected extremist forces in the elections. That is the strength of democracy. One always gets to choose," she tweeted.
On Thursday, the Jamaat-e-Islami courted controversy by saying that the people of Pakistan rejected Islam, as election results showed that secular parties were winning most of the seats. Jamaat spokesman Zahid Ali took to Facebook and wrote, "The Pakistani people proved beyond doubt that they never liked the Islamic system of life though they call themselves Muslims!  They inadvertently rejected Islam." However, after he was ridiculed for his observation, he quickly went on to clarify, saying that his Facebook comments should not be attributed to Jamaat "unless clearly mentioned."
In contrast to the gloom among religious groups, the majority of people in Kashmir have applauded Pakistan voters for putting fundamentalist groups in their place. This comes even as there is a discourse about growing radicalisation in Kashmir.
"I want to credit the people of Pakistan for having rejected parties linked to the Jamaat-ud-Dawa (JuD), and thus protecting democracy," says Muhammad Tabish, a social worker. He added, "A maulvi (religious preacher) is best suited for a mosque, not an administrative building. Militants should have no place in deciding the governance structure."
Allah-o-Akbar Tehreek, which was backed by Mumbai terror attack mastermind Hafiz Saeed, failed miserably, although it ran a massive campaign. The party could not win even a single seat in the national or provincial Assemblies.
People of Kashmir paid little attention to elections in Pakistan, until Imran Khan emerged victorious. Even the usual statements by the Hurriyat Conference were missing. However, as Khan addressed Pakistan on Thursday afternoon, Kashmiris remained glued to their mobile sets to listen what the former flamboyant cricketer has in store for the Kashmir question.
His statement — "Kashmiris have been suffering for long, and we have to solve the Kashmir issue by sitting across the table. If India's leadership is willing, then both of us can solve this issue through dialogue" has gone down well with the majority of the people. However, there is a sizeable number of people who think that he will put Kashmir on the backburner, and prefer better trade ties with India.
"We want a stable Pakistan, and hope that the new government led by Imran Khan takes slow but concrete steps towards establishing friendship with India. His first speech has set the tone. I think it is for New Delhi to start afresh with the new leader," former MoS, Home in the Jammu and Kashmir government and National Conference senior leader, Nasir Aslam Wani, told Firstpost. "Dialogue is the only way forward for these two counties and it has a bearing on those of us who live in Kashmir," he further said.
Mohammad Yousuf Tarigami, the lone CPM MLA in Jammu and Kashmir, said that Imran Khan should crack down on extremist elements within the Pakistani society, who have contributed towards instability in that country, and engage with India in a cordial manner. He said that this will bring these two countries close to each other.
"His leadership will be tested by how he behaves with his neighbours. Pakistan has suffered a lot because of violence and internal strife, and so has Kashmir. It is time to end that," Tarigami told Firstpost.
Many Kashmiris feel Imran will not deal with Kashmir like his predecessors did, and will avoid any confrontation with New Delhi. "He is completely different from traditional politicians in Pakistan. He will prefer better trade with India and negotiations on Kashmir, and will be more on the lines of Pervez Musharraf," Malik Samad, a political science scholar, says.
Noor Muhammad Baba, a political analyst, said, "I have a feeling that in due course, he will be tough on extremist groups. He is populist, and populist leaders have a habit of delivering clean governance. But on foreign policy, he might not be as clean. What it would mean for Kashmir is that militancy may get relatively less moral and logistical support."
"He may prefer to boost trade and improve people's lives because he has to 'deliver.' This will be dependent on how he behaves with neighbours, particularly India and China. I think Kashmir will be on the backburner, notwithstanding his first speech, which was pure politics.
Separatist leader Muhammad Yasin Malik says he expects Imran to focus on Kashmir in order to bring peace to the entire subcontinent.
Former chief minister Dr Farooq Abdullah, however, said that Imran wants to have better relations with India, and solve issues through dialogue.
Follow live updates on the Pakistan election here
Politics
From prominent faces like Sushmita Dev and Jitin Prasada jumping ship to a mass exodus in Uttar Pradesh, the Congress party has gone through crisis after crisis this year.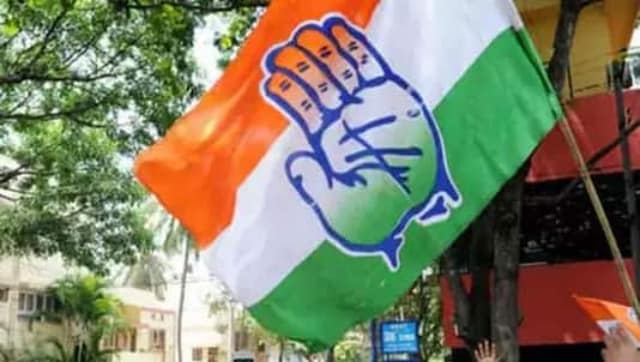 Politics
The leaders charged in the letter that the "hostile attitude" of the party leadership compelled them to resign from all party posts and also trained their guns at state unit chief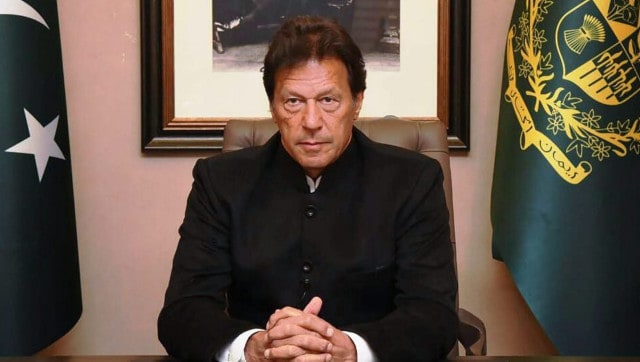 India
Earlier, there had been reports that Pakistan had blocked India's efforts to provide wheat to the Afghan people, amid the chill in relations between New Delhi and Islamabad over the Kashmir issue