Illegal Bangladeshi settlers should be shot if they don't return to their country, says BJP MLA over Assam NRC final draft
T Raja Singh Lodh made the statement in context of the Supreme Court-monitored exercise to identify genuine Indian nationals living in Assam
Hyderabad: Illegal Bangladeshi settlers and Rohingya should be shot if they do not return to their countries like gentlemen, BJP MLA from Telangana T Raja Singh Lodh said Tuesday.
He made the statement in the context of the Supreme Court-monitored exercise to identify genuine Indian nationals living in Assam which excluded over 40 lakh people from the final draft list of the National Register of Citizens (NRC).
"If these people, illegal Bangladeshis and Rohingya, don't go back with 'sharafat' (like gentlemen) then there is a need to make them understand in their own language. They should be shot. Only then India will be safe," the legislator from Goshamahal in Hyderabad said in a video message on a social networking site.
He said such illegal settlers were "shot and driven out" from some other countries.
During the 1971 war, he said, India supported Bangladesh, and it was then that a large number of Bangladeshis "infiltrated" into Assam, where 40 lakh such people were still staying illegally.
The MLA also said illegal immigrants from Bangladesh had settled in Assam as part of a "conspiracy to destroy India".
"It is the responsibility of the government to send them back to Bangladesh," he said.
In another message posted on the site, Lodh said all Muslims staying illegally in India should be sent back to their countries for India's safety and, if they do not go away, they should be thrown out at gunpoint.
Lodh, known for making controversial remarks, had recently dubbed those who host iftar parties as "vote ke bhikhari (beggars for vote)".
In an apparent referrence to the Holy Quran, he had said the "green book" was responsible for the spread of terrorism.
He had once said it was because of the "secularist Hindus" that the Mughals and British ruled India for centuries.
Singh has been booked by the Hyderabad police several times for his alleged provocative speeches and statements.
India
No state government can override a Central legislation passed by Parliament; there are enough remedies already available in case any state feels there is any irregularity in the Central Act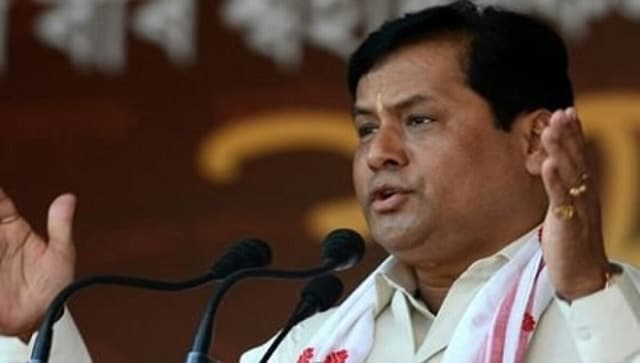 Sports
Prime Minister Narendra Modi on 3 October had launched the Rs 100 lakh crore national master plan for multi-modal connectivity to develop infrastructure to reduce logistic costs and boost the economy
Entertainment
Raghav Juyal clarified that his remark on Gunjan Sinha, a young Assamese contestant in Dance Deewane 3, was taken out of context: "You will not call me racist if you'd see the whole show."